Marketing Manager, Oncology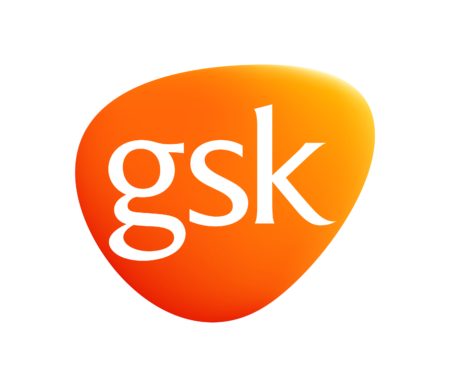 City : 7333 Mississauga Road North
Category : Other
Industry : Healthcare
Employer : GSK
Site Name:
Canada - Ontario - Mississauga
Posted Date:
Oct 20 2022
Primary Responsibilities:
The Marketing Manager will have a passion for building and executing brand strategy in oncology to deliver value to patients, Healthcare Professionals and GSK. This individual will be responsible and accountable for strategic plans, competitive readiness, driving brand performance and evolving the GSK oncology story through leadership across cross functional teams.  This will include performance reviews with LOC leadership and Global stakeholders in areas of responsibility. 

Major Responsibilities Will Be As Follows
Demonstrate an agile mindset, fearless collaboration and an appetite for ongoing learning
Development of strategic & operational plans, with associated customer facing plans (sales, access), key performance indicators, forecasts, P&L assessment & performance optimization processes and others as required.
Lead projects/programs with input from and collaboration with internal cross-functional team and external partners (Internal projects, agency and PAAB)
Develop and nurture effective working relationship with Global counterparts to ensure local alignment to Global strategies and plans
Develop and mentor oncology marketing team members
Contribute to innovative strategies, tactics, programs, and processes to grow the business
Alignment with pricing submissions as well as pCPA strategies across appropriate cross functional partners
Complete assigned responsibilities in the annual brand business review process including market opportunity analysis, strategy/vision development, and budget/tactical plan development and implementation
Provide ongoing analysis/conclusions of market forces that have potential to impact business and scenarios/action plans to address near to mid-term opportunities and threats
Lead business meetings with internal partners (including Global teams) and roll-out of tactical initiatives
Work cross-functionally to develop/understand robust financial forecasts
Develop and nurture direct customer relationships to deepen understanding of patient journey and develop meaningful, patient focused value offerings
Work closely with training partner and NSM to ensure appropriate focus on analytics, competitive skillset development, challenging conversations, objective setting
Demonstrate a solid understanding of the broader oncology portfolio and GSK narrative to make appropriate trade off decisions that will positively impact the overall business
Qualifications Required:
5+ years of experience in marketing/commercial roles
5+ recent years working in an oncology role
Excellent communication and customer engagement skills
Strong organizational skills
Self-motivated, agile, fearless collaborator, passionate, committed, invested in the business 
Strategic thinker and ability to problem solve
Ability to effectively work and contribute in a team-based environment
Ability to motivate, influence and lead peers and others
Strength in challenging both self and status quo
Ability to quickly move to implications of information received & formulate scenarios and plans
Skills in tracking the return on investment of various projects/initiatives (ROI)
Able to clearly communicate to management, peers and customers on an individual level and in formal presentations
Preferred Qualifications:
Experience in launching oncology products to HCPs
GSK is a global biopharma company with a special purpose – to unite science, technology and talent to get ahead of disease together – so we can positively impact the health of billions of people and deliver stronger, more sustainable shareholder returns – as an organisation where people can thrive. Getting ahead means preventing disease as well as treating it, and we aim to impact the health of 2.5 billion people around the world in the next 10 years.
Our success absolutely depends on our people. While getting ahead of disease together is about our ambition for patients and shareholders, it's also about making GSK a place where people can thrive. We want GSK to be a workplace where everyone can feel a sense of belonging and thrive as set out in our Equal and Inclusive Treatment of Employees policy. We're committed to being more proactive at all levels so that our workforce reflects the communities we work and hire in, and our GSK leadership reflects our GSK workforce.
GSK is an equal opportunity employer committed to diversity and inclusion.  We welcome applications from all qualified individuals to apply to our career opportunities. GSK is committed to accommodating persons with disabilities. If you need accommodation at any stage of the application process or want more information on our accommodation policies, please contact us at canada-recruitment@gsk.com.  Please do not send resumes to this e-mail and instead apply through the online application process of this posting.
As a health and science-based organization, GSK is committed to following the recommendations as set out by Health Canada and taking all necessary steps to help curb the spread of COVID-19 which includes getting the COVID-19 vaccine. We feel strongly that this is the best way to help protect those we value most: our employees, families, communities and the patients and consumers we serve. To that end, we are taking an important step to ensure the safety of our employees during this global public health crisis.
Only employees who are fully vaccinated against COVID-19 may attend our Mississauga and Laval corporate offices. In addition, all customer-facing employees who, as part of their job, attend healthcare settings such as hospitals, pharmacies, doctors' offices and dentists' offices will need to be fully vaccinated against COVID-19.  Notwithstanding the foregoing, employees may seek an accommodation for human rights-related reasons, including medical or disability-related conditions, or religious beliefs.
Important notice to Employment businesses/ Agencies
GSK does not accept referrals from employment businesses and/or employment agencies in respect of the vacancies posted on this site. All employment businesses/agencies are required to contact GSK's commercial and general procurement/human resources department to obtain prior written authorization before referring any candidates to GSK. The obtaining of prior written authorization is a condition precedent to any agreement (verbal or written) between the employment business/ agency and GSK. In the absence of such written authorization being obtained any actions undertaken by the employment business/agency shall be deemed to have been performed without the consent or contractual agreement of GSK. GSK shall therefore not be liable for any fees arising from such actions or any fees arising from any referrals by employment businesses/agencies in respect of the vacancies posted on this site.