Mandarin Lab Conversationalist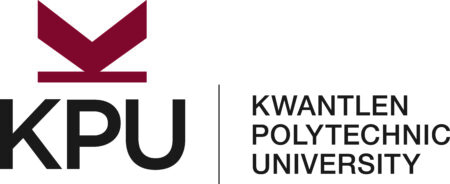 City : Surrey, BC
Category : 55070-RG: Traditional Chinese Medicine
Industry : Education
Employer : Kwantlen Polytechnic University - KPU
ORGANIZATIONAL STRUCTURE
This role reports to Mandarin Instructor/Faculty    
SUMMARY
The Department of Language and Cultures at Kwantlen Polytechnic University (KPU) is inviting applications for a casual service position to conduct conversation labs for our lower level Mandarin courses. The successful applicant should be committed to providing KPU students taking Mandarin courses with a first-class undergraduate educational experience. Applicants could be solicited for work assignments in fall and spring semesters, day and evening, at our Richmond campus or online.
KEY RESPONSIBILITIES
•    Providing an authentic language environment to students and conducting sessions primarily in Mandarin during the lab component of the lower level Mandarin courses.
•    Helping students to review the vocabulary and dialogues/texts in the main textbook and to work on oral and reading exercises.
•    Providing pronunciation modeling, guidance and ongoing oral feedback on student performance in conversational proficiency.
•    Monitoring student attendance and assessing students' oral and aural competencies and reporting the accurate results to the instructor in a timely fashion.
•    Consulting the instructor on any teaching related issues to jointly enhance teaching efficacy and maximize student learning outcomes.
QUALIFICATIONS
•    Native or near-native fluency in Mandarin Chinese.
•    Familiarity with the standard Pinyin orthography in reading and writing.
•    Familiarity with the use of technology-assisted teaching and learning in the classroom such as Moodle.
•    Minimum of 2 years' experience in teaching Mandarin Chinese as an additional language in a Canadian education context.
•    A post-secondary degree in teaching Chinese as an additional language or Arts in general, as well as familiarity with Traditional Chinese Medicine and its terminology, will be considered an asset.
 Application must include a current curriculum vitae, a one-page statement of teaching philosophy, and a list of two professional references able to comment on your teaching ability and academic accomplishments. Incomplete applications will not be considered.
Does this role sound like it was made for you, yet you don't check every box?
We at KPU understand that experiences and qualifications may look differently for everyone and, if this job description is of interest to you, we encourage you to apply.
Note to Applicants:
Kwantlen Polytechnic University welcomes and encourages applications from equity deserving groups and diverse experiences including, but not limited to, Indigenous people, racialized people, people with disabilities, and members of the 2S/LGBTQIA+ community.
If there are any barriers that you are experiencing or an accommodation that we can provide to support you through the application process, please reach out to us at humanresources@kpu.ca.
All qualified candidates are encouraged to apply; however, Canadians and permanent residents will be given priority.
We thank all applicants for their interest in employment with KPU. Only those selected for an interview will be contacted. 
Kwantlen Polytechnic University is committed to protecting the safety and welfare of employees, students, and the general public, and upholding the reputation and integrity of the University. For this reason, final applicants will be asked to undergo a background check.