Manager, Turnaround & Restructuring – Deal Advisory, Toronto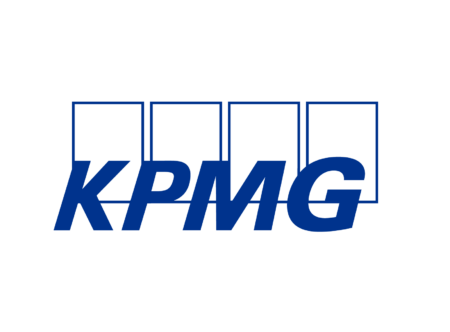 City : Toronto
Category : Advisory
Industry : Finance
Employer : KPMG
Overview
At KPMG, you'll join a team of diverse and dedicated problem solvers, connected by a common cause: turning insight into opportunity for clients and communities around the world.
Deal Advisory's Turnaround & Restructuring group helps companies that are facing economic challenges and uncertainty, as a result of a variety of reasons, including business underperformance, an imminent liquidity crisis and/or an inability to raise new capital. When companies are faced with these challenges, our team provides financial advisory services to lenders, management, boards of directors, regulators and other key stakeholders.
Our professionals work to achieve the best possible outcomes for troubled companies and their stakeholders. By applying strategic business and financial expertise, we assist organizations to overcome the changing business environments and many challenges they face. We also provide formal insolvency expertise, including acting as trustees under the Bankruptcy and Insolvency Act (BIA) and as a monitor under the Companies' Creditors Arrangement Act (CCAA).
Learn more about KPMG's Turnaround and Restructuring, Deal Advisory, KPMG and explore careers in Deal Advisory here.
The opportunity:
Are you a talented leader with a proven track record for motivating teams and delivering exceptional client service?
Our Turnaround & Restructuring team in Toronto is looking for a professional like you with the skills and drive to make a real difference.
As Manager, Turnaround & Restructuring, Deal Advisory, you are a motivated team leader with expertise in finance, strategy, research, business operations and are deal focused. Our work environment is conducive to advancement for candidates who perform. We reward exceptional individuals with responsibility, profile and career progression.
What you will do
Lead and mentor a high-performing team

Assist in developing restructuring strategies / plans and play a key role working on insolvencies, which may include securing assets and preparing court reports

Conduct financial analysis of companies and develop complex financial models in a variety of industries, including review of operations and cash flow forecasts

Assist in performing independent business reviews, and in the restructuring / refinancing of underperforming companies

Support business development opportunities and assist with market research
What you bring to the role
2-3 years of experience in restructuring and insolvency

Experience at a manager level or equivalent (in Audit, Deal Advisory, etc.)

Proven ability to interpret and apply the CCAA and the BIA

Completed, or working towards the Chartered Insolvency and Restructuring Professional (CIRP) designation and Trustee License

Professional designation in Accounting, CPA designation would be an asset

Ability to prepare detailed, functional financial models, including financial projections.

Excellent technical, analytical and computer skills including modeling in Excel

Demonstrated ability in managing conflicting demands and priorities, including managing client expectations, scope and speed of service

Flexibility for mobility for out-of-town assignments
#LI-ET1 #LI-Remote #LI-Hybrid
Keys to your success:
KPMG individuals Deliver Impact | Seek Growth | Inspire Trust and understand that a diverse workforce enables us to deepen relationships and strengthen our business.
Providing you with the support you need to be at your best
For more information about KPMG in Canada's Benefits and well-being, click here.
Our Values, The KPMG Way
Integrity, we do what is right | Excellence, we never stop learning and improving | Courage, we think and act boldly | Together, we respect each other and draw strength from our differences | For Better, we do what matters
KPMG in Canada is a proud equal opportunities employer and we are committed to creating a respectful, inclusive and barrier-free workplace that allows all of our people to reach their full potential. A diverse workforce is key to our success and we believe in bringing your whole self to work. We welcome all qualified candidates to apply and hope you will choose KPMG in Canada as your employer of choice. For more information about Inclusion, Diversity & Equity in Recruitment, please click here.
For general recruitment-related inquiries, please contact the HR Delivery Centre at ca-fmkpmgcandinquiry@kpmg.ca.
If you have a question about accessible employment at KPMG, or to begin a confidential conversation about your individual accessibility or accommodation needs through the recruitment process, we encourage you to visit our accessibility page.