Manager, Technologies Finance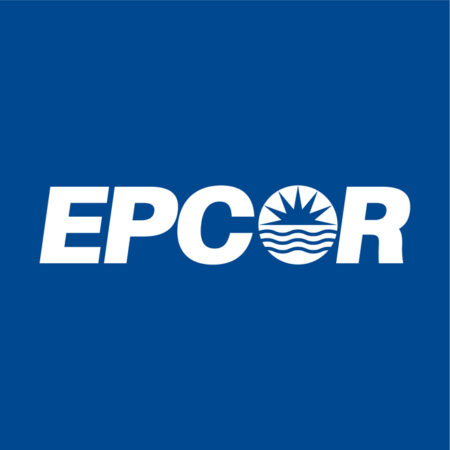 City : Edmonton
Category : Temporary Full Time
Industry : Utilities
Employer : EPCOR
Highlights of the job
We are hiring a full-time temporary Technologies Finance Manager position for up to 12 months working out of Edmonton, AB. This position reports to, and works closely with the Senior Manager, Financial Reporting and Analysis.
As the Manager, Technologies Finance, you are accountable for the performance of the financial reporting and analysis function for EPCOR Technologies Inc. (ETech). You will ensure accurate and timely reporting and analysis. You are a communicator, collaborator and a strong team player.
This position may be eligible for EPCOR's hybrid work program!
What you'd be responsible for
Providing input to the ETech plans and directions, ensure an appropriate understanding of EPCOR and Technologies' strategies and ensure on-going effective positioning and appropriate relationships between other positions in Technologies Finance, ETech and in the rest of EPCOR.

Develop and s

upport

changes to

ETech's

business and

financial

reporting

structure with a current transition away from field centered activities to primarily engineering and project management services

.

Participate in and act as the financial subject matter expert on

a project to make necessary

changes to billing processes with the decommissioning for field

centered

billing software

.

Developing and implementing deliverables within the context of the

Technologies

business plan (including mission, vision, values, strategic positioning, operational plan and resource plan) and include appropriate performance metrics.

Identifying the necessary budget requirements for the provision of accurate and timely financial reporting and analysis within the Technologies business lines.

Creating, managing and coaching a strong team of employees, ensuring deliverables are aligned and include performance metrics.

Developing, implementing and reviewing Technologies processes to ensure compliance to policies, standards, re

gulatory requirements and ensuring

mitigation of risks.

Ensur

ing

the timely and accurate

completion of budgets and forecasts for Technologies

through cooperation and collaboration with the business and within the prescribed cross-functional accountabilities.

Ensur

ing

the completion of accurate and timely monthly, quarterly and annual financial reporting and external audit process requirements for Technologies.

Deliver

ing

customer focused accounting advice, analysis and technical expertise of financial systems (including Oracle, Penta, eMuse and Adaptive) to operating managers in order to support financial business processes and decisions.

Maintain high quality internal controls, including adherence to CSox requirements.
What's required to be successful
A professional accounting designation (e.g. CPA, CA, CGA, CMA) is required

A degree in Business, Finance or Accounting is required

Understanding and ability to apply GAAP/IFRS

5+ years of relevant accounting experience

1+ years of supervisory or team leadership experience

Effective communication (oral and written) skills

Demonstrated ability to conduct managerial work such as coaching, performance feedback, chairing meetings of direct reports and staff within cross functional accountabilities

Fully engaged in managerial work, making improvements on an ongoing basis and delivering on plans and expected results

Seeks opportunities to enhance personal effectiveness in both the finance function and operations understanding

Demonstrated capability to apply the relevant knowledge and technical skills of financial accounting practices, policies and accounting standards including GAAP and IFRS

Understanding of current EPCOR financial and regulatory accounting practices and policies as they relate to the areas within Technologies' operations

Understanding and use of Oracle financial systems and related support systems.

Intermediate to advanced Excel knowledge

Experience with budgeting software (e.g. Adaptive Insights, Office Connection, Hyperion etc.)
As the successful Technologies Finance Manager, you are a subject matter expert and use your knowledge to support the business plan and objectives of the Technologies area. By focusing on ways to work smarter and enhance processes, you support and identify areas and ideas for improvement and carry out those initiatives. You are a problem solver. You comfortably receive and provide feedback, while using your listening skills.
Other important facts about this job
Jurisdiction: Management
Hours of work: 80 hours biweekly
Application deadline: August 19, 2022
Learn more about Working at EPCOR!
Follow us on LinkedIn, Twitter, Glassdoor or Facebook!
#LI-TA2
Please note the following information:
A requirement of working for EPCOR is that you are at least 18 years of age, successfully attained a high school diploma (GED, or equivalent level of secondary

education)

and legally entitled to work in Canada. (A copy of a valid work permit may be required.)

If you are considered for the position, clearance on all applicable background checks (which may include criminal, identity, educational, and/or credit) and professional reference checks is required. Some EPCOR positions require an enhanced level of background assessment, which is dictated by law. These positions require advanced criminal record checks that must also be conducted from time to time after commencement of employment.

A technical/practical assessment may be administered during the selection process and this exercise will be used as a part of the selection criterion.

To meet the physical demands required of some positions, candidates must be in good physical condition and willing to work in all weather conditions. Clearance on pre-placement medical and drug and alcohol testing may be required.