Manager – Tax Incentive Practice (SR&ED)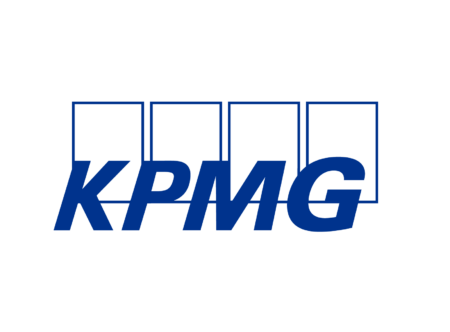 City : Montreal
Category : Tax
Industry : Finance
Employer : KPMG
Overview
At KPMG, you'll join a team of diverse and dedicated problem solvers, connected by a common cause: turning insight into opportunity for clients and communities around the world.
The Opportunity
KPMG's Research and Development (R&D) Tax Incentives Services practice consists of a multidisciplinary team of engineers, scientists, accountants and tax experts that assist our clients to obtain tax savings through various tax incentive programs like Canada's Scientific Research and Experimental Development (SR&ED) program – one of the country's largest tax incentive programs.
Our team provides specialty advisory services to help multinational and mid-market companies across various industries carry their innovation and research and development vision by benefiting from the SR&ED program and other incentives available through various federal and provincial governments programs.
KPMG is currently seeking a technology-minded professional to join its Montreal Tax Incentives Services practice as either a Senior Consultant or Manager. The specific opportunity is for an engineering experienced professional who is seeking to transition and grow into a consultative role
What you will do
• Keep abreast of current and latest innovative technologies and trends in science and technology.
• Examine client technologies, products and processes to determine which of their R&D activities qualify for SR&ED or other incentives.
• Define project eligibility framework and articulate strong engineering/scientific arguments to support SR&ED projects.
• Project Management: Plan, organize and execute multiple engagements on time and within budget.
• Client Management: Successfully develop and manage client relationships/expectations at multiple client levels.
• Responsible to prepare the technical/scientific engagement deliverables related to SR&ED claims for clients across a variety of technological and scientific sectors.
• Participate in and support client technical interviews/workshops remotely and in person to identify eligible projects.
• Describe engineering/scientific project details in accordance with SR&ED program guidelines.
• Support the team and clients with claim reviews by the Canada Revenue Agency (CRA)
• Work on internal projects by developing tools, templates and reports to enhance operational efficiency.
• Bilingualism required - to ensure commnication with internal and external stakeholders
What you bring to the role
• University degree (Engineering – Chemical, Process, Pulp & Paper, Biopharmaceutical, Electrical/Computer Science – or other related Scientific disciplines).
• A minimum of 3 years of professional industry experience.
• Experience and knowledge of the Canadian SR&ED and/or US R&E programs are an asset.
• Excellent communication skills (written and verbal) in both French and English.
• Ability to conduct conversations to understand root causes for technical/scientific issues and understand key development concepts in R&D scope.
• Desire to learn new skills by researching and analyzing various forms of technology through continuous learning.
• Ability to prioritize tasks for multiple clients to consistently achieve delivery milestones.
• Excellent client service skills with an aptitude to understand the client's business and maintain strong relationships, and manage client expectations.
• A demonstrated business acumen and an adaptable growth mindset are invaluable.
The successful candidate will:
• Be exposed to new and exciting technologies and state-of-the art innovations in a wide range of industries
• Gain valuable business experience to complement your technical background.
• Build and manage client relationships at multiple client levels.
• Promote the advancement of scientific innovation and technology in Canada.
Keys to your success:
KPMG individuals Deliver Impact | Seek Growth | Inspire Trust and understand that a diverse workforce enables us to deepen relationships and strengthen our business.
Providing you with the support you need to be at your best
For more information about KPMG in Canada's Benefits and well-being, click here.
Our Values, The KPMG Way
Integrity, we do what is right | Excellence, we never stop learning and improving | Courage, we think and act boldly | Together, we respect each other and draw strength from our differences | For Better, we do what matters
KPMG in Canada is a proud equal opportunities employer and we are committed to creating a respectful, inclusive and barrier-free workplace that allows all of our people to reach their full potential. A diverse workforce is key to our success and we believe in bringing your whole self to work. We welcome all qualified candidates to apply and hope you will choose KPMG in Canada as your employer of choice. For more information about Inclusion, Diversity & Equity in Recruitment, please click here.
For general recruitment-related inquiries, please contact the HR Delivery Centre at cafmcdnhrsthotline@kpmg.ca.
If you have a question about accessible employment at KPMG, or to begin a confidential conversation about your individual accessibility or accommodation needs through the recruitment process, we encourage you to contact us at cafmcdnhrsthotline@kpmg.ca or phone: 416-777-8002 or toll free 1-888-466-4778.