Manager – Tamper Training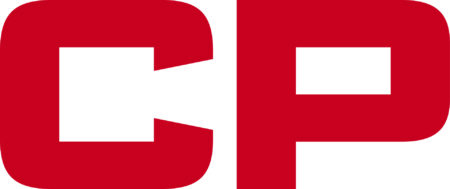 City : Western Canada, CA
Category : Other
Industry : Transportation
Employer : Canadian Pacific
Canadian Pacific (CP) and Kansas City Southern (KCS) are now CPKC. As the only truly North American railway, we are making big moves! Drawing on our strong foundations and heritage, CPKC moves essential goods across our 20,000-mile network to support economic growth throughout Canada, the U.S. and Mexico. Be a part of history as we connect a continent and create exciting career opportunities across our new transnational network. Visit cpkcr.com to learn about the CPKC advantage, our purpose and culture.
 * Role can be based across the CPKC Western Canadian territory and will be determined based on the successful candidate*
PURPOSE OF THE POSITION
The Manager, Tamper Training, will ensure that tamper operators on the assigned territory are trained and qualified to safely operate tamper (various models) and that there are sufficient qualified operators to meet tamper operator demands. Document, Process and track qualification/disqualification of engineering employees.
POSITION ACCOUNTABILITIES
Oversees qualification examinations tamper operators;

Oversees mentors assigned to assist in the qualifications process of tamper operators;

Arranges and conducts field on-the-job training of tamper operators which includes the review of Field Guides, Operator's Manuals, Preventive Maintenance Guides and Lock-out Tag-out;

Plans and implements classroom operator training programs;

Provides instruction and guidance to work equipment operators on the geographic territory;

Coordinates other training for tamper operators with the Technical Training group;

Coordinates and arranges for vendor supplied operation and maintenance instruction;

Identifies and consults in the development and implementation of new training initiatives;

Ensures that training and qualification records can support the objective of ensuring all tamper operators are qualified before positions are awarded through LMS;

Investigates failures or damage to machines or equipment as required and recommends remedial action including disqualification of tamper operators;

Leads the bulletin awards process for Production, including the awarding of machine operators positions;

Ensures safe practices, as recommended by machine manufacturers and/or CPR regulations, are adhered to;

Administers the collective agreement in all areas of their responsibility;

Participates in staff requirements, including new hires;
POSITION REQUIREMENTS
High school diploma or GED equivalent;

Ten years' experience in Production Crews with at least five years' experience in Group 1 or Special Group Machine Operator;

Knowledge & understanding of engineering field operations and production crews;

Knowledge of tamping equipment operation and safety procedures;

CROR qualified;

Knowledge / understanding of CBA related to qualification / disqualification of position;

The position requires extensive travel;

Strong computer skills;

Organizational and people leadership;

Good communication skills verbal and written.
WHAT CP HAS TO OFFER: 
Flexible and competitive benefits package

Competitive company pension plan

Employee Share Purchase Plan

Performance Incentive Program 

Annual Fitness Subsidy
ADDITIONAL INFORMATION: 
As an employer with national presence, the possibility does exist that the location of your position may be changed based on organizational requirements.
Background Investigation:
The successful candidate will need to successfully complete the following clearances:    
Criminal history check

Reference check
CPKC is an employment equity employer committed to the principles of employment equity and inclusion. We encourage all qualified candidates to apply including women, Black, Indigenous, People of Colour (BIPOC), members of the LGBTQ+ community, and people with disabilities. Accommodations for the job application process can be provided, as appropriate, upon request. All applicant information will be managed in accordance with the federal Personal Information Protection and Electronic Documents Act (PIPEDA)".
Req ID:

101514

Department:

Engineering

Job Type:

Full-Time

Position Type:

Non-Union

Location:

Western Canada

,

Western Canada

Country:

Canada

% of Travel:

50-60%

# of Positions:

1

Job Grade:

4

Job Available to:

Internal & External