Manager, Student Services and Engagement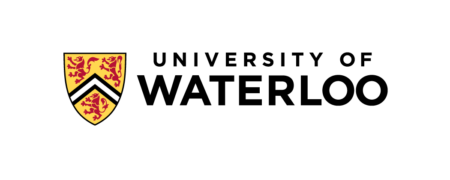 City : Waterloo, ON
Category : Permanent
Industry : Education
Employer : University of Waterloo
Overview:
The Manager, Student Services and Engagement (Manager) administers Electrical and Computer Engineering's (ECE) undergraduate programs and directs the operation of the undergraduate studies program office. In this key leadership role, the Manager directly supports students' academic success and plays a strategic role in developing a new kind of student experience. The Manager also supports teaching operations and upholds ECE's academic requirements for program accreditation. Additionally, the Manager works with the Associate Chair, Undergraduate Studies on creating strategic plans and executing these initiatives. As well the incumbent manages hiring of Graduate Teaching Assistants for
ECE courses. This important role directly impacts a major portion of departmental operating revenue.
Responsibilities:
Program Management and Accreditation
Manage administration of two distinct engineering programs, one joint program with the School of Computer Science, two interdisciplinary programs with Science, and a collaborative program;
Direct daily operational activities related to student services, including human resources, space requirements and information technology;
Oversees ECE classrooms, study areas, students resources, and deals with technical issues;
Organize distinct curriculums for separate programs and various cohorts, make recommendations on curriculum changes;
Analyze and report program enrollment trends, student satisfaction and performance;
Collaborate on academic program development and design e.g. new majors, cohort streams;
Forecast enrollment for both graduate and undergraduate courses;
Oversee timetabling for graduate and undergraduate courses, ensuring availability to meet program requirements;
Enforce academic regulations, policies and processes, and acts as a key resource for faculty members on undergraduate curriculum, procedures, and policy;
Provide statistical information and reports relating to admissions, enrollment, student progression, etc., background information and special project support to the Associate Chair;
Analyze program and teaching records to inform teaching assignment decisions;
Ensure the Undergraduate Calendar is up to date and reflects academic standards/requirements and procedures;
Oversee administrative support of the outcomes based assessments and quality assurance as required by the Canadian Engineering Accreditation Board.
Management of Student Advising
Oversees an advising team that offers support to approx. 2,000 students throughout the life of their degree program;
Act as a resource to advisors and students on a variety of issues relating to students and academic programs, including the interpretation of university, faculty and departmental policies, as well as relevant non-academic matters;
Provides guidance and/or solutions to problems beyond scope and authority of advisors;
Identify students in crisis (academic or personal) and advise on available academic options to help manage workload and personal support services as required;
Works closely with the Student Wellness Coordinator or pertinent units regarding at risk students;
Facilitate appropriate resolution of disputes between faculty and students;
Manage exceptional advising cases, petitions, academic honesty, appeal, accommodations or grade reappraisals;
Reviews academic standing decisions and degree audits;
Member of various undergraduate studies committees and working groups.
Student Engagement , Communications and Outreach
Coordinates student communications to enhance student engagement;
Draft resource materials and ensure student focused pages on the ECE website are pertinent and up-to-date;
Oversee the organization of recurring departmental events for students, including orientation, engagement, recognition and graduation;
Work in collaboration with the Wellness Coordinator to organize other student-focused wellness events;
Work in collaboration with student groups, e.g. ECE student society and teams, to facilitate special events or initiatives that require department support;
Lead efforts to build and maintain productive working relationships between ECE and student societies.
Human Resource Management
Oversees the recruitment, training, professional development, evaluation, and retention of 5 support staff in disparate positions and locations;
Establish priorities and work schedules for staff members, conduct workload assessments, and ensure appropriate and effective staffing for ongoing delivery of services;
Manage Teaching Assistant hiring process with budget of approx.$1.9m annually;
Liaise with the faculty Teaching Assistant Coordinator to recruit and assign graduate teaching assistants (TA);
Oversee each term's TA assignments (approx. 125 per term) and production of contract letters, ensuring each person's eligibility to work on campus as per immigration regulations;
Manage all TA assignment changes and adjustments;
Provide support in dealing with staff concerns/issues and manage performance concerns.
Financial and Scholarship Administration
Budget planning and monitoring;
Ensure funding availability for alternatively funded TAs;
Coordinate undergraduate scholarship applications including NSERC Undergraduate Student Research Awards, Undergraduate Research Assistant, Undergraduate Research Internships;
Coordinate selection process of various awards e.g. Alumni Gold Medal, Sir Sandford Fleming, etc.;
Work in collaboration with the Financial Officer to ensure expenses are eligible and meet policy;
Review proposals by ECE student society and teams, and authorize expenditures within budget.
Strategic Planning
Collaborates on strategic plans, initiatives and projects that align with ECE academic objectives;
Develop and implement strategies to increase retention, academic success and engagement;
Monitor and report on strategic plans and initiatives;
Propose, develop and evaluate effectiveness of services, and make recommendations for operational improvements;
Develop best practices and operational efficiencies to enhance overall service delivery.
Other
Member of administrative leadership team providing advice, planning and issue resolution.
Other duties as assigned by the Associate Chair or Administrative Officer.
Qualifications:
Bachelor's degree with postgraduate credentials an asset
3+ years' experience in the administration of academic programs or student services
3 + year's supervisory experience
Demonstrated experience implementing academic strategies and plans in administrative capacity
Intermediate proficiency with database management, statistical analysis and student information systems. Experience with Quest and Infosilem preferred.
Demonstrated skill in providing outstanding student services and promoting student success
Strong leadership and staff management skills
Demonstrated ability to interpret policies and regulations
Strong communications skills, including discretion, judgement and diplomacy
Strong written communications skills including report writing, analysis, interpretation, evaluation
Ability to successfully collaborate with a variety of diverse professionals and students
Adept at managing change, motivating others, and inspiring a culture of engagement
Excellent planning, logistical and organizational skills
Excellent technical skills including database management and statistical analysis
Self-motivated, takes initiative with a proactive approach to problem-solving
Equity Statement:
The University of Waterloo acknowledges that much of our work takes place on the traditional territory of the Neutral, Anishinaabeg and Haudenosaunee peoples. Our main campus is situated on the Haldimand Tract, the land granted to the Six Nations that includes six miles on each side of the Grand River. Our active work toward reconciliation takes place across our campuses through research, learning, teaching, and community building, and is co-ordinated within our Office of Indigenous Relations.
The University values the diverse and intersectional identities of its students, faculty, and staff. The University regards equity and diversity as an integral part of academic excellence and is committed to accessibility for all employees. The University of Waterloo seeks applicants who embrace our values of equity, anti-racism and inclusion.  As such, we encourage applications from candidates who have been historically disadvantaged and marginalized, including applicants who identify as First Nations, Métis and/or Inuk (Inuit), Black, racialized, a person with a disability, women and/or 2SLGBTQ+.
All qualified candidates are encouraged to apply; however, Canadians and permanent residents will be given priority.
The University of Waterloo is committed to accessibility for persons with disabilities. If you have any application, interview, or workplace accommodation requests, please contact Human Resources at hrhelp@uwaterloo.ca  or 519-888-4567, ext. 45935.