Manager, Strategic Sourcing & Operations, Store Supplies – EPG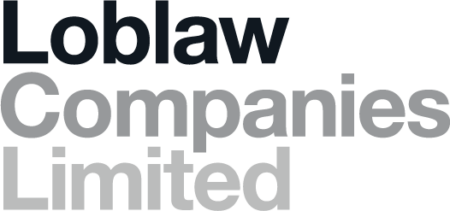 City : Brampton, Ontario
Category : Full time
Industry : Product Development
Employer : Loblaw Companies Limited
Referred applicants should not apply directly to this role.
All referred applicants must first be submitted through Workday by a current Loblaw Colleague.
Come make your difference in communities across Canada, where authenticity, trust and making connections is valued – as we shape the future of Canadian retail, together. Our unique position as one of the country's largest employers, coupled with our commitment to positively impact the lives of all Canadians, provides our colleagues a range of opportunities and experiences to help Canadians Live Life Well®.

At Loblaw Companies Limited, we succeed through collaboration and commitment and set a high bar for ourselves and those around us. Whether you are just starting your career, re-entering the workforce, or looking for a new job, this is where you belong. 
The Manager, Strategic Sourcing & Operations, Store Supplies reports to the Director of Store Supplies & Front of Store Services. The Manager plays a key role in sourcing of indirect consumable goods and provides new insights and leadership. The Manager will be responsible for providing support across the enterprise for the store supplies category and will be accountable for responding to the needs of stores while working with vendors, distributor partners and internal team members in a timely manner. In addition, they will assist the EPG Store Supplies team by providing support with item listing and maintenance, as well as reporting, troubleshooting and communications as the need arises. They will be working very closely with vendors, internal collaborators, and distributor partners.
Accountabilities:
Lead cross-functional teams in the execution of strategic sourcing projects and designated departmental spend reduction and process improvement initiatives
Manage and optimize supplier performance, including day to day operations, contract compliance, continuous improvement, innovation, and reduction in total cost of ownership
Maintain collaborative relationships with internal team members as well a third party vendor(s) while effectively resolving vendor performance/capability issues to ensure alignment with Loblaw Companies expectations
Continually seek process or asset improvements to improve cost savings
Answering general store supply inquiries from various team members (i.e. stores, business units, vendors)
Interact with suppliers/distributors on purchasing order receipts, ad-hoc requests/questions, resolution of invoicing and receiving discrepancies
Participate as needed in weekly, monthly, quarterly onsite/offsite vendor and/or internal business unit meetings.
Lead product assortments, article creations, article maintenance
Store Supplies Catalogue management
Resolve costing errors & review and action discrepancies with Distributor
Coordinate distributions and finalize distro template for AP processing
Co-ordinate store communications
Assist store supplies procurement operations as needed, i.e. ad-hoc reporting
Collaborate with Distributor to ensure shortages/inquiries are resolved, addressed and systems are updated with accurate information
Role Requirements:
A university degree, preferably in Business, Procurement, Engineering or a related quantitative field
3-5 years relevant experience (including vendor management, exposure to contract negotiations, sourcing) specifically within the retail industry
Previous experience within sourcing and procurement practices
Previous experience with SAP and Ariba
Knowledge of Packaging and Commodity Markets in a Retail environment is an advantage
Skills and Capabilities:
This position requires an advanced level of initiative and judgment in order to organize and prioritize tasks, workload and projects. Courtesy, tact and diplomacy are required in dealing with colleagues in every day working relationships.
Advanced communication skills and capabilities in negotiating and leading a cross functional team approach to spend reduction
Demonstrated ability to communicate effectively, verbally and in writing with all levels of the workforce including senior leadership and executive management
Ability to think innovatively and apply innovations to practical business problems
Adaptable and able to work with diverse personalities and styles
Strong intuition for business along with a strong understanding of quality standards relative to procurement and contract administration.
Capable of successfully managing significant sourcing projects with limited management involvement
Prior Strategic Procurement experience and excellent problem solving and risk management skills
Behavioral:
Strong analytical and negotiation skills
Demonstrated ability to effectively work with disparate teams
Creative and driven by high quality results
Strong work ethic and problem-solving skills
High degree of ingenuity, creativity and innovation
Highly organized and ability to manage multiple projects simultaneously
Technical Skills:
Strong in analytics
Strong Leadership qualities
Strong problem-solving skills and work ethic
Strong attention to detail and organization skills
Category specific background would be an added advantage
Technical knowledge of performance measurement and tracking
Communication Skills
Strong organizational, verbal communication and writing skills
Ability to present ideas in business-friendly and user-friendly language
Fluent in English (written and spoken)
Ability to summarize complex data into key insights
Our commitment to Sustainability and Social Impact is an essential part of the way we do business, and we focus our attention on areas where we can have the greatest impact. Our approach to sustainability and social impact is based on three pillars – Environment, Sourcing and Community – and we are constantly looking for ways to demonstrate leadership in these important areas. Our CORE Values – Care, Ownership, Respect and Excellence – guide all our decision-making and come to life through our Blue Culture. We offer our colleagues progressive careers, comprehensive training, flexibility, and other competitive benefits – these are some of the many reasons why we are one of Canada's Top Employers, Canada's Best Diversity Employers, Canada's Greenest Employers & Canada's Top Employers for Young People.
If you are unsure whether your experience matches every requirement above, we encourage you to apply anyway. We are looking for varied perspectives which include diverse experiences that we can add to our team.

We have a long-standing focus on diversity, equity and inclusion because we know it will make our company a better place to work and shop. We are committed to creating accessible environments for our colleagues, candidates and customers. Requests for accommodation due to a disability (which may be visible or invisible, temporary or permanent) can be made at any stage of application and employment. We encourage candidates to make their accommodation needs known so that we can provide equitable opportunities.  
 
Please Note:
Candidates who are 18 years or older are required to complete a criminal background check. Details will be provided through the application process.