MANAGER – STRATEGIC PROCUREMENT AND COMMERCIAL CONTRACT MANAGEMENT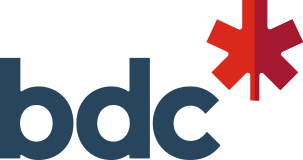 City : Head Office / Siège Social
Category : Procurement and Contract Administration
Industry : Banking
Employer : BDC
No other bank is doing what we do.
At BDC, we help Canada and its entrepreneurs create a prosperous, inclusive and green economy. Our mission is to help Canadian businesses thrive by providing financing, capital and advisory services. We're devoted to Canadian entrepreneurs. We're also dedicated to our employees. Adaptable. Inspiring. Different. There's a reason we like to work here, and we think you'll like it too. Join BDC and help make a difference! 
Diversity. Equity. Inclusion. They're more than just words for BDC. These concepts are foundational to our success and to our ability to attract, retain, mobilize and develop the right talent, as well as to offer a healthy, professional and collaborative environment. We are committed to cultivating and preserving an environment where all employees can thrive, and, for over a decade, we have been recognized as one of Canada's Top 100 Employers and one of Canada's Best Diversity Employers. In recruiting for our team, we welcome the unique contributions that you can bring in terms of your education, opinions, culture, ethnicity, race, sex, gender identity and expression, nation of origin, age, languages spoken, veteran's status, color, religion, disability, sexual orientation, beliefs, experiences, and more.
POSITION OVERVIEW
We are looking for a leader to support the evolution of our procurement and supplier relationship management function. As an innovative and strategic partner, you will help the organization deliver the best total value with a focus on quality, pricing, timelines, innovation and risk mitigation. Reporting directly to the Director, Procurement and Supplier Relationship manager, the Manager will lead a team of senior procurement and supplier relationship professionals and oversee a portfolio of strategic contracts. BDC is looking for a passionate and committed individual who will inspire their team by embracing change, demonstrating openness to different points of view, showing curiosity and a strong sense of responsibility.

CHALLENGES TO BE MET
You will lead and develop a team of senior procurement professionals who execute sourcing strategies and procurement processes, and contract management for strategic contracts and suppliers.

With the help of your colleagues from other procurement and BDC teams, you will develop and implement the best industry procurement practices to meet business priorities, cultivate operational excellence and provide high-quality value delivery to the BDC's business units.

You will reinforce and develop key procurement activities to improve the business cycle, including activities such as the planning, market intelligence and business case assessment, procurement strategies, contract drafting, and contract performance monitoring.   

You will enhance and scale our Supplier diversity strategy and incorporate the BDC ESG priorities.

You will support team members with their individual development plans and ensure they excel in what they do.

You will apply effective process control to comply with regulations and policy guidelines applicable to BDC.

You will manage BDC's procurement team capacity (both financial and human resources) and develop KPIs to monitor team performance.

You will participate or lead networking activities with the industry and other crown corporations.
WHAT WE ARE LOOKING FOR
Highly skilled with procurement processes, with sharp business acumen, capable of identifying the best procurement strategies in response to the needs of business units

Leader with strong managerial courage and human resources management capabilities

An agent of change enthusiast about implementing strategic procurements processes

Proactive, pragmatic, and comfortable to influence

An advocate of innovation who encourages their team to propose improvements to support BDC's priorities

Good judgment: Demonstrates prudent judgment when making important decisions by keeping in mind BDC priorities, utilizing best practices and risks assessment

Relationship building: Builds relationships and works well across functions. Manages competing agendas and priorities across different functional departments

Technology procurement experience is an important asset

Bilingualism (spoken/written) in French and English

Administration, finance or law bachelor's degree and 10+ years of relevant experience
With us, you'll be able to achieve the work/life balance you're looking for, with competitive working conditions and above-market flexible benefits. This includes modern workspaces to work from when you are in our offices, and, for some specific positions, the ability to work remotely, on reserve, and/or within your community.
While we appreciate all applications, we advise that only the candidates selected to participate in the recruitment process will be contacted. If you are a candidate with a disability and need an accommodation to complete the application process, please email us at accessibility@BDC.ca, and include your full name, the best way to reach you, and the accommodation needed to assist you with the application process.