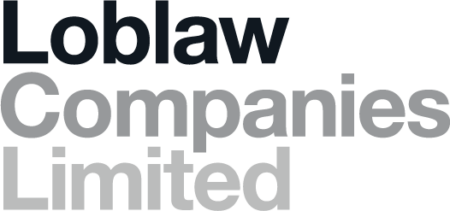 City : Brampton, Ontario
Category : Full time
Industry : Merchandising
Employer : Shoppers Drug Mart®
Referred applicants should not apply directly to this role.
All referred applicants must first be submitted through Workday by a current Loblaw Colleague.
Come make your difference in communities across Canada, where authenticity, trust and making connections is valued – as we shape the future of Canadian retail, together. Our unique position as one of the country's largest employers, coupled with our commitment to positively impact the lives of all Canadians, provides our colleagues a range of opportunities and experiences to help Canadians Live Life Well®.

At Loblaw Companies Limited, we succeed through collaboration and commitment and set a high bar for ourselves and those around us. Whether you are just starting your career, re-entering the workforce, or looking for a new job, this is where you belong. 
Job Profile:      Space Planning Manager
Reports to:       Senior Manager, Space Planning
Locations:
1 President's Choice Circle, Brampton ON L6Y 5S5
500 Lakeshore Ave, Toronto, ON M5V 1A5
Role Mandate:
The Space Planning Manager plays an important role in the Loblaw business process by working with the category teams to develop merchandise planograms that reflect the category, banner, and corporate strategies.  Each Space Planning Manager must develop a strong understanding of general merchandising principles as well as category-specific knowledge and insights for their assigned departments.  By working collaboratively with all stakeholders, the Managers will ensure that planogram layouts will enable profitable sales growth, drive operational excellence, and continuously improve in stock availability.
Accountabilities:
Planogram Process Management: Facilitate the management of the overall planogramming process which includes gathering all stakeholders at the beginning of the process to clearly define scope of the release and expectations of each team member. Attend weekly touchpoint meetings to ensure all critical milestones are being met in a timely fashion to keep the release on track.
Quality – Ensure portfolio of planograms maintains the highest quality standards, using established guardrails for each banner. Develop a good understanding of product attributes and merchandising style to ensure successful and effective placement of product on shelf.
Develop a strong understanding of Category format/strategy and identify ways to optimize planogram performance at a site level.  Have a strong analytical background to manage and interpret data to provide reporting which will help improve planogram KPI metrics. 
In-store audits – Review of the Planogram execution at the store level to ensure planograms are driving efficiencies by minimizing labour and improving in stock positions. Engage in discussions with store colleagues to collect feedback and discuss opportunities for future improvements and develop action plans to implement findings.
Adhoc Projects: Lead/Assist with a broad range of projects to meet ongoing business needs. This will entail working with cross functional departments to develop timelines, scope and incremental details for a successful launch.
Coach, develop and mentor Space Planning Analyst that reports into the Space Planning Manager. Communicate key priorities as well as managing their key Performance and Individual Development Plans.
Be an advocate of change. Help drive efficiencies within the department, such efficiencies include utilizing tools available like Planogram Generator to its fullest extent.
Have the knowledge and ability to make micro and macro space recommendations
Be agile to work with different Senior leads across different teams.
Role Requirements:
Be self-motivated, with a positive outlook and growth mindset that encompass the Loblaw CORE values (CARE, OWNERSHIP, RESPECT, EXCELLENCE).
Space Planning Experience: May include working knowledge of JDA, Apollo, Spaceman, Galleria or other space planning software. Planogram Generator, Assortment Optimization and Neilsen knowledge is considered an asset.
High requirement to be technically proficient and able to manipulate, manage and pull insights from large amounts of data: Excel and Power Point are mandatory, Access Database Experience would be considered an asset
Excellent interpersonal skills, with good communication skills, both oral and written
Experience working with cross-functional teams and building consensus across the business
Strong analytical skills, with attention to detail
Capable of working in a fast pace deadline focused environment
Willingness to conduct store visits to evaluate planogram effectiveness
Ability to multi-task and prioritize to meet established deadlines
Key Measures (Performance indicators):
Operational planogram checks to ensure that standards are being met.
Held to weekly KPI reporting metrics that include Labour estimates, Fully imaged planograms, Accurate Calendar and Database release entries, and timely kick-off completions.
Ensure additional targets such as Planogram generator being used to its fullest extent within your assigned planogram category.
Effective team player who engages well and facilitates workload sharing within team.
Our commitment to Sustainability and Social Impact is an essential part of the way we do business, and we focus our attention on areas where we can have the greatest impact. Our approach to sustainability and social impact is based on three pillars – Environment, Sourcing and Community – and we are constantly looking for ways to demonstrate leadership in these important areas. Our CORE Values – Care, Ownership, Respect and Excellence – guide all our decision-making and come to life through our Blue Culture. We offer our colleagues progressive careers, comprehensive training, flexibility, and other competitive benefits – these are some of the many reasons why we are one of Canada's Top Employers, Canada's Best Diversity Employers, Canada's Greenest Employers & Canada's Top Employers for Young People.
If you are unsure whether your experience matches every requirement above, we encourage you to apply anyway. We are looking for varied perspectives which include diverse experiences that we can add to our team.

We have a long-standing focus on diversity, equity and inclusion because we know it will make our company a better place to work and shop. We are committed to creating accessible environments for our colleagues, candidates and customers. Requests for accommodation due to a disability (which may be visible or invisible, temporary or permanent) can be made at any stage of application and employment. We encourage candidates to make their accommodation needs known so that we can provide equitable opportunities.  
 
Please Note:
Candidates who are 18 years or older are required to complete a criminal background check. Details will be provided through the application process.