Manager/Senior Manager, Government Affairs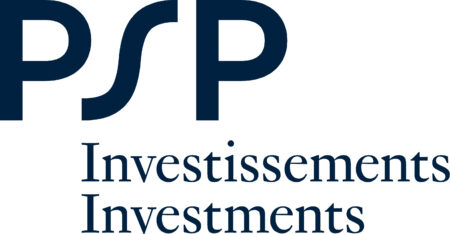 City : Ottawa, Ontario
Category : Stakeholder Relations
Industry : Financial Services
Employer : PSP Investments
We're one of Canada's largest pension investment managers, with CAD$243.7 billion of net assets as at March 31, 2023.  
        
We invest funds for the pension plans of the federal public service, the Canadian Forces, the Royal Canadian Mounted Police and the Reserve Force. Headquartered in Ottawa, PSP Investments has its principal business office in Montréal and offices in New York, London and Hong Kong. 
  
Capturing and leading complex global investments requires us to work as one to seize valuable opportunities, in close collaboration with some of the world's top companies. At PSP, you'll join a team of motivated and engaged professionals, dedicated to propelling our organization further than ever before. 
At PSP, we encourage our employees to grow, forge powerful relationships, contribute and fuel inspired investment launchpads. We are committed to a culture that fosters collaboration and allows us to think beyond, in an interconnected way. We advocate for our employees to speak-up, learn, experiment, share, and be part of an inclusive work environment where diversity is embraced.  
ABOUT YOUR ROLE
We're seeking a Manager/Senior Manager, Government Affairs, to partner with key stakeholders and peers to support and engage with our powerful networks of people, opportunities, and investments. At PSP, we embrace people that are eager to learn, ideate, and innovate: people who strive for excellence, challenge the status quo and seek alternative perspectives. 
Reporting to the Director, Global Government Affairs, the Manager serves as a contact person for parliamentary and public affairs matters related to PSPIB's statutory mandate and associated cyclical reporting accountabilities. The Manager will monitor, report and advise on parliamentary debates, committee deliberations and public policy initiatives relevant to PSPIB's mandate and operations. The Manager will facilitate PSPIB's occasional parliamentary committee appearances and/or expert witness testimony before parliamentary committees as well as Canadian public sector stakeholder engagement(s), including meetings with the Pension Advisory Committees, PSPIB's annual public meeting, relevant meetings and/or public policy consultations with the Treasury Board Secretariat and other government officials. In addition to working closely with relevant colleagues in the Total Fund Strategy Group, the Manager will work in close coordination with PSPIB's legal, tax, communication departments, and the asset classes.  
This job is located in Ottawa, but you will be expected to travel to the Montreal office bi-weekly or on an ad-hoc basis (travel expenses covered by company). 
As a Manager/Senior Manager, Government Affairs, your duties will include:
Monitor Federal and Provincial legislative activity and track relevant economic and social policy-related legislation in the context of parliamentary processes

Manage the relationship with the TBS portfolio and matters related to Parliamentary inquiries and regulatory initiatives

Maintain collaborative contact with Government leads representing the three Pension Advisory Committees (TRIPAC) from the RCMP, DND, and Federal Public Service.

Coordinate and execute the annual TRIPAC and Annual Public Meeting (APM)

Collaborate with PSP's external communications functions.

Serve as the primary point of contact for all matters relating to PSP's board appointment process, liaising with Treasury Board's nominating committee and PSP's Corporate Secretary 

Carry out public policy research, as well as policy consultation content development and input coordination

Coordinate logistics associated with parliamentary and senate committee appearances and/or hearings associated with studies, legislative and/or regulatory reviews

Provide policy content support for relevant industry association/thought leadership engagements

Liaise with the Maple 8 Peers on domestic public policy issues pertaining the PSP

Act as business partner for several asset classes and business groups (internal clients)
WHAT WE'RE LOOKING FOR
Strong understanding of the Federal and Provincial governments

Ability to work collaboratively, cultivating meaningful relationships with colleagues and clients

Ability to write and edit comprehensive documents such as briefing notes, press releases, government engagement strategies, and Q&As

Proactive, hardworking, result oriented and a strong work ethic

Ability to work well in small team dynamics

Bilinguism English and French *Frequent interactions in English with PSP employees based in our offices in Hong Kong, London and New York, and interactions in French with employees in our local offices in Montreal and Ottawa
WHAT YOU'LL NEED
University degree in business administration, public relations, economics, political science or related fields

Four (4) to six (6) years of experience pertinent to the role, with at least 3-5 years in government affairs/public affairs/ stakeholder relations/ as a political staffer

Familiarity with Canadian public administration, machinery of government and public policy development processes

Understanding of international and domestic relations, financial institutions, international and domestic trade policy and/or institutions

Ability to interact with executives and maintain discretion with confidential information

Excellent analytical skills and ability to think critically 

Proficiency with computers — MS Office (Power Point and Excel)

Financial business acumen an asset

Working with senior level executives an asset
We offer a tailored employee experience and competitive total rewards and benefits package* designed to attract and retain global diverse talent, reward performance, and reinforce business strategies and priorities. Beyond salary and incentive pay eligibility, you have access to: 
A flexible hybrid work model with a mix of in-office and remote days based on business groups, teams, and roles 

A hybrid allowance to support any hybrid related needs 

Competitive pension plans 

Comprehensive group insurance plans  

Unlimited access to virtual healthcare services and wellness programs 

Generous and inclusive paid family leave

Vacation days available on day one with additional days on milestone service anniversaries, and summer Friday afternoons off  

Investment in career development 
*Benefits package may vary based on your employee type. 
At PSP, we aim to provide an inclusive workplace where we leverage diversity and where everyone feels valued, safe, respected and empowered to grow. As part of this leadership commitment, we strongly encourage applications from all qualified applicants and strive to offer an inclusive and accessible candidate experience. If you require any accommodation for any part of the recruitment process, please let us know.