Manager S&C Maintenance -Moose Jaw West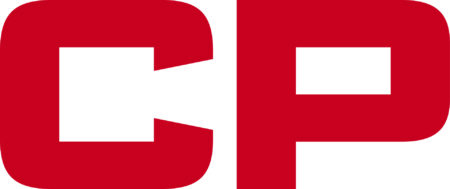 City : Moose Jaw, SK, CA
Category : Other
Industry : Transportation
Employer : Canadian Pacific
Req ID:

Department: Engineering

Job Type: Full-Time

Position Type: Non-Union

Location:

Moose Jaw

, SK 

Country: Canada

% of Travel: 30-40%

# of Positions: 1

Job Available to: Internal & External

Deadline to apply:
 Canadian Pacific (TSX:CP)(NYSE:CP) is a transcontinental railway in Canada and the United States with direct links to eight major ports, including Vancouver and Montreal, providing North American customers a competitive rail service with access to key markets in every corner of the globe. CP is growing with its customers, offering a suite of freight transportation services, logistics solutions and supply chain expertise. Visit cpr.ca to see the rail advantages of Canadian Pacific.
 PURPOSE OF THE POSITION:
As the Manager Signals & Communications Maintenance you are accountable for providing the guidance and managerial leadership of employees for controlling the on-going maintenance of Signals & Communications (S&C) systems in accordance with S&C Standards and Regulatory requirements to permit the safe operation of trains on the territory.
POSITION ACCOUNTABILITIES:
Direct safety leadership and fosters continuous improvement in workplace safety and ensures execution of all safety plan activities;

Monitor performance of the services delivered and initiates corrective action where appropriate;

Provide feedback to the Assistant Chief Track, Director S&C Maintenance on Process Management improvement opportunities (Identifies and recommends innovative work methods, new processes and best practices);

Ensure compliance with and implements policies, processes and procedures to improve productivity and efficiency;

Achieve appropriate KPI's set out for area of responsibility;

Provide timely completion and documentation of regulatory testing;

Coordinate inspections and liaises with Regulatory agencies and outside organizations for compliance and new installations;

Manage the work performed and within approved budgetary guidelines;

Provide recommendation on short and long term capital and expense plans, assists in development of S&C estimates and provides project justification, as required;

Coach/mentor direct reports to improve their effectiveness, assess personal effectiveness and provide development opportunities;

Provide timely and effective initial Engineering response to emergent conditions;

Provide management of engineering materials on territory and proper inventory.
POSITION REQUIREMENTS:
Must possess a minimum of a High School diploma;

Electronics Diploma would be considered an asset;

Must have 5 years Maintenance and/or Construction experience;

Must have valid driver's license;

Knowledge and comprehension of collective agreements;

Knowledge of S&C Principles and equipment;

Knowledge of S&C Standards and Regulatory requirements;

Demonstrated ability in Planning, Prioritizing and Execution to the plan;

Good computer skills (word, excel, PP, SAP, CAM's);

Excellent problem solving and analytical skills;

Proven ability to communicate effectively both verbally and written;

Strong leadership and interpersonal skills;

Ability to be on call 24/7 and may be required to respond to incidents on other territories.
 ADDITIONAL INFORMATION:
As an employer with national presence, the possibility does exist that the location of your position may be changed based on organizational requirements.
 Medical Requirements:
CP is committed to the safety and health of its employees and the general public.  This position is considered a safety sensitive; all new hires will be required to complete a pre-employment medical evaluation that includes a vision, hearing, drug screening and pre-employment physical.
Background Investigation:
The successful candidate will need to successfully complete the following clearances:     
Criminal history check
Reference check
Driver's license verification
Management Conductor Program:
Becoming a qualified conductor or locomotive engineer is the single best way for a management employee to learn the business at CP. You may be required to obtain a certification or to maintain your current certification/qualification as a conductor or locomotive engineer.
 CP is an equal opportunity employer committed to the principles of employment equity and inclusion. We welcome applications from all qualified individuals. All applicant information will be managed in accordance with the federal Personal Information Protection and Electronic Documents Act ("PIPEDA").