Manager, Residential & Client Support Services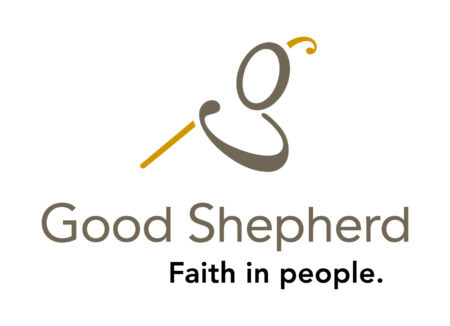 City : Toronto, ON
Category : FT - Full Time,GS Ministries Toronto
Industry : Social Assistance
Employer : Good Shepherd
Manager, Residential & Client Support Services
Good Shepherd Ministries, Toronto, ON
Reporting to the Director of Programs and Operations, the Manager, Residential and Client Support Services enhances the dignity and quality of life of our clients through their assumed managerial responsibility for the planning, development, operation, and execution of residential and hospitality services that will assist Good Shepherd Ministries in responding to needs of the homeless, disadvantaged and marginalized in our community.
Duties and responsibilities include but are not limited to:
Act as a communication hub for co-workers, service users, and partner agencies.

Participate in hiring, motivating, and retaining qualified co-workers and maintain effective employee relations consistent with Good Shepherd's Mission, Vision and Values.

Schedule co-workers as appropriate.

Produce and maintain documentation in compliance with all regulatory bodies and policy requirements and assist the Director of Programs and Operations with the compilation of statistical records and periodic reports.

Participate in the financial planning/budgeting process for Shelter and Hospitality Services as required.

Collaborate with other program managers/departments to ensure cohesive service delivery throughout Good Shepherd Ministries.

Participate in the hiring, orientation, training, scheduling, and supervision of volunteers assigned to the department.

Assist the Director of Programs and Operations in responding appropriately to client comments, concerns, suggestions and/or complaints.

Monitor clients' care plans to maintain a high standard of service delivery.

Provide hands-on assistance and direction to the co-workers and clients of Barrett House, St. Joseph Residence, and Shelter Services (evening shelter services).

Perform any other related tasks that may occasionally be assigned by the Director of Programs and Operations or designate.
Qualifications:
A Degree from a post-secondary institution, preferably in Social Work or a related field.

Minimum five years of experience with a demonstrated ability in management to lead and project positively and effectively to staff and volunteers and the general public.

Excellent written communication and interpersonal skills to maintain teamwork with the ability to communicate effectively with individuals from diverse backgrounds.

Demonstrated skills in conflict resolution.

An ability to appreciate the complexity and demands of 'hard to serve' individuals from diverse backgrounds.

Ability to prioritize workload and manage others while carrying out multiple projects.

Demonstrated ability to take initiative, work independently and contribute to a team environment.

Strong documentation and computer skills.
**This position is for full-time onsite, 40 hours a week (from Tuesday through Saturday). This position qualifies for benefits such as group RRSP and extended health care benefits after completing probation.
Job type: Regular full-time Onsite
#INDSJ1