Manager, Relational Databases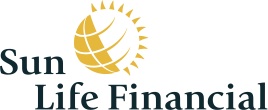 City : North York
Category : Full-time
Industry : Finance
Employer : Sun Life Financial
Vous êtes unique, comme le sont votre parcours, votre expérience et votre façon de voir les choses. Ici, on vous encourage et on vous motive à donner le meilleur de vous-même, et on vous donne les moyens de le faire. Vous travaillerez avec des collègues dynamiques – experts dans leur domaine – qui sont impatients de partager leurs connaissances avec vous. Vous aurez des gestionnaires inspirants qui vous aideront à développer votre potentiel et à atteindre de nouveaux sommets. Chaque jour, vous aurez de nouvelles occasions de rendre la vie de nos Clients plus radieuse – ils sont au cœur de tout ce que nous faisons. Découvrez comment vous pouvez faire une différence dans la vie des gens, des familles, des collectivités – ici et partout dans le monde.
Description de poste:
You must be able to obtain the Canadian Reliability Security Clearance [this requires a minimum of 5 consecutive years of current residency in Canada]. No exceptions please.
Reporting to the Director, Relational Databases, as the Manager, Relational Databases you will play a key technical and team leadership role for the Relational Databases team within Data Management Services (DMS).  You will lead a team of technical database operations staff to manage, operate, renew and support relational database technologies. You will manage the performance management and career development of 6 to 10 direct reports in an Oracle, PostgreSQL (Postgres), and AWS RDS environment.
What will you do? 
Prioritize, organize and manage all activities of a Relational Databases team.   
Plan and coordinate baseline and client project activities.   
Lead delivery of database technology upgrades, patches, fixes 
Provide oversight to production support issues on all technologies and applications supported by the Relational Databases teams.   
Ensure software issues are reported by staff and handled or resolved by suppliers in timely turn around.  
Ensure processes and procedures and set up, maintained and complied by staff, clients and suppliers. 
Build and track service performance metrics and system usage metrics as input to capacity plan and budget planning.  
Establish, manage and reports KPIs, SLAs for all services managed by the team within DMS 
Identifies trends and assess opportunities to improve processes and execution of changes to meet overall schedule of projects 
Proactively identifies and tracks risks and develops mitigation plans to manage risks 
Oversee team's participation in DR exercises, currency programs, audit requirements and ensure that security patches for proper remediation are applied on a timely basis 
Ensure all operational, administrative, and compliance functions are properly executed in accordance with best practices 
Continuously monitor operational processes and escalate issues to leadership as required 
Lead, manage and mentor a team of technology professionals, including objective setting, performance review and career development. 
Partner with the Practice team to attract/recruit/retain the right talent. 
Manages the hiring process, reviewing resumes, coordinating and conducting interviews 
Oversees the performance management and career development of the direct reports.   
   
What experience should you have? 
5+ years progressive technical and database administration (DBA) team management experience within an IT function 
Experience in orchestrating and delivering database implementation and upgrade projects 
Experience with Systems Development Life Cycle and Agile Methodologies 
Demonstrated leadership qualities including strong communication, organizational skills, a positive attitude and the proven ability to negotiate and influence others to obtain desired results 
Proven leadership and management skills to guide a team through change. 
Proven track record of developing talent through formal and informal mentoring 
Proven relationship management skills 
Proven client service skills including desire to exceed client expectations while remaining committed to organizational objectives. 
Proven problem solving skills with ability to tackle complex problems systematically to determine root causes and produce effective solutions. 
Demonstrated ability to make effective and timely decision and sound judgment calls. 
What do you need to succeed? 
Current or recent database operations and DBA team management experience
Extensive technical knowledge and experience of relational database software technologies and infrastructure, specifically Oracle, PostgreSQL (Postgres), AWS RDS and other cloud database services.   
Various operating systems experience across Unix, Linux and Cloud platforms is highly desirable 
Bachelor's degree in Computer Science or equivalent experience 
Excellent interpersonal communication, organization and relationship management skills 
Ability to communicate openly and effectively with staff, management, clients, suppliers and vendors at all levels. 
Ability to adapt and thrive in an environment of pressing deadlines and changing conditions. 
Good decision-making skills and able to respond well in high-pressure situations 
Ability to influence and cultivate credible relationships to affect change 
What's in it for you?
Great Place to Work® Certified in Canada in Financial Services and Insurance – 2023
Great Place to Work® Certified in Canada for Most Trusted Executive Team - 2023
Great Place to Work® Certified in Canada and the US - 2022
Great Place to Work® list for Best Workplaces for #HybridWork – 2022
Great Place to Work® list for Best Workplaces for Professional Development in Canada – 2022
Great Place to Work® list for Best Workplaces in Canada – 2022
Named "Best Places to Work" by Glassdoor – 2021 and 2023
Canada Award for Excellence for Mental Health at Work - 2021
Flexible hybrid work model including in-country (Canada) work-from-home if you prefer. #LI-Hybrid.
Pension, stock and savings programs to help build and enhance your future financial security
Work and professional development that is united by our Purpose: to help Clients and Employees achieve lifetime financial security and live healthier lives
A friendly, collaborative and inclusive culture
Be part of our continuous improvement journey in developing the next greatest digital enterprise experience.
Competitive salary and bonus structure influenced by market range data
A common sense dress code, where you decide how you dress based on your day
The opportunity to move along a variety of career paths with amazing networking potential
L'échelle du salaire de base est pour l'emplacement principal du poste affiché. Elle peut varier selon l'emplacement du candidat sélectionné et d'autres facteurs. En plus du salaire de base, les employés admissibles de la Financière Sun Life participent à différents programmes de rémunération incitative, dont le montant octroyé est discrétionnaire et dépend du rendement de l'employé et de la compagnie. Certains postes de vente participent à des programmes de rémunération incitative basés sur les résultats de vente individuels ou de groupe. 
Depuis toujours, la diversité et l'intégration sont au cœur des valeurs de la Financière Sun Life. Nous croyons qu'un effectif diversifié ayant des points de vue variés et des idées créatives est avantageux pour nos clients, pour les collectivités où nous exerçons nos activités, ainsi que pour nous tous, en tant que collègues. Nous accueillons avec enthousiasme les candidatures de personnes compétentes provenant de tous les horizons.
Les personnes handicapées ayant besoin de mesures d'adaptation pour présenter leur candidature et celles qui doivent consulter les offres d'emploi sur un support de substitution peuvent envoyer leur demande par courriel à l'adresse 'thebrightside@sunlife.com'.
À la Sun Life, nous voulons créer un environnement de travail flexible où nos employés sont outillés pour donner le meilleur d'eux-mêmes. Nous offrons plusieurs options de travail flexibles selon les exigences du poste et les besoins individuels. N'hésitez pas à en discuter pendant le processus de sélection.
Nous remercions tous les candidats de l'intérêt manifesté pour ce poste. Nous ne communiquerons qu'avec les personnes qui auront été retenues pour passer une entrevue.
Échelle salariale:
80,000/80 000 - 130,400/130 400
Catégorie d'emploi:
Services technologiques - TI
Fin de l'affichage:
09/10/2023