Manager, Regina Operations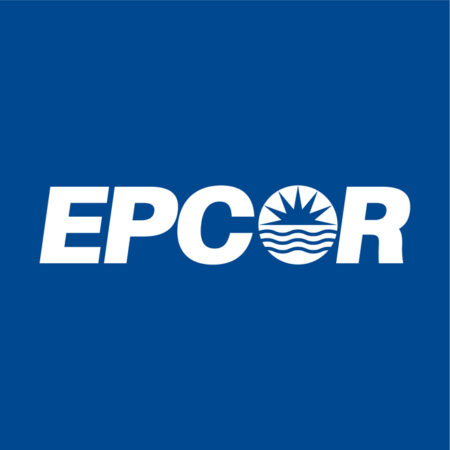 City : Regina
Category : Permanent Full Time
Industry : Utilities
Employer : EPCOR
Highlights of the job
We are hiring for a Full Time Permanent Operations Manager working out of Regina, Saskatchewan.
The Operations Manager is accountable for the operations at the Regina Wastewater Treatment Plant. This includes providing leadership and direction to the operations team while leading the commercial relationship with our partner, the City of Regina and achieving the required outcomes with time spans (longest target completion time) of up to 3 - 12 months.
We are accepting applications from current EPCOR Employees and external applicants at this time.
What you'd be responsible for
Develop

ing

and implement

ing

deliverables within

a three-to-twelve-month time frame based on

Regina and Regional Operations' business plans

.

Ensuring

deliverables of dire

ct report positions are aligned and

integrated.

Identifying

the necessary budget requirements for

operations

.

Creating, developing and managing

a strong team

of

employees.

Ensuring

the delivery of optimal results against performance metrics.

Develop

ing

, implement

ing

and review

ing

operations processes to ensure compliance to policies, standards, re

gulatory requirements and ensuring

mitigation of risks.

Leading a team of highly competent, engaged operations and maintenance employees that focus on safety and supporting their productivity and growth.

Interfacing with clients

and management including adherence to/and execution of existing project agreement as well as deliverables that include performance reporting, client meetings and achieving financial targets.

Adhering to and maintaining all management plans and procedures required for the facility including operations, maintenance, sustaining capital and laboratory.

Ensuring the facilities perform to EPCOR's standards and meeting regulatory and contract obligations in our partnership

with the City of Regina. Engaging

offsite EPCOR support and subject matter experts as needed.

Commercial negotiations and procurement activities including managing subcontracts, contract renewals, and new contracts with external service partners.

Labour relations including managing work and employees in accordance to the existing collective agreement and participating in negotiations of future collective agreements.

Demonstrating

a high performance, high discipline, safe, accountable, focused, innovative and achievement-oriented, easy to do business with manner of working.
What's required to be successful
Completion of Bachelor's degree in Business, Engineering or related di

scipline from a recognized post-

secondary institute

.

10+ years of field experience in client management within an operations, maintenance, consulting or business management background

.

Industry background that includes technical knowledge of the water and wastewater business and/or industrial water processes

.

Possession of a valid Saskatchewan Motor Vehicle Operator's License with 6 or fewer demerits

.

Knowledge of water and wastewater operations, regulatory standards/guidelines, and safety/workplace health requirements

.

Experience in the preparation of proposals, business plans, and contracts is an asset.

Budgetary management and administration

.
Other important facts about this job
Jurisdiction: MGMT
Hours of work: 40 hours per week
Application deadline: June 6, 2023
Internal EPCOR Employees please ensure that you are using your "@epcor.com" email address.
Learn more about Working at EPCOR!
Follow us on LinkedIn, Twitter, Glassdoor or Facebook!
#LI-TA8
Please note the following information:
A requirement of working for EPCOR is that you are at least 18 years of age, successfully attained a high school diploma (GED, or equivalent level of secondary education) and legally entitled to work in Canada. (A copy of a valid work permit may be required.)

If you are considered for the position, clearance on all applicable background checks (which may include criminal, identity, educational, and/or credit) and professional reference checks is required. Some EPCOR positions require an enhanced level of background assessment, which is dictated by law. These positions require advanced criminal record checks that must also be conducted from time to time after commencement of employment.

A technical/practical assessment may be administered during the selection process and this exercise will be used as a part of the selection criterion.

To meet the physical demands required of some positions, candidates must be in good physical condition and willing to work in all weather conditions. Clearance on pre-placement medical and drug and alcohol testing may be required.