Manager, Records Special Projects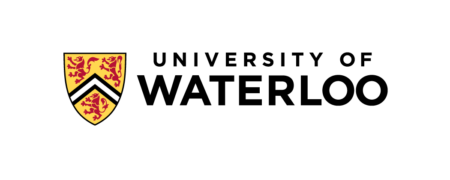 City : Waterloo, ON
Category : Permanent
Industry : Education
Employer : University of Waterloo
Overview:
The Manager, Records Special Projects coordinates activities related to the academic integrity of student records. The incumbent is an expert source of knowledge related to academic policy and procedures, and ensures processes are carried out in an efficient, effective and service focused manner.
The Manager, Records Special Projects ensures that communications to students, staff and faculty are appropriate and accurate. The incumbent identifies opportunities to improve operational activities and processes within the records team to maximize accuracy and efficiency in maintaining student records. The incumbent focuses on continuous improvement, process stabilization and stakeholder management.
This role has a high impact on the student and stakeholder experience, as the records team works closely with faculties and other campus stakeholders. Maintaining relationships, problem solving student cases, and developing best practices in records management will ensure all activities maximize efficiency of the process and service provided. The Manager, Records Special Projects focuses on strategic aspects of the portfolio, allowing the Records Supervisors to manage the day-to-day tasks. The incumbent will act as a strategic resource to faculty and campus stakeholders in activities such as Policy 70 petitions, international student support, convocation, and other priorities.
The Manager, Records Special Projects will identify opportunities for value-added collaboration and partnerships on behalf of the Registrar's Office with the goal of creating a campus culture where students, faculty and staff are supporting student success through efficient and effective maintenance of student records that supports students through their undergraduate degree from matriculation to post-degree studies.
Responsibilities:
Managing student records' policies
In consultation with the Assistant Registrar, Records Operations, the Manager, Records Special Projects will assist with planning, analysis, scheduling and direction of records activities to support current University of Waterloo students and alumni in a manner that is student focused, fair and transparent, while guarding the privacy and integrity of the students' records
The Manager, Records Special Projects lends expertise in key processes to provide strategic support to faculty and administrative support unit partners. Areas of focus include:  Policy 70 petitions, international student process support, convocation, Co-operative Education process support, and aiding in escalating and advocation for support with student financial services issues
The Manager, Records Special Projects acts as a resource to the Records Supervisors to interpret academic policies as they relate to student records. They will act as a backup for the Assistant Registrar, as needed
Overseeing office procedures and processes related to students' records
The Manager, Records Special Projects actively seeks out areas for improvement of departmental processes and works in collaboration with the Assistant Registrar and the Registrar's Office systems team and other partners within the Registrar's Office to implement enhancements and streamline processes and procedures
The Manager, Records Special Projects will create and assist with creation and implementation of a master calendar of records activities in collaboration with Registrar's Office and faculty partners  
Resource for students, faculty, staff for escalated student issues
The Manager, Records Special Projects will handle questions or concerns escalated by students or faculty advisors regarding academic records. This role is supplementary or complementary to that provided by Faculty and Departmental officers in assisting students with the complexities of the academic process. They need to act as an advocate for students while maintaining the academic integrity of the University
In consultation with the Assistant Registrar, the Manager, Records Special Projects reviews processes performed by the Records team and/or Faculty advisors, identifying and implementing opportunities for improvement, and developing best practices for the application of policy
Escalated issues must be dealt with promptly and effectively
Documentation, Training and Management
Directly manage the Records Coordinator, Special Projects, who contributes to student academic record management and special projects
Leads hiring, developing and retaining direct reports, setting goals and expectations
The Manager, Records Special Projects will work with the Assistant Registrar and the Records team to ensure all process documentation is created, complete, and updated regularly
The Manager, Records Special Projects will work with the Records team to identify, implement, and document process changes that contribute to consistent practices across all faculties
The Manager, Records Special Projects will work with the Records Supervisors to create a comprehensive training plan for new and existing staff to be used when onboarding new staff or retraining staff when processes change
Acts as Registrar's Office Representative
The Manager, Records Special Projects may be asked to represent the Registrar's Office on strategic projects, faculty committees or cross-functional groups that require input and direction about how decisions will affect the student academic record
Qualifications:
University degree and/or equivalent experience
3-5 years' experience in records management role, preferably in post-secondary environment
2 year's minimum experience with leading teams and overseeing the work of staff
Experience interpreting undergraduate student academic records required
Demonstrated ability to work collaboratively, build consensus, maintain confidentiality, ensure sensitivity to the needs and interests of a variety of stakeholders, and support the functioning of a diverse team both within an individual department and across a larger institution
Previous customer service experience required
Robust process knowledge preferred
Excellent interpersonal skills, tact, judgement, and diplomacy essential
Comprehensive knowledge of undergraduate academic policies and procedures
Demonstrated oral and written communication skills
Demonstrated interpersonal, organizational, and customer service abilities
Demonstrated knowledge of student information systems and Microsoft Office Suite
Adaptable to the evolution of work caused by continuous systems development
Demonstrated ability to manage multiple projects involving shifting deadlines and priorities
Proven analytical skills, intuitive thinking, and problem-solving skills
Demonstrated project initiative and leadership to support a continuous improvement culture
Equity Statement:
The University of Waterloo acknowledges that much of our work takes place on the traditional territory of the Neutral, Anishinaabeg and Haudenosaunee peoples. Our main campus is situated on the Haldimand Tract, the land granted to the Six Nations that includes six miles on each side of the Grand River. Our active work toward reconciliation takes place across our campuses through research, learning, teaching, and community building, and is co-ordinated within our Office of Indigenous Relations.
The University values the diverse and intersectional identities of its students, faculty, and staff. The University regards equity and diversity as an integral part of academic excellence and is committed to accessibility for all employees. The University of Waterloo seeks applicants who embrace our values of equity, anti-racism and inclusion.  As such, we encourage applications from candidates who have been historically disadvantaged and marginalized, including applicants who identify as First Nations, Métis and/or Inuk (Inuit), Black, racialized, a person with a disability, women and/or 2SLGBTQ+.
All qualified candidates are encouraged to apply; however, Canadians and permanent residents will be given priority.
The University of Waterloo is committed to accessibility for persons with disabilities. If you have any application, interview, or workplace accommodation requests, please contact Human Resources at hrhelp@uwaterloo.ca  or 519-888-4567, ext. 45935.