Manager, Real Estate Division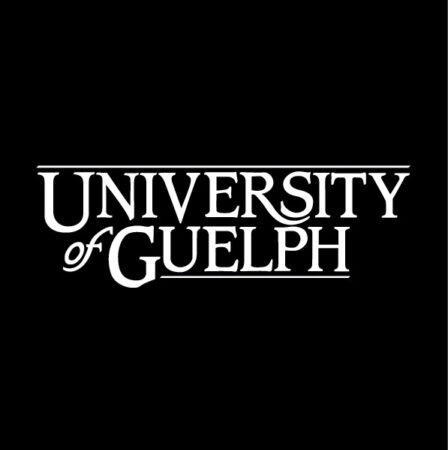 City : Guelph
Category : Other
Industry : Education and Research
Employer : University of Guelph
Printer-friendly version
PDF version
Forbes includes U of G Among Canada's Best Employers
Professional and Managerial Group
Manager
Real Estate Division
Hiring #: 2022-0719
Please read the Application Instructions before applying
Reporting to the Director, Real Estate Division, the Manager represents the Real Estate Division and provides critical leadership of key activities that advance the strategic initiatives within the portfolio. The Manager will be joining a progressive, entrepreneurial real estate team that supports the larger University of Guelph academic mission through its dynamic real estate portfolio. The Manager will be responsible for a wide range of projects and strategies touching all parts of the real estate cycle including investments, development, leasing, marketing, property management, and research, and a range of asset classes including residential, student housing, office, life sciences, retail and agricultural land.
Manager Duties and Responsibilities
Leasing, Property Management and Marketing:
Lead the development and implementation of new property management guidelines using industry best practices as a guideline; once established these guidelines will be used in existing and new properties.

Lead discussions with brokers to solicit market real estate knowledge to be used to secure new tenants, investment opportunities, partnerships, and future real estate development

Underwrite and execute lease deals to achieve

budgeted revenue and occupancy goals

Develop a comprehensive marketing strategy for the real estate portfolio that includes revised online brand presence (website and social media), asset-based presence (signage, branding colours and materials, tenant level events); once approved manage and implement the marketing strategy across the real estate division

Assist with the analysis and implementation of a new accounting and lease tracking software
Investment & Development
Assist with the development of a masterplan that covers the University's real estate holdings including asset class focus, strategy, timelines, and phasing

Put forward and lead new development and investment ideas that cover a range of asset classes including but not limited to student residential, office, life sciences, mixed use, retail, and agricultural land

 

Lead the full lifecycle of development, including planning, underwriting, and coordination with third party users and consultants including city staff, planners, architects, and engineers

Lead the full lifecycle of investment opportunities including identification of potential opportunities, underwriting, recommendations, and due diligence

Manage development underwriting to ensure projects stay on time and on budget

Help with the implementation of new investment and development underwriting guidelines and models; lead the underwriting process for both developments and investment
Strategy & Planning
Assist in the creation of portfolio level returns analysis that track the current returns and adjusts where necessary as the portfolio becomes more complex

Assist with the creation of a real estate partnership strategy that will help lead the University into its next phase of partnerships with third party real estate developers and investors

Develop a clear understanding of the role the University plays within the broader community landscape to leverage the land holdings for future value creation while also creating design focused, community-driven developments

Complete budget planning and forecasting for the real estate group

Prepare financial updates for the Director and other key stakeholders

Develop and maintain strong relationships with internal and external stakeholders.
To succeed in this role, you have/are:
An undergraduate degree in real estate, finance, commerce, urban planning or related program a minimum of seven (7) years of related experience

Experience in the areas of leasing, asset management, development, and investments

Established relationships within the commercial real estate and academic community

Demonstrated ability to build and manage networks and relationships with internal and external stakeholders

Ability to work independently or in a team environment and to interact effectively with other staff, senior level administrators, and students

Strong analytical, conceptual, and problem-solving skills 

Highly effective communication and interpersonal skills 

Strong financial acumen and ability to underwrite and understand multiple types of real estate deal structures including but not limited to leasing, investments, and development

Ability to create complex financial models within excel

Advanced knowledge of Microsoft suite of products (Word, Power Point and Outlook, and of Excel)
Position Number         303-012
Classification               P06
Professional/Managerial Salary Bands
At the University of Guelph, fostering a culture of inclusion is an institutional imperative. The University invites and encourages applications from all qualified individuals, including from groups that are traditionally underrepresented in employment, who may contribute to further diversification of our Institution.
Posting Date: 2022 11 24
Closing Date: 2022 12 07