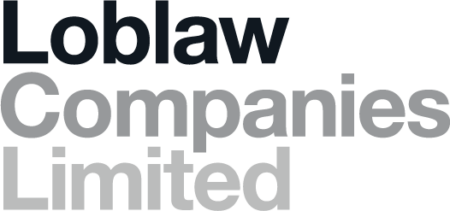 City : Brampton, Ontario
Category : Full time
Industry : Product Development
Employer : Shoppers Drug Mart®
Referred applicants should not apply directly to this role.
All referred applicants must first be submitted through Workday by a current Loblaw Colleague.
Come make your difference in communities across Canada, where authenticity, trust and making connections is valued – as we shape the future of Canadian retail, together. Our unique position as one of the country's largest employers, coupled with our commitment to positively impact the lives of all Canadians, provides our colleagues a range of opportunities and experiences to help Canadians Live Life Well®.

At Loblaw Companies Limited, we succeed through collaboration and commitment and set a high bar for ourselves and those around us. Whether you are just starting your career, re-entering the workforce, or looking for a new job, this is where you belong. 
At Loblaw, we help millions of Canadians get through their best days, worst days, celebration days, and every day. Through our innovation and quality products, we're here for our friends, neighbors, family members and colleagues.
We succeed through collaboration and commitment and set a high bar for ourselves and those around us.
We're looking for adaptable people who are thrilled to join us in our goal of helping Canadians Live Life Well®. Whether you are just starting your career, re-entering the workforce, or looking for a new job, this is where you belong. We promote leaders at every level and support our people to follow their passion.
The successful candidate will lead a control brand portfolio, leverage customer insights and industry trends to develop drive first to market innovation, and with strong market knowledge drive growth in our base innovation. Reporting to the Senior Director, Loblaw Brands, the incumbent will ensure health of the base program by ensuring delivery of all maintenance projects.
What You'll Do:
Develop strong working relationships with key stakeholders including Category Management, Supply Chain, Control Brand Sourcing teams, and Marketing to ensure effective collaboration and execution of CB strategies and plans

Acquire knowledge and insights of corporate strategy, consumer insights and economic outlook to develop the CB portfolio strategy for new products

Develop strategic rationale and business cases for new product development including financial feasibility and negotiations, supplier selection, product and packaging features, sales projections, pricing recommendations, marketing, merchandising and promotions

Develop strategy for  new product categories including merchandising, packaging, pricing, promotions and marketing to ensure continued growth and maximize sales potential which will be managed by the divisional category teams

Utilize financial and management information systems to compile, analyze and monitor sales results and recommend corrective actions / identify opportunities for newly launched products

Develop and maintain good working relationships with manufacturers to ensure proper execution of product launches and optimum service levels are being met

Responsible for end-to-end project management (ie. owner of team collaboration to ensure strategies are met and projects are delivered on time and meet stated objectives for both base maintenance and new products)

Arrange and participate in department meetings to develop strategies, troubleshoot and actively pursue innovative items, ingredients and packaging ideas

Coaching and talent development for Assistant Product Manager direct report

Chair design kick-off meetings to ensure team understanding of the project strategy

Lead forward looking innovation conversations with our vendors and chair project kick-off meetings ensuring clear understanding of critical milestones
What You'll Need:
Minimum 5-7 years' of product management/merchandising or equivalent experience

University degree required in Management, Marketing or Related field

Project Management Certification and/or MBA an asset

Strong leadership and managerial skills including project management

Strong presentation and analytical skills with the ability to provide recommendations and build plans from key analytics

Advanced level of initiative and judgment in order to organize and prioritize tasks, workload and projects

Advanced understanding of marketing and merchandising practices and procedures

Ability to build strong collaborative working relationships with cross functional teams

Specialized interpersonal and decision making skills with the ability to resolve situations with colleagues where there may be some level of conflict, stress or uncertainty

Advanced computer skills with the ability to produce effective reports, documents, spreadsheets and presentations
Our commitment to Sustainability and Social Impact is an essential part of the way we do business, and we focus our attention on areas where we can have the greatest impact. Our approach to sustainability and social impact is based on three pillars – Environment, Sourcing and Community – and we are constantly looking for ways to demonstrate leadership in these important areas. Our CORE Values – Care, Ownership, Respect and Excellence – guide all our decision-making and come to life through our Blue Culture. We offer our colleagues progressive careers, comprehensive training, flexibility, and other competitive benefits – these are some of the many reasons why we are one of Canada's Top Employers, Canada's Best Diversity Employers, Canada's Greenest Employers & Canada's Top Employers for Young People.
If you are unsure whether your experience matches every requirement above, we encourage you to apply anyway. We are looking for varied perspectives which include diverse experiences that we can add to our team.

We have a long-standing focus on diversity, equity and inclusion because we know it will make our company a better place to work and shop. We are committed to creating accessible environments for our colleagues, candidates and customers. Requests for accommodation due to a disability (which may be visible or invisible, temporary or permanent) can be made at any stage of application and employment. We encourage candidates to make their accommodation needs known so that we can provide equitable opportunities.  
 
Please Note:
Candidates who are 18 years or older are required to complete a criminal background check. Details will be provided through the application process.