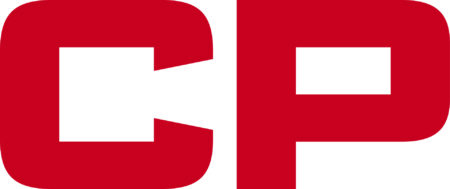 City : Calgary, AB, CA
Category : Other
Industry : Transportation
Employer : Canadian Pacific
Canadian Pacific (CP) and Kansas City Southern (KCS) are now CPKC. As the only truly North American railway, we are making big moves! Drawing on our strong foundations and heritage, CPKC moves essential goods across our 20,000-mile network to support economic growth throughout Canada, the U.S. and Mexico. Be a part of history as we connect a continent and create exciting career opportunities across our new transnational network. Visit cpkcr.com to learn about the CPKC advantage, our purpose and culture.
PURPOSE OF THE POSITION:
CPKC's defined benefit and defined contribution pension plans provide important financial security for employees and beneficiaries, which is a key factor in attracting and retaining talented railroaders at CPKC. The Canadian defined benefit plan, the company's largest pension plan, has $13 billion of different types of investments in various markets around the world. The Pension Assets team provides important oversight for the company's pension assets, ensuring that the pension plans remain well-funded and protecting the long-term financial wellness of the company and plan beneficiaries.
As the Manager Pension Assets you are responsible for overseeing the pension investments for the company's pension plans, including investment strategy, implementation, operations, accounting and reporting. This provides exciting opportunities to learn about investment management, custody banking, cash management, performance monitoring, pension accounting, and internal/SOX controls.
POSITION ACCOUNTABILITIES:
The Manager/Advisor Pension Assets position is an exciting opportunity to play a leading role in the development and implementation of investment strategies in addition to making important contributions in a number of other areas. The role also offers the opportunity to build and maintain strategic relationships with a wide range of internal and external stakeholders.
This position will lead or make significant contributions in some or all of the following areas:
Develop investment strategies by performing research, preparing detailed analyses and creating and delivering presentation materials to support recommendations to senior management

Focus is on the plan's public equity and fixed income portfolios with an emphasis on liability driven investment

Implement the approved investment strategies by leading investment manager searches, conducting due diligence on prospective investments, negotiating investment agreements and completing portfolio transitions

Opportunity to co-lead a large, complex multi-asset class transition to be conducted over the next several months including reporting to management and board committees

Monitor investment performance and oversee the preparation of performance reports;

Assist with managing pension asset operations, including forecasting cash flows and approving transactions such as cash transfers, expense payments, capital calls, and FX transactions

Lead year-end reporting for the company's financials, and annual fund financial statements, including gaining external auditors' approval

Support administration of CPKC's pension fund assets in compliance with investment policies

Support the preparation of internal controls and SOX controls to support a robust control framework
POSITION REQUIREMENTS:
Undergraduate degree in Commerce, Finance, Economics, or other relevant field

A minimum of 5 years of relevant work experience

Advanced knowledge of investment concepts with specific knowledge of pension investment and operations preferred

Working knowledge of corporate finance, treasury, and  accounting

CFA designation preferred

Solid understanding of pension governance and Canadian regulatory processes preferred;

Leadership skills including coaching, motivating, communication, team building, implementing change and improvement

Excellent analytical, financial modelling, and problem-solving skills with strong attention to detail

Critical thinking needed to identify creative solutions to highly technical, unique and nuanced problems

Strong organizational, time management, communication and presentation skills

Ability to work effectively with a wide range of external and internal stakeholders including senior management

Self-motivated individual who can take initiative to drive change and work independently with limited oversight
WHAT CPKC HAS TO OFFER:
Flexible and competitive benefits package

Competitive company pension plan

Employee Share Purchase Plan

Performance Incentive Program

Annual Fitness Subsidy

Part-time Studies Program

Flexible Work Environment
ADDITIONAL INFORMATION:
As an employer with North American presence, the possibility does exist that the location of your position may be changed based on organizational requirements.
Background Investigation:
The successful candidate will need to successfully complete the following clearances:        
Criminal history check

Reference check

Education verification
Management Conductor Program:
Becoming a qualified conductor or locomotive engineer is the single best way for a management employee to learn the business at CPKC. You may be required to obtain a certification or to maintain your current certification/qualification as a conductor or locomotive engineer.
CPKC is an employment equity employer committed to the principles of employment equity and inclusion. We encourage all qualified candidates to apply including women, Black, Indigenous, People of Colour (BIPOC), members of the LGBTQ+ community, and people with disabilities. Accommodations for the job application process can be provided, as appropriate, upon request. All applicant information will be managed in accordance with the federal Personal Information Protection and Electronic Documents Act (PIPEDA)". 
Req ID: 100961

Department: Finance & Accounting

Job Type: Full-Time

Position Type: Non-Union

Location: Calgary, Alberta

Country: Canada

% of Travel: 0-10%

# of Positions: 1

Job Grade: 3

Job Available to: Internal & External
#LI-MC1
#LI-HYBRID