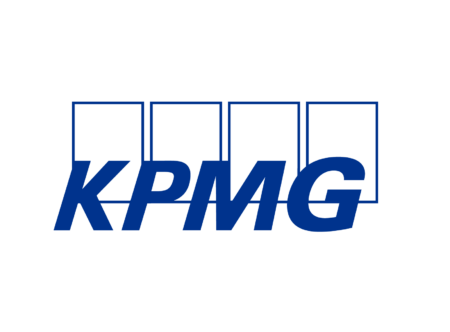 City : Toronto
Category : Advisory
Industry : Finance
Employer : KPMG
Overview
At KPMG, you'll join a team of diverse and dedicated problem solvers, connected by a common cause: turning insight into opportunity for clients and communities around the world.
The opportunity:
KPMG's Technology Consulting Advisory Practice strives to deliver business benefits from a broad range of technologies, helping our clients develop high-performing IT functions and leverage investments in current systems to deliver significant business value.
We help clients define their Information Management / IT / Digital strategy and assist them through the entire technology and digital transformational journey, in order for them to become a digitally connected enterprise. We help CIOs make their function future-ready.
Our skills in IT strategy and systems implementation help clients execute their transformation strategies with the technology best suited to their business, data and information requirements.
Our Technology Consulting Advisory Practice are seeking a dynamic Manager for our NetSuite team nationally. We are looking for talented professionals like you, with a proven record for motivating teams and delivering exceptional, meaningful client service.
What you will do
As a Manager in our NetSuite practice, you'll be learning from some of the best in the industry and growing your personal skillset by:
Managing the delivery of various projects ensuring on-time, on-budget delivery of quality work that meets client requirements and expectations

Serving as Functional Lead/Co-Lead for key modules on NetSuite implementation projects.

Facilitating client workshops to understand business requirements and gather, review validate, and document functional requirements in a conference room pilot setting.

Implement and deploy NetSuite solutions accommodating unique industry, business, and management processes, regulatory requirements, and other business requirements

Completing business analysis and system configuration deliverables for NetSuite implementation projects.

Analyzing gaps in functional requirements to system capabilities to propose technology solutions and appropriate workarounds.

Contributing to testing efforts including the preparation of test scenarios and test scripts and validations of test results across testing cycles.

Assisting in the end-to-end business process testing of new NetSuite solutions.

Contributing to data conversion and integration activities associated with NetSuite deployments.

Working with senior KPMG leaders to understand, enhance and integrate service offerings across the Operations.

Supporting client pursuits business development efforts including preparing proposals and leading presentations to senior executives.

Taking accountability for client deliverables by leading engagements and teams to successful outcomes with a focus on supporting your team, client needs and generating value.

Building your technical and analytical expertise by delivering high quality results on time and proactively identifying and resolving project issues.

Performing technical hands-on activities as required including debugging system issues/errors.

Providing production cutover/transition support and production support assistance.

Building long-term business relationships with front-line and more senior personnel through engagements and networking in professional organizations.
What you bring to the role
Post-secondary education in Business, Commerce, Computer Science, Information Technology, or a related field with a post graduate degree.

Professional designation in Finance/Accounting or Supply Chain Management is desirable.

8+ years of relevant consulting or industry experience.

Minimum four end to end NetSuite ERP implementations.

Hands-on functional NetSuite ERP implementation experience.

Full life cycle NetSuite implementation experience including Design, Build, Test, Deploy, Support phases

Certified NetSuite Professional (NetSuite Administrator / Suite Foundation / ERP Consultant / SuiteCloud Developer Certification) is desirable.

Strong business process focus with ability to recommend and drive future state financial processes within NetSuite as well as client's overall ecosystem.

Strong relationship management skills and a passion for client satisfaction and delivery excellence

Superior communication skills, both written and verbal, including the ability to communicate with client stakeholders, work closely in a collaborative team environment, and lead teams and project deliverables.

Experience working in a client facing role with both technical and functional stakeholders.
Keys to your success:
KPMG individuals Deliver Impact | Seek Growth | Inspire Trust and understand that a diverse workforce enables us to deepen relationships and strengthen our business.
Providing you with the support you need to be at your best
For more information about KPMG in Canada's Benefits and well-being, click here.
Our Values, The KPMG Way
Integrity, we do what is right | Excellence, we never stop learning and improving | Courage, we think and act boldly | Together, we respect each other and draw strength from our differences | For Better, we do what matters
KPMG in Canada is a proud equal opportunities employer and we are committed to creating a respectful, inclusive and barrier-free workplace that allows all of our people to reach their full potential. A diverse workforce is key to our success and we believe in bringing your whole self to work. We welcome all qualified candidates to apply and hope you will choose KPMG in Canada as your employer of choice. For more information about Inclusion, Diversity & Equity in Recruitment, please click here.
If you have a question about accessible employment at KPMG, or to begin a confidential conversation about your individual accessibility or accommodation needs through the recruitment process, we encourage you to visit our accessibility page.