Manager, Optimization & Governance (Hybrid)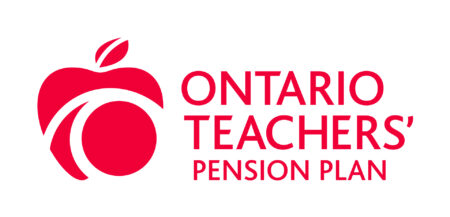 City : Toronto, Canada
Category : Enterprise Operations
Industry : Financial Services
Employer : Ontario Teachers' Pension Plan - OTPP
The opportunity
The Manager, Optimization & Governance is accountable for design, development, and maintenance of oversight capabilities within Solution and Quality Engineering (SQE) across Ontario Teachers' Pension Plan (OTPP) - this includes the mandate to optimize processes and capabilities to increase the efficiency and cost effectiveness of our delivery.
Through the Manager's leadership and oversight of contingent labour, application development and testing services are provided in an efficient manner - balancing near term results, longer term efficiencies, risk, and cost. This position has leadership responsibilities and contributes to strategic planning.
With an overall enterprise view, this role is critical in ensuring teams are enabled to make evidence-based decisions. This is accomplished by leading in the design of key metrics, interpreting the resulting data to identify continuous improvement opportunities, and defining standardized approaches to realize value across the entire SQE organization.
You'll have the opportunity to work remotely and come into the office for weekly team collaboration.  Our Flexible Travel Program gives you the option to work abroad for a month in another region/country.  The choice is yours!
Who you'll work with
Reports to Director, Solution & Quality Engineering

Provides leadership, coaching, feedback, and mentoring to Analysts and Vendor Engagement Managers within the Optimization & Governance team

Collaborates and interacts with other SQE Teams, as well as Product and Support Teams

Communicates with various levels throughout the organization - this is not limited to technical staff but will also include Business Partners and Product Leads
What you'll do
Leads and drives change that enables SQE teams adopt innovation and continuous improvement as part of their regular day-to-day behaviours.  Leverages continuous improvement initiatives to create additional value for cross departmental benefits.  Proactively monitors performance trends and assist with the identification of improvements, in ensuring smooth and consistent customer and business partner delivery.

Responsible for vendor governance across the SQE organization - ensuring alignment with agreed upon delivery commitments.  Develops and sustains long-standing relationships with new and existing company-approved vendors.  Actively engages for feedback to evaluate vendor resource performance to determine the appropriate skills and capabilities are in place to undertake their responsibilities.  Key contributor in selection of external service providers to meet our organizational needs - including assessment of new providers to meet our budgetary and skillset needs.

Enablement of cost transparency of Services to assist with strategic decision making and for proper product ownership value assessments.  This position oversees the management of the cost centre budgets related to both direct contingent labour related costs, consulting and third party fees, and project budgets.

Ensures that various perspectives are presented and highlighted across the SQE organization; ensuring that agreed upon actions are implemented to completion with appropriate tracking for validation.  Represents the SQE organization at various forums such as with audit and other internal controls to ensure a standardized approach is adopted. 

Operates at a leadership level with respect to team communications, initiative ownership, vendor and professional services relationship management, recruiting, and talent management.  Contributes to strategy, decision making, objective and direction setting.  Work in both direct and matrix settings - exercising sound judgment, project management and problem-solving skills.
What you'll need
Bachelor's Degree in Business Studies, IT, Finance, or relevant experience

Minimum of 7 years of experience in the Information Technology industry

Ability to create and maintain a leadership presence within the division by influencing and championing successful change, including new ways of doing business and challenging existing business processes.  Excellent ability to negotiate, influence and make recommendations, with the ability to facilitate collaborative discussions and drive to a common approach to meeting our goals.  Strong ability to influence decision makers to motivate action to implement new approaches and process improvements.

Exceptional verbal and written communication skills are required. This includes coaching, mentoring, presentation, conflict resolution, negotiation, and expectation management skills.

Ability to break down strategic problems, analyzing data and information to provide insights and recommendations.  Creative and diligent both in sourcing new ideas and addressing various challenges in their advancement.

Good understanding of common business/IT processes or practices like ITSM and Agile, with previous experience in improving existing procedures to realize benefits for the organization.  Extensive knowledge and experience with different aspects of the life cycle of a project - including task definition and assignment, communication, managing team dynamics, scheduling, monitoring, and motivation.
#LI-OTPP, #LI-INITIALS, #LI-Hybrid (as applicable)
What we're offering
Pay-for-performance environment that offers competitive salary and incentive

Numerous opportunities for professional growth and development

Comprehensive employer paid benefits coverage

Retirement income through a defined benefit pension plan

The opportunity to invest back into the fund through our Deferred Incentive Program

A flexible/hybrid work environment combining in office collaboration and remote working

Competitive time off

Our Flexible Travel Program gives you the option to work abroad in another region/country for up to a month each year

Employee discount programs including Edvantage and Perkopolis

Degreed: a digital platform that helps you quickly and easily discover, share, and track various learning resources — from courses to videos to articles and more
At Ontario Teachers', diversity is one of our core strengths. We take pride in ensuring that the people we hire and the culture we create, reflect and embrace diversity of thought, background and experience. Through our Diversity, Equity and Inclusion strategy and our Employee Resource Groups (ERGs), we celebrate diversity and foster inclusion through events for colleagues to connect for professional development, networking & mentoring.  We are building an inclusive and equitable workplace where our talent is respected, accepted and empowered to be themselves.  To learn more about our commitment to Diversity, Equity and Inclusion, check out Life at Teachers'.
How to apply
Are you ready to pursue new challenges and take your career to the next level? Apply today! You may be invited to complete a pre-recorded digital interview as part of your application.
Accommodations are available upon request (peopleandculture@otpp.com) for candidates with a disability taking part in the recruitment process and once hired.
Candidates must be legally entitled to work in the country where this role is located.
The privacy of your personal information is important to us. Please visit our Privacy Centre to learn how we handle your personal information.
Functional Areas:
Information Technology
5101