Manager Operations Accounting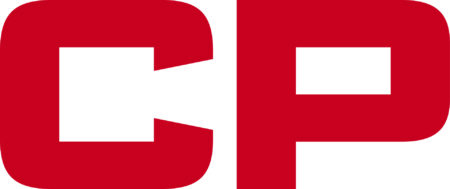 City : Calgary, AB, CA, T2C 4X9
Category : Other
Industry : Transportation
Employer : Canadian Pacific
Canadian Pacific (CP) and Kansas City Southern (KCS) are now CPKC. As the only truly North American railway, we are making big moves! Drawing on our strong foundations and heritage, CPKC moves essential goods across our 20,000-mile network to support economic growth throughout Canada, the U.S. and Mexico. Be a part of history as we connect a continent and create exciting career opportunities across our new transnational network. Visit cpkcr.com to learn about the CPKC advantage, our purpose and culture.
PURPOSE OF THE POSITION:
The operations accounting team oversees CPKC's operational financial results. The Manager, Operations Accounting will lead a team to provide financial insights to operations business leaders, partner with them to continually improve the company's financial performance, and influence decisions. The successful candidate owns all aspects of operations accounting from ensuring completeness and accuracy through the collection processes, identifying the analytics potential, and analyzing financial and operations data to provide actionable insight. You will work closely with business leaders, the Financial Planning & Analysis team, and corporate functional teams to proactively identify pending trends and value realization opportunities.
POSITION ACCOUNTABILITIES:
Own the review and control processes related to accounting for operational expenses, including month end closing journal entries and reporting ensuring accuracy and timeliness

Analyze monthly results to prior year and budget to provide insight to operations and finance leadership on financial performance, working to provide insight into potential opportunities

Identify and lead cross functional teams to recommend specific improvement opportunities in financial data generation processes and operations metrics to continuously reflect operations strategies

Coach and mentor, a team of finance professionals to build a growth-oriented culture and develop future leaders

Review compliances to quarterly internal control requirement (e.g., SOX signoff)

Be a positive force for change by partnering with the operations teams to continually improve the company's financial performance and data capture processes
POSITION REQUIREMENTS:
Bachelor's degree in commerce, Accounting, Finance, Economics, Mathematics, or other relevant fields with strong quantitative analysis

Accounting designation (CPA)

5+ years post designation experience, preferably with an operations accounting focus

Proven technical and analytical skills with the ability to think creatively to identify trends and insights through different lens

Solid knowledge with systems (SAP FI, MM, PM, BW, BPC) and advanced skills with Microsoft Excel

Demonstrated history to develop growth-mindsets and curiosity to probe, discover, and solve problems through coaching and mentoring

Supervisory experience is required

Proven record of communicating (written and oral) and storytelling to senior executives

Experienced relationship builder and ability to deliver results through influence in a collaborative team environment

System implementation and process/reporting integration experience (preferred)
ADDITIONAL INFORMATION:
As an employer with North American presence, the possibility does exist that the location of your position may be changed based on organizational requirements.
Background Investigation:
The successful candidate will need to successfully complete the following clearances:       
Criminal history check

Reference check
Management Conductor Program:
Becoming a qualified conductor or locomotive engineer is the single best way for a management employee to learn the business at CPKC. You may be required to obtain a certification or to maintain your current certification/qualification as a conductor or locomotive engineer.
CPKC is an employment equity employer committed to the principles of employment equity and inclusion. We encourage all qualified candidates to apply including women, Black, Indigenous, People of Colour (BIPOC), members of the LGBTQ+ community, and people with disabilities. Accommodations for the job application process can be provided, as appropriate, upon request. All applicant information will be managed in accordance with the federal Personal Information Protection and Electronic Documents Act (PIPEDA). 
Req ID: 101588

Department: Finance & Accounting

Job Type: Full-Time

Position Type: Non-Union

Location: Calgary, Alberta

Country: Canada

% of Travel: 0-10%

# of Positions: 1

Job Grade: 3

Job Available to: Internal & External
#LI-EF +1