Manager, Ontario Veterinary Services & Quality Assurance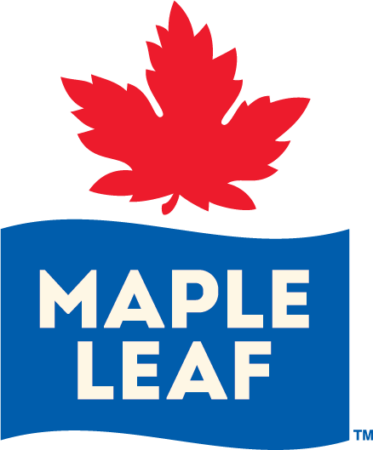 City : Hanover
Category : Other
Industry : Food/Packaging
Employer : Maple Leaf Foods
 The Opportunity:
As Veterinary Services & FSQA Manager, the incumbent will provide veterinary services, quality assurance, technical support and leadership to all aspects of live operations and industry. This is done through managing the quality assurance, lab, animal health and welfare, and industry teams. 
Any MLF team member interested in being considered for this role are encouraged to apply online by September 6, 2023. Applications received beyond that date are not guaranteed consideration.
Snapshot of a Day-in-the-Life:
Provide technical services and direction for poultry health and quality assurance programs. Included are: preventative medicine, diagnostic procedures, vaccination program, animal welfare and auditing programs, antibiotic strategies, laboratory operations, ISO and HACCP protocols, and food safety enhancement programs
 Provide leadership and direction for bird husbandry
Provide direction for hatchability and incubation problems
Provide technical direction for chick health and quality with respect to:

Good maternal antibody protection
Free of contamination (Bacteria/Mold)
Maximizing livability
Growing programs with producers

Technical support for specialized programs i.e. RWA, Feed Programs, Genetics, Disease Prevention Protocols and Pathogen Reduction Programs
Leadership in developing on farm protocols to support trials of products for mitigation of pathogens. Analysis of trial results to effectively develop tool kit
Technical leadership on bio-security programs and FAD response
Assist in the development of the required nutritional feed programs
Provide technical counsel and assistance to the ON Maple Leaf Live Ops facilities
Provide technical training as required throughout the organization
Support MLF initiatives including animal welfare, antimicrobial use, and food safety
Support Maple Leaf FSQA team on food safety initiatives affecting live operations
Provide oversight to third party veterinary services serving Ontario producers
Provide customer service support: Chick Customer Complaint Process, field visits, post-mortem services, as required
Responsible for the direction of Laboratory Services in Hanover
Technical input and leadership at various industry committees such as Ontario Hatchery Association, Ontario Broiler Hatching Egg & Chick Commission, Veterinary Drug Directorate, Ontario Association of Poultry Veterinarians, Poultry Industry Council, IBH Working Group, and Poultry Operations Technical Committee (CPEPC)
Manage Quality Assurance, HACCP and Veterinary requirements at ON locations
Provide a Maple Leaf voice on industry issues from a technical aspect
Our Quality Assurance and Veterinary Programs are leading the industry in: Improving hatchability, Quality results, Breeder performance, Troubleshooting protocols
Develop and implement proactive food safety programs to influence industry overall
Provide a proactive approach to antibiotic use, preventing antibiotic resistance
Support programs marketing initiatives such as Raised without Antibiotic, genetics initiatives, bird health, feed programs, and other new initiatives
What You'll Bring:
Doctor of Veterinary Medicine; eligible for licensure in the appropriate province
Poultry experience and/or specialization, ACPV status
Supervisory experience
Laboratory experience
Good working knowledge of hatchery, farm management, ISO, and HACCP
Ability to work effectively with CFIA and Veterinary Drug Directorate regulators
Cross functional capabilities i.e., pullet growing, breeder operations, hatchery, sales and procurement, and senior management
Professional, objective, action oriented, team player
Ability to manage multiple locations and priorities
Self-driven with excellent problem solving ability
Advanced computer skills required
What We Offer at Maple Leaf Foods:
Being part of a high-performance, people-focused company that has an inspiring and unique vision to become the most sustainable protein company on earth, and a deep commitment to sustainable protein across North America.
An inclusive company culture and a work environment that keeps our people safe, rewards excellence, and empowers everyone to learn and contribute their best.
Competitive Health and Wellness benefits that offer flexibility to meet your individual or family needs, including programs focused on improving mental health and wellbeing. These benefits start on your first day of employment.
Defined Contribution Pension Plan with company matching that starts on your first day of employment.
Learning and development opportunities, including workshops, 'speaker series' events, and resources that allow you to develop your skills and progress your career.
Comprehensive tuition reimbursement program that supports continuous learning and development of our team members through investment in eligible degrees, diplomas, professional certification, or trades programs.
Supporting our deep commitment to community impact, we offer up to two paid days annually to volunteer at a cause of your choice.
About Us:
We're a carbon neutral food company on a purposeful journey to Raise the Good in Food through better nutrition, safer food and workplaces, more humane animal care, and environmental sustainability efforts that protect our planet. We care about our communities and commit to reducing food insecurity in Canada. Join us on the journey. Let's build a better future, together.
We're passionate about food. For more than 100 years, we've made delicious, healthy protein that Canadians love under iconic national and regional brands, like Maple Leaf®, Schneiders®, and Greenfield Natural Meat Co.® We're on a journey to become the most sustainable protein company – not just in Canada – but on earth.
We are carbon neutral.
We are one of the only food companies in Canada to set science-based targets.
We aim to reduce our environmental footprint by 50% by 2025.
We're a global food company with more than 13,500 team members. We operate sites in 20+ locations across Canada. We also have locations in the U.S. and Mexico, and do business in Asia.
A diverse and inclusive work environment
Championing diversity and inclusion is a critical component to advancing our collective purpose and vision and living the Maple Leaf Leadership Values. We believe in building, investing in, recognizing, and rewarding remarkable people who value an inclusive workplace, embrace all forms of diversity, and commit to including every voice in our collaborative environment. We're so much stronger when we know we're accepted and valued for who we are and what we each bring to the workplace.
We embrace a strong, values-based culture
Our eight Leadership Values are our north star. They guide the decisions we make for all our stakeholders: our consumers, our customers, our people, our communities, our shareholders, and the environment.
Doing What's Right
Shared Value
High Performance
Diverse and Inclusive Teams
Disciplined Decision Making
Our Accountability
Intense Curiosity
Transparency and Humility
We thank all applicants for their interest in exploring employment opportunities with Maple Leaf Foods; however, only those selected for an interview will be contacted. Applicants may be subject to a background check and must meet the security criteria designated for the position.

Championing diversity and inclusion is a critical component to advancing our collective purpose and vision, living the Maple Leaf Leadership Values, and delivering winning results. Accommodation is available upon request for applicants with disabilities in the recruitment and assessment process and when hired; please contact our Talent Attraction Team at accommodations@mapleleaf.com.

Disclaimer:  Please note that salaries posted on sites other than the MLF Careers Page are not a reflection of Maple Leaf Foods and are an estimated salary range provided by that particular job board.  Maple Leaf Foods offers competitive wages and an attractive total rewards package, which will be discussed during an interview with our Talent Team.