Manager-Network Planning and Scheduled Maintenance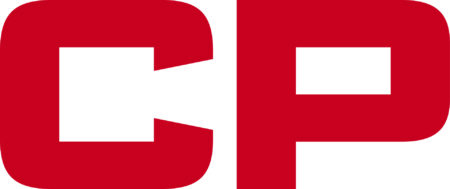 City : Calgary, AB, CA
Category : Other
Industry : Transportation
Employer : Canadian Pacific
Canadian Pacific (CP) and Kansas City Southern (KCS) are now CPKC. As the only truly North American railway, we are making big moves! Drawing on our strong foundations and heritage, CPKC moves essential goods across our 20,000-mile network to support economic growth throughout Canada, the U.S. and Mexico. Be a part of history as we connect a continent and create exciting career opportunities across our new transnational network. Visit cpkcr.com to learn about the CPKC advantage, our purpose and culture.
PURPOSE OF THE POSITION:
Monitor and oversee the Locomotive Maintenance planning team and all Locomotive Maintenance and Scheduling functions.
POSITION ACCOUNTABILITIES:
Ensure the Locomotive Maintenance planning and scheduling processes are kept up to date and will not impede or impact railway operations.

Have a clear understanding of rules and regulations, Transport Canada (TC), Federal Railroad Administration (FRA), Association of American Railroads (AAR) practices and standards, Mechanical Policies and Maintenance (DL's) Ensure regulatory compliance is adhered to.

Ensure the Locomotive failures are processed expeditiously and kept up to date to not impede or impact railway operations, at least with minimal affects.

Liaison with AAR Committees LRB, Scheduled, Unscheduled maintenance (Blue Card). Ensure LRB Locomotive Repair billing is executed with proper work order flows.

Setting workload distribution (capacity) with the Shop General Managers for the daily DLA outlook report.

Review/Update Mechanical MS Executive Summary Prior, for the DLA Meeting updates Outlook for the Daily Outlook message.

Liaison with IS for improvement opportunities and issues that arise.

Review B/O Enroute Deliveries, and new Failures

Monitor/Manage Fleet Program Planning and Scheduling

Manage Fleet demand increases and decreases – Tie up, untie activities, and generate reports.

Ensure data integrity between systems, SAP and LMP Locomotive Dashboard
POSITION REQUIREMENTS:
Extensive knowledge of CPKC's operations and network – preferably 10+ years

Experience managing a team

Mechanical experience

Ability to drill down, find root cause apply consequences to change behavior

Understanding of shop and network operations

Strong SAP experience

Interpersonal skills to engage various stakeholders and meet business needs

Strong understanding of Microsoft suite programs, Excel, Word, Power Point, able to create modify, and update reports for presentation to senior management.
WHAT CPKC HAS TO OFFER:
Flexible and competitive benefits package

Competitive company pension plan

Employee Share Purchase

Performance Incentive Program

Annual Fitness Subsidy

Part-time Studies Program

Flexible Work Environment
ADDITIONAL INFORMATION:
As an employer with North American presence, the possibility does exist that the location of your position may be changed based on organizational requirements.
Background Investigation:
The successful candidate will need to successfully complete the following clearances:       
Criminal history check

Reference check
Management Conductor Program:
Becoming a qualified conductor or locomotive engineer is the single best way for a management employee to learn the business at CPKC. You may be required to obtain a certification or to maintain your current certification/qualification as a conductor or locomotive engineer
CPKC is an equal opportunity employer committed to the principles of employment equity and inclusion. We welcome applications from all qualified individuals. All applicant information will be managed in accordance with the federal Personal Information Protection and Electronic Documents Act ("PIPEDA"). 
Req ID:

Department:

Job Type: Full-Time

Position Type: Non-Union

Location: Calgary

Country: Canada

% of Travel: 0 – 10%

# of Positions: 1

Job Available to:  Internal/External
#L1-CK1