Manager, Microsoft- Supply Chain Management Lead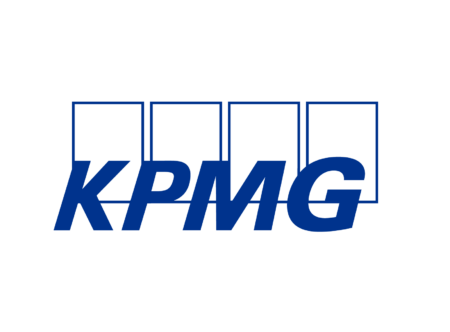 City : Montreal
Category : Advisory
Industry : Finance
Employer : KPMG
Overview
You've got big plans. We have opportunities to match, and we're committed to empowering you to become a better you, no matter what you do.
When you join KPMG you'll be one of over 227,000 professionals providing audit, tax, advisory and business enablement services across 146 countries.
With the support to do things differently, grow personally and professionally and bring your whole self to work, there's no limit to the impact you can make. Let's do this.
The opportunity:
The KPMG Microsoft practice is currently our fastest growing practice. We are seeing tremendous client demand, and looking forward we don't anticipate that slowing down. In this ever-changing market environment, our professionals must be adaptable and thrive in a collaborative, team-driven culture. At KPMG, our people are our number one priority. With a wealth of learning and career development opportunities, a world-class training facility and leading market tools, we make sure our people continue to grow both professionally and personally. If you're looking for a firm with a strong team connection where you can be your whole self, have an impact, advance your skills, deepen your experiences, and have the flexibility and access to constantly find new areas of inspiration and expand your capabilities, then consider a career in Advisory.
KPMG is currently seeking a Senior Consultant/Manager (Functional), Microsoft Dynamics D365 Finance & Supply Chain Management for our Consulting practice.
What you will do
Lead and participate in Microsoft Dynamics D365 Finance & Supply Chain Management transformations with a focus on solution strategy, implementation and process optimization

Collaborate with the client and project team to gather thorough understanding of the client's business to analyze, design and implement Microsoft Dynamics 365 Finance & Supply Chain Management ERP solution

Review business requirements, perform fit/gap analysis and document functional specifications

Configure the D365 SCM ERP modules, participate in data migration, testing and security configuration activities

Execute the day-to-day activities of Microsoft Dynamics D365 Finance & Supply Chain Management advisory engagements for a variety of clients including process design, implementation lifecycle assistance and project reviews

Identify and communicate findings to senior management and client personnel
What you bring to the role
7+ years of experience as a Functional Lead or Solution Architect with Microsoft Dynamics D365 F&O implementation or upgrade experience, with a focus on delivering successful projects to meet client's transformation goals

Bachelor's degree in an appropriate field from an accredited college/university

Superior communication skills, both written and verbal

Excellent business analysis and workshop facilitation skills with ability to train stakeholders

Strong understanding of Dynamics 365 Supply Chain Management ERP functionality, in addition to a good working knowledge of other Microsoft platforms that closely integrate with Dynamics 365

Knowledge of Microsoft D365 F&O core Supply Chain Management functionalities with experience in implementing Master planning, Demand forecasting, and Warehouse Management solution

Experience leading functional design discussions, configuration and process documentation with a detailed understanding of SCM system concepts

Thorough understanding of Finance & Supply Chain Management ERP processes and leading practices with solid knowledge of recommended ISV's

Keys to your success:

Outstanding communication skills (oral & written), with the ability to interact confidently with all levels of management

Demonstrated project or engagement management ability to plan and execute projects/engagements to a successful conclusion

Proven track record with the types of business development activities and an established network of relevant contacts
Learn more about where a career at KPMG can take you.
Our Values, The KPMG Way
Integrity, we do what is right | Excellence, we never stop learning and improving | Courage, we think and act boldly | Together, we respect each other and draw strength from our differences | For Better, we do what matters
KPMG in Canada is a proud equal opportunities employer and we are committed to creating a respectful, inclusive and barrier-free workplace that allows all of our people to reach their full potential. A diverse workforce is key to our success and we believe in bringing your whole self to work. We welcome all qualified candidates to apply and hope you will choose KPMG in Canada as your employer of choice. For more information about Inclusion, Diversity & Equity in Recruitment, please click here.
If you have a question about accessible employment at KPMG, or to begin a confidential conversation about your individual accessibility or accommodation needs through the recruitment process, we encourage you to visit our accessibility page.