Manager, Microsoft Dynamics D365 F&O – Finance Lead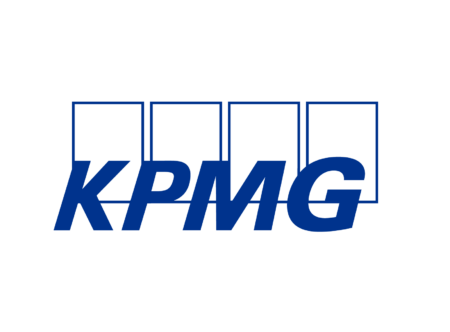 City : Ottawa
Category : Advisory
Industry : Finance
Employer : KPMG
Overview
KPMG Canada is looking for a Microsoft Dynamics 365 Finance & Operations Finance Manager who will be working on medium and large-scale implementation projects spread across multiple geographies and industries.
As a recognized leader in Digital Transformation with a growing list of clients looking at D365 F&O, KPMG is ideally positioned to assist clients from both a strategy and technology perspective.
Job Description:
KPMG is looking for a highly experienced and motivated Senior D365 F&O Functional Finance Consultant who understands and can effectively describe how the solution will benefit our potential client based on their specific needs. The ideal candidate has experience reviewing and mapping business processes while envisioning the future-state and how Dynamics will help the client to achieve his goals. If you possess these skills, you will thrive at KPMG.
What you will do
Provide Subject matter expertise on D365 F&O to clients, including implementation and configuration of Dynamics modules with special incidence on Finance

Lead the delivery of a stream of a D365 F&O end-to-end implementation project including design, configuration, data migration, system integration, testing and deployment.

Lead current-state business processes analysis while envisioning the future-state and how Microsoft Dynamics 365 F&O will help the client to achieve their goal

Ensure quality of the deliverables produced and demonstrate experience in system and functional testing

Demonstrate excellent foundational consulting skills, including analytical knowhow, written and verbal communication, and team participation

Identify and communicate findings to senior management and client personnel

Involvement in pre-sales activities such as solution estimation and client presentations.
What you bring to the role
Minimum of 8+ years of experience as a Functional consultant with Microsoft Dynamics D365 F&O implementation and upgrade experience with strong client services orientation and accustomed to taking an active role in executing projects

Experience in working on functional design, configuration, and process alignment with a detailed understanding of Financial System concepts (general ledger, accounts payable, accounts receivable and cash management) and general module functionality

Minimum of three full life cycle implementations with Microsoft Dynamics D365 F&O as a Functional consultant with a solid knowledge in DevOps and Azure platform understanding

Excellent foundational consulting skills, including analytical knowhow, written and verbal communication, and team participation

Superior communication skills, both written and verbal in English and French (Optional), with the ability to interact confidently with all levels of management

Bachelor's degree in an appropriate field from an accredited college/university

Understanding of Finance & Operations processes and best practices with solid knowledge of recommended ISV's and how to include them in project implementations

Ability to travel up to 40%
Keys to your success
KPMG individuals Deliver Impact | Seek Growth | Inspire Trust and understand that a diverse workforce enables us to deepen relationships and strengthen our business.
Providing you with the support you need to be at your best
For more information about KPMG in Canada's Benefits and well-being, click here.
Our Values, The KPMG Way
Integrity, we do what is right | Excellence, we never stop learning and improving | Courage, we think and act boldly | Together, we respect each other and draw strength from our differences | For Better, we do what matters
KPMG in Canada is a proud equal opportunities employer and we are committed to creating a respectful, inclusive and barrier-free workplace that allows all of our people to reach their full potential. A diverse workforce is key to our success and we believe in bringing your whole self to work. We welcome all qualified candidates to apply and hope you will choose KPMG in Canada as your employer of choice. For more information about Inclusion, Diversity & Equity in Recruitment, please click here.
For general recruitment-related inquiries, please contact the HR Delivery Centre at cafmcdnhrsthotline@kpmg.ca.
If you have a question about accessible employment at KPMG, or to begin a confidential conversation about your individual accessibility or accommodation needs through the recruitment process, we encourage you to contact us at cafmcdnhrsthotline@kpmg.ca or phone: 416-777-8002 or toll free 1-888-466-4778.