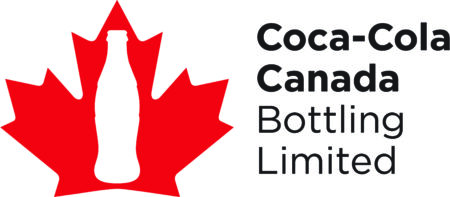 City : Toronto
Category : Sales and Marketing
Industry : Food and Beverage Production
Employer : Coca-Cola Canada Bottling Limited
Facility Location- Toronto  
Work Location -   
Posting Locations - Toronto
Department - Customer Collaborative Marketing
Job Function - Sales and Marketing
Employee Type -  Regular Employee FT  Salaried
Shift/Hours –  
About Us
Proudly Canadian and Independently Owned, We are Coke Canada! 
Coca-Cola Canada Bottling Limited is Canada's premier bottling company. We are an independently owned business encompassing over 5,800 associates, more than 50 sales and distribution centers, and 5 production facilities nationwide. 
We have a 120-year heritage of manufacturing, marketing, selling, and distributing the major branded ready-to-drink products Canadians love. 
Our brands include: Coca-Cola®, Diet Coke®, Coca-Cola® Zero Sugar, Sprite®, Fanta®, Barq's®, NESTEA®, POWERADE®, Minute Maid®, DASANI® and vitaminwater®; and our partner brands: Canada Dry®, Monster Energy®, and A&W®.
We pride ourselves on building diverse and sustainable relationships with our customers, consumers, stakeholders and communities through our shared values: lead with an entrepreneurial mindset, collaboration, integrity, accountability, quality and safety.   
 
About This Opportunity
The Marketing Manager will manage, customize, and execute growth strategies as well as beverages solutions in partnership with a retail portfolio of customers based in Canada to drive value, grow beverage incidence, and store profitability across Canada outlets.  
This role will have to manage relationships with customer marketing, brands, partnerships, regional and local assets, and other internal and external constituents to support customer programming throughout the year as well as retail channel and digital execution responsibilities. 
Please note we have 2 positions. One will be focused on retail portfolios and the other will be focused on food services on premises (FSOP).
Responsibilities
•    Participates in the long term and short-term planning and development of our retail strategy, consumer missions and marketing plans based on fact-based consumer insights.
•    Develops and implements insight driven Occasion Based strategies and partnership marketing programs that are tailored to meet the needs of both Coca-Cola and our trade partners.
•    Collaborates with multiple internal and external stakeholder stakeholders (including Brand & Category Commercialization teams) to play a key role in the development of insight driven marketing programs, targeting our consumer, and meeting our customers' strategies.
•    Manages marketing spend in accordance with program budgets; ensures productivity strong return on investment of all marketing activities; priority setting and execution.
•    Plan, develop and execute channel and customer promotions/programs that leverage brand idea/thinking and consumer insights to drive increased consumer preference and customer activity.
•    Provide customer business and value opportunity assessments. 
•    Serve as marketing generalist, stewarding consumer insights, industry trends, innovation, consumer initiatives and media leadership with defined customer portfolio.
•    Execute consumer and customer programs tied to Coca-Cola properties (e.g., Olympics, World Cup, etc.) to fulfill brand and business objectives.
•    Prepare reports / presentations of research results by efficiently communicating critical learnings, consumer insights and conclusions to provide actionable recommendation to audience.
•    Develop marketing materials (e.g., POS, sell-in materials, implementation manual, etc.) to communicate promotions effectively.
•    Write creative briefs that clearly articulate communication objectives and success criteria to inform and direct agency work and creative development.
•    Work with business development teams to develop and present new customer business opportunities.
Qualifications
•    Consumer Acumen: knowledge of shopper purchasing behavior and ability to translate insights to action with effective shopper marketing programs.
•    Ability to recognize, understand, and interpret consumer behavior, brand strategies, channel and customer needs while turning this knowledge into concise actions and results. 
•    Priority Setting: proven track record for managing competing priorities and delivering sustainable results; leveraging insights to focus on the most important areas of opportunity.
•    Decision Making: propensity for creative problem-solving and opportunity identification; leverages shopper insights to drive decision making.
•    Strategic Thinking: aptitude for forward-looking vision and anticipation of future needs; ability to use strategic thinking skills and to integrate brand and shopper strategies into effective retail marketing programs.
•    Collaborative: collaborating with brand/category teams and other key internal/external stakeholders; effective in influencing a wide variety of stakeholders
•    Ability to work across functional areas and develop strong working relationships.
•    Strong Communication Skills: effectively communicates and builds relationships at all organizational levels.
•    Effective oral and written communication skills.
•    Demonstrated personal leadership skills and influencing ability. 
•    Minimum 5-10 years' experience in a consumer-packaged goods/ beverage industry or agency, preferably in both customer management and marketing roles or equivalent marketing leadership experience within the industry
•    Proven working experience in digital marketing, particularly within the industry.
•    Experience in POS development an asset (including knowledge of POS production processes, not limited to briefing, creative review, and production management)
•    Strong interpersonal and relationship building skills are required.
•    Bilingualism considered an asset.
•    Intermediate to Advanced MS PowerPoint, Word and Excel skills required.
•    Bachelor's degree or the equivalent combination of education and experience.
Important
All offers of employment at Coca-Cola Canada Bottling Limited ("Coke Canada Bottling") are conditional upon a successful background clearance obtained through our contracted third-party vendor. The standard clearance requirements depend on the position and may include some or all of the following: criminal clearance, employment verification, education verification and drivers abstract review. Please advise the Talent Acquisition team if you have any questions or concerns in regards to this once you are contacted for further consideration.
 
Coke Canada Bottling is committed to creating a diverse and inclusive workforce with several programs, policies and resources in place to support our people. For individuals requiring accommodations or support throughout the recruitment process please contact our Talent Acquisition Services team by calling 1-844-383-2653 or email HR@cokecanada.com.
For more information about Coke Canada Bottling, please visit cokecanada.com
For more information about Coke Canada Bottling, please visit cokecanada.com