Manager- Internal Controls Compliance – Risk Advisory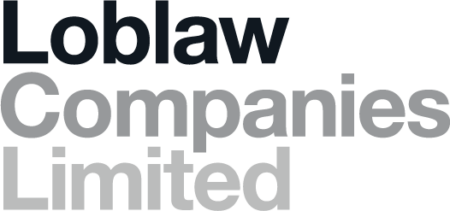 City : Brampton, Ontario
Category : Full time
Industry : Compliance
Employer : Shoppers Drug Mart®
Referred applicants should not apply directly to this role.
All referred applicants must first be submitted through Workday by a current Loblaw Colleague.
Come make your difference in communities across Canada, where authenticity, trust and making connections is valued – as we shape the future of Canadian retail, together. Our unique position as one of the country's largest employers, coupled with our commitment to positively impact the lives of all Canadians, provides our colleagues a range of opportunities and experiences to help Canadians Live Life Well®.

At Loblaw Companies Limited, we succeed through collaboration and commitment and set a high bar for ourselves and those around us. Whether you are just starting your career, re-entering the workforce, or looking for a new job, this is where you belong. 
Title: Manager, Internal Controls Compliance, Risk Advisory
Work model: Minimum 3 days in the office per week.
Base office: 1 Presidents Choice Circle, Brampton, Ontario, L6Y 5S5
Travel: Requirement to travel to our various offices in the Greater Toronto Area (including Toronto and North York), from time-to-time, based on project and business needs
About the Company and Team
At Loblaw, we have a passion for customers, whether that means creating the best in food, health, and beauty, building an innovative online shopping experience, or leading an impressive loyalty program. The Loblaw Technology department services a broad spectrum of businesses within the Loblaw Group of Companies, including financial services (President's Choice Bank), grocery, apparel, pharmacy (Shoppers Drug Mart and Loblaw Pharmacies), and a large ecommerce and digital business.
As a key business partner, the 'Risk Advisory' team is a progressive and dynamic world-class consulting function that collaborates with the business functions to protect, improve, and grow its technology and infrastructure, governance, people, and programs, through driving strategic initiatives, assurance, and advisory engagements across Loblaws, PC Bank, Shoppers Drug Mart, Choice Properties and George Weston Limited. 
You will work with a team that values diverse ideas, prioritizes a culture of inclusion, and develops our talent from within. We hire business-minded and entrepreneurial people, who strive to learn and solve problems. We will fuel your curiosity with challenging work, talented colleagues, and creative learning resources. At every level, we champion leaders who influence and achieve results
The Opportunity
Internal Control Compliance's (ICC) mandate is to manage a controls program that ensures regulatory compliance to CEO/CFO Certification (NI 52-109) for controls over financial reporting. This is achieved through the continuous monitoring and evaluation of internal controls, from both a design effectiveness and operating effectiveness perspective and working with Management to ensure appropriate internal controls are in place.
This is a unique opportunity to join as a Manager, Internal Controls Compliance, Risk Advisory reporting into the Director, Internal Controls Compliance, Risk Advisory. This position is responsible for the effective execution and evaluation of Business Cycle and Entity Level Controls (BCC, ELC) as part of NI 52-109 compliance across Loblaw Companies Ltd (including Shoppers Drug Mart, PC Bank, and T&T). As a successful candidate you will be exposed to several business divisions helping to strengthen the existing control environment.
The company is looking for a dynamic and curious individual with technical skills around financial and operational risk, ambitious and business-oriented approach, who is dedicated and possesses the right interpersonal skills to drive partnerships and engagements across the full spectrum of our businesses
Role Requirements and Responsibilities
Analyze, identify, develop, implement, and complete an efficient and effective risk management compliance program to evaluate the design and operational efficiency of internal controls
Proactively build and maintain working relationships with all levels of management to ensure key risks and associated controls are identified and documented in up-to-date narratives
Ensure that risk management compliance program addresses applicable laws, regulations, rules, and business risks
Work to ensure that professional standards are maintained in the execution of annual compliance testing of internal controls for in-scope entities
Collaborate with process owners to develop remediation plans to address any identified BCC and ELC control deficiencies, effectively monitor the status, and validate completion by the due date
Work with business partners on improving processes and controls, and create proper review and monitoring cycles
Work within professional auditing and accounting standards to ensure those are maintained in the execution of compliance testing
Drive collaborative cultural change and awareness by building working relationships based on trust, and improving collaboration within portfolios
Handle business expectations, and setting priorities as appropriate
Perform any ad-hoc requests by Management as necessary
Experience Requirements and Competencies
A Bachelor's degree in Finance, Business Administration, or a related field
CPA, CA or CPA, CMA designation, with a minimum of 3 years dynamic experience in compliance or audit – pursing an audit designation CIA, CISA a plus. A solid understanding of internal auditing and control standards is an asset.
Prior experience in developing control frameworks for companies that are required to align with SOX or NI 52-109 would be an asset
Knowledge and experience with SAP a key asset
Highly developed judgment and problem-solving skills to analyze risk issues and assist with formulating solutions
Well-developed analytical and research skills
Excellent interpersonal skills, ability to bring together and manage interactions with colleagues from across the organization
Strong eye for business, with an ability to focus on continuous improvement
Proven ability to effectively manage multiple projects and priorities simultaneously and proven ability to deliver in a fast-paced environment
What Loblaw Offers you / What's in it for you?
Unique opportunity to join a large world-class team of risk advisory professionals with a proven industry leader
Ongoing opportunities for learning and career development
Ability to make an immediate impact on business leaders through projects and risk discussions
A competitive compensation and benefits package
Continuous learning through development reimbursement, in accordance with company policies
Work Perks Program
On-site GoodLife Fitness, Basketball & Volleyball courts, Ice Rink, Groceries delivered to work via PC Express, Dry-Cleaning services (1 Presidents Choice Circle Office)
Our commitment to Sustainability and Social Impact is an essential part of the way we do business, and we focus our attention on areas where we can have the greatest impact. Our approach to sustainability and social impact is based on three pillars – Environment, Sourcing and Community – and we are constantly looking for ways to demonstrate leadership in these important areas. Our CORE Values – Care, Ownership, Respect and Excellence – guide all our decision-making and come to life through our Blue Culture. We offer our colleagues progressive careers, comprehensive training, flexibility, and other competitive benefits – these are some of the many reasons why we are one of Canada's Top Employers, Canada's Best Diversity Employers, Canada's Greenest Employers & Canada's Top Employers for Young People.
If you are unsure whether your experience matches every requirement above, we encourage you to apply anyway. We are looking for varied perspectives which include diverse experiences that we can add to our team.

We have a long-standing focus on diversity, equity and inclusion because we know it will make our company a better place to work and shop. We are committed to creating accessible environments for our colleagues, candidates and customers. Requests for accommodation due to a disability (which may be visible or invisible, temporary or permanent) can be made at any stage of application and employment. We encourage candidates to make their accommodation needs known so that we can provide equitable opportunities.  
 
Please Note:
Candidates who are 18 years or older are required to complete a criminal background check. Details will be provided through the application process.