Manager, IAM capabilities & Technology Support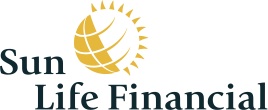 City : North York
Category : Full-time
Industry : Finance
Employer : Sun Life Financial
Vous êtes unique, comme le sont votre parcours, votre expérience et votre façon de voir les choses. Ici, on vous encourage et on vous motive à donner le meilleur de vous-même, et on vous donne les moyens de le faire. Vous travaillerez avec des collègues dynamiques – experts dans leur domaine – qui sont impatients de partager leurs connaissances avec vous. Vous aurez des gestionnaires inspirants qui vous aideront à développer votre potentiel et à atteindre de nouveaux sommets. Chaque jour, vous aurez de nouvelles occasions de rendre la vie de nos Clients plus radieuse – ils sont au cœur de tout ce que nous faisons. Découvrez comment vous pouvez faire une différence dans la vie des gens, des familles, des collectivités – ici et partout dans le monde.
Description de poste:
The Manager, IAM Capabilities and Technology Support oversees the delivery of the Identity and Access Management (IAM) program at Sun Life.
They manage a team of IAM Operation staff with expertise in supporting technologies including SailPoint IdentityIQ,  Transmit Multifactor Authentication (MFA) and OKTA authentication technologies.  The team consists of IAM Developers, Business Analysts, Quality Assurance Analysts and Technical Support staff.  The incumbent will also assist in overseeing performance by external contractors engaged for project and development work. 
The IAM Manager works with internal and external partners to develop roadmaps for each IAM technology in use. They advise the executive team on this roadmap with an focus on keeping the applications current and supported.  They also interact with other Sun Life technical and business teams to ensure delivery of excellent service to support the IAM Domain while adhering to the corporate security policy.
Note: The ability to attain Reliability Status Clearance for this role is essential. When you are required to apply for this clearance, you must have lived continuously in Canada for the last 5+ years at the time of your clearance application. No exceptions please.
Accountabilities:
Manages the IAM Operation team who are responsible for supporting IAM technologies in Sun Life.  Provides guidance and promotes an environment of continuous improvement through process development and automation.
Provides expertise in the technical aspects of IAM tools, supports reporting staff by providing coaching, mentorship and training in order to build a strong IAM operations team.
Collaborates with other Managers under the Global IAM organization to meet the expectations of clients, Corporate Operational Risk Management, and auditors.
Accountable for driving process improvements to ensure the acquired IAM tools are maintained, current and supported by the vendor.
Operating with compliance to the Sun Life Logical Access Security Directive (LASD) and other security directives while meeting SOX and legislative requirements.
Manages all phases of IAM projects including collaborating with Project Managers from initiation to closure while leveraging project management best practice and standards.
Reports to upper management with project status and provides regular statistics from supported IAM tools.
Leads the team to work with Sun Life cross-functional teams, external contractors and vendors in projects for remediation of issues, deploying enhancements and all integration initiatives.
Competencies:
3-5 years Management and Leadership skills.
Experience with SailPoint IdentityIQ is mandatory
Good knowledge of IT Security principles, protocols, practices and industry standards.
Good understanding of the IAM Domain under IT Security, and the tools that support this domain.
Working experience with the Software Development Lifecycle (SDLC) including JIRA and agile methodology.
Strong verbal and written communication skills for collaboration with staff, management team, external support teams, contractors, vendors and end users where appropriate.
Great interpersonal and organizational skills to lead reporting staff; be flexible, be a coach and mentor to the team.
Technology generalist, with a good understanding of all aspects of IT especially architecture.
Strong consulting skill and ability to create a win - win outcome.
Familiar with the Sun Life Distribution network is an asset
Education and Experience:
University degree or college diploma in Computer Science, Engineering and/or Technology Management
Up-to-date Professional Certificate(s) in IT Security field is preferred, e.g. with (ISC)2, CIAM, and/or ITIL
3-5 years Management experience in the IT Security field
Some travel will be required
L'échelle du salaire de base est pour l'emplacement principal du poste affiché. Elle peut varier selon l'emplacement du candidat sélectionné et d'autres facteurs. En plus du salaire de base, les employés admissibles de la Financière Sun Life participent à différents programmes de rémunération incitative, dont le montant octroyé est discrétionnaire et dépend du rendement de l'employé et de la compagnie. Certains postes de vente participent à des programmes de rémunération incitative basés sur les résultats de vente individuels ou de groupe. 
Depuis toujours, la diversité et l'intégration sont au cœur des valeurs de la Financière Sun Life. Nous croyons qu'un effectif diversifié ayant des points de vue variés et des idées créatives est avantageux pour nos clients, pour les collectivités où nous exerçons nos activités, ainsi que pour nous tous, en tant que collègues. Nous accueillons avec enthousiasme les candidatures de personnes compétentes provenant de tous les horizons.
Les personnes handicapées ayant besoin de mesures d'adaptation pour présenter leur candidature et celles qui doivent consulter les offres d'emploi sur un support de substitution peuvent envoyer leur demande par courriel à l'adresse 'thebrightside@sunlife.com'.
À la Sun Life, nous voulons créer un environnement de travail flexible où nos employés sont outillés pour donner le meilleur d'eux-mêmes. Nous offrons plusieurs options de travail flexibles selon les exigences du poste et les besoins individuels. N'hésitez pas à en discuter pendant le processus de sélection.
Nous remercions tous les candidats de l'intérêt manifesté pour ce poste. Nous ne communiquerons qu'avec les personnes qui auront été retenues pour passer une entrevue.
Échelle salariale:
80,000/80 000 - 130,400/130 400
Catégorie d'emploi:
Services technologiques - TI
Fin de l'affichage: