Manager, Group Disability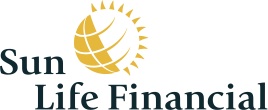 City : Toronto
Category : Full-time
Industry : Finance
Employer : Sun Life Financial
Vous êtes unique, comme le sont votre parcours, votre expérience et votre façon de voir les choses. Ici, on vous encourage et on vous motive à donner le meilleur de vous-même, et on vous donne les moyens de le faire. Vous travaillerez avec des collègues dynamiques – experts dans leur domaine – qui sont impatients de partager leurs connaissances avec vous. Vous aurez des gestionnaires inspirants qui vous aideront à développer votre potentiel et à atteindre de nouveaux sommets. Chaque jour, vous aurez de nouvelles occasions de rendre la vie de nos Clients plus radieuse – ils sont au cœur de tout ce que nous faisons. Découvrez comment vous pouvez faire une différence dans la vie des gens, des familles, des collectivités – ici et partout dans le monde.
Description de poste:
Are you interested in contributing to the health of Canadians? At Sun Life, we believe health is a significant determinant of success for both organizations and individuals; the two are intimately and materially linked.  If you are interested in playing a proactive and positive role in this pursuit, we want you to join our company. Are you a well-organized visionary leader, service oriented, experienced in disability management and able to demonstrate empathy?  Are you able to see the big picture, along with the critical detail and understand how to cultivate behaviour in your team to drive results? If so, consider applying your skills and experience to a leadership position with Group Disability at Sun Life Financial where we believe in the relentless pursuit of better health and where we support our clients and their employees in this journey.  You would be supporting our disability case managers in making a difference in our customers' lives and in return we actively support your professional development by offering a dynamic workplace, challenging and rewarding work and opportunities to build a career!
What will you do?
Responsible for the daily management of a disability claims team with accountability for the profitability of the group disability clients through effectively managed claims by your team

Effective management of resources and budget are needed to ensure the staffing levels are appropriate to effectively and efficiently handle disability claims for your assigned clients

Build a stable, collaborative team of disability management professionals through recruiting ideal candidates who will fit with our culture, have strong customer service focus and expert skill in disability management, and provide ongoing coaching for the team's continued development

Establishing and deepening client relationships as a primary representative of Group Disability for your assigned block of clients

Demonstrate an excellent knowledge of group insurance, disabilities and claims management strategies

Exhibit solid communication, organizational and people skills in order to effectively manage client relationships.

Act as the primary resource for your assigned team, giving staff direction on overall office targets, workload management, difficult cases, department workflow and processes

Proactively address clients' needs and address complaints that may be escalated to you.

Help your team to prioritize work items in order to meet client service standards and Sun Life best practice guidelines

Contribute to a dynamic work environment by identifying opportunities to continuously improve processes to better meet our service excellence, quality and financial commitments to our customers

Working with Business Development, you will sometimes be required to present at finalist presentations or act as a resource in developing our business

Foster a strong relationship with Business Development to support proactive client management for assigned clients
What do you need to succeed?
Critical thinking and stellar customer service skills

Outstanding communication skills – written and verbal 

Ability to deal with stressful situations

Ability to deliver difficult news in a tactful and sensitive manner 

Adaptability, flexibility and strong decision making skills

Demonstrated ability to lead through change

Strong communication and interpersonal skills

Solid organizational and motivational skills

Strong analytical and problem solving skills; ability to speak to trends, stats, report cards on clients' disability experience

Good presentation skills

Knowledge and work experience in group insurance with disability focus

Minimum of 5 years leadership experience

A bachelor's degree or equivalent business experience preferred
What's in it for you?
Ability to work in a dynamic, collaborative environment where you are encouraged to share your ideas

A benefits package including: medical, dental, life and disability insurance, retirement savings and stock purchase plan, and paid vacation

Comprehensive training programs from the start of employment and ongoing coaching to set you up for success
L'échelle du salaire de base est pour l'emplacement principal du poste affiché. Elle peut varier selon l'emplacement du candidat sélectionné et d'autres facteurs. En plus du salaire de base, les employés admissibles de la Financière Sun Life participent à différents programmes de rémunération incitative, dont le montant octroyé est discrétionnaire et dépend du rendement de l'employé et de la compagnie. Certains postes de vente participent à des programmes de rémunération incitative basés sur les résultats de vente individuels ou de groupe. 
Depuis toujours, la diversité et l'intégration sont au cœur des valeurs de la Financière Sun Life. Nous croyons qu'un effectif diversifié ayant des points de vue variés et des idées créatives est avantageux pour nos clients, pour les collectivités où nous exerçons nos activités, ainsi que pour nous tous, en tant que collègues. Nous accueillons avec enthousiasme les candidatures de personnes compétentes provenant de tous les horizons.
Les personnes handicapées ayant besoin de mesures d'adaptation pour présenter leur candidature et celles qui doivent consulter les offres d'emploi sur un support de substitution peuvent envoyer leur demande par courriel à l'adresse 'thebrightside@sunlife.com'.
À la Sun Life, nous voulons créer un environnement de travail flexible où nos employés sont outillés pour donner le meilleur d'eux-mêmes. Nous offrons plusieurs options de travail flexibles selon les exigences du poste et les besoins individuels. N'hésitez pas à en discuter pendant le processus de sélection.
Nous remercions tous les candidats de l'intérêt manifesté pour ce poste. Nous ne communiquerons qu'avec les personnes qui auront été retenues pour passer une entrevue.
Échelle salariale:
74,100/74 100 - 120,800/120 800
Catégorie d'emploi:
Règlements - Vie et invalidité
Fin de l'affichage:
09/12/2022