Manager, Global Procurement ( Professional Services)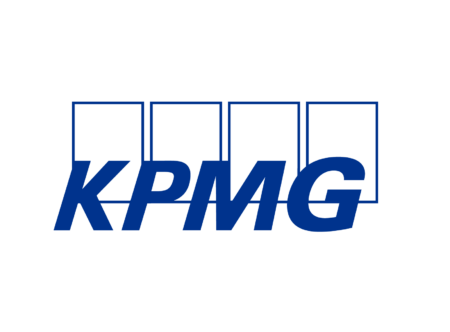 City : Toronto
Category : Procurement
Industry : Finance
Employer : KPMG
Overview
At KPMG, you'll join a team of diverse and dedicated problem solvers, connected by a common cause: turning insight into opportunity for clients and communities around the world.
Global Procurement (GP) provides procurement services to both KPMG International (KPMGI) and to member firms in situations where goods and/or services are being procured for multiple member firms.
Global Procurement focuses on driving a competitive commercial edge in contractual arrangements with KPMG's suppliers while simultaneously managing reputational, commercial and contractual risk including:
Leading the KPMG Procurement Leadership Forum, consisting of the US, UK, Germany, Netherlands, Australia, Italy, Spain, France, India, Canada, Brazil and KPMG International, in collectively defining and deploying best practices in procurement policies, processes, frameworks and toolkits.

Aggregating the demand of planned purchases of goods and services across the network (KPMGI and member firms) and leveraging this scale to negotiate competitive contracts with third parties.

Providing strategic sourcing services to key functional groups in KPMGI (e.g., Global IT Services, Global L&D, Global Collaboration & Knowledge, Global PPC, Global Marketing & Communications), in partnership with the International Office of the General Counsel (IOGC), Information Protection Group, Independence, Information Security & Risk, to enter into contractual relationships with third parties.
Global Procurement endeavors to drive a relentless focus on quality and excellent service, aligning its efforts on KPMG's strategic priorities, and building a culture, wherein, working shoulder-to-shoulder in true partnership with our stakeholders is the norm not the exception.
The Opportunity
The Manager, Global Procurement is responsible for supporting the development and execution of the category plans for the assigned high value/high complexity and high risk category/categories (Application Development and Application Maintenance (ADAM), Professional Services, Business Process Outsourcing, Marketing and Contingent Labor). This role also leads the contractual and commercial negotiations with third parties on medium complexity/medium risk transactions and supports the negotiations on high value/high complexity/high risk transactions for the assigned category/categories.
What you will do
Develop and/or refreshes the category strategy and annual plans for assigned categories ensuring alignment with the goals, strategies and value proposition of Global Procurement

Define the strategies and plans for assigned categories, including buying channel determination, vendor segmentation recommendations, preferred supplier list identification, vendor selection, vendor negotiations and vendor management.

Engage key stakeholders to understand, identify their business priorities and needs

Collaborate with member firms to assess and determine common go-to-market strategies, needed to deliver required results

Implement contracts and leads the day-to-day management of contracts ( including negotions and executions)

Maintain ongoing productive relationships with the Heads of Procurement in key member firms to promote and provide education on Global Procurement's category strategy, key initiatives and value proposition for assigned category
What you bring to the role
P

ost Secondary Education

Strategic sourcing experience with expertise in Professional and Support Services (Indirect procurement)

Proven track record of negotiating large enterprise services agreements

Strong understanding of supplier management (managing technical, schedule, commercial, and terms and conditions compliance)

Have knowledge of sourcing and procurement principles and best practices

Have sound commercial and contractual acumen - Be able to draft and negotiate strong contracts
Our Values, The KPMG Way
Integrity, we do what is right | Excellence, we never stop learning and improving | Courage, we think and act boldly | Together, we respect each other and draw strength from our differences | For Better, we do what matters
KPMG in Canada is a proud equal opportunities employer and we are committed to creating a respectful, inclusive and barrier-free workplace that allows all of our people to reach their full potential. A diverse workforce is key to our success and we believe in bringing your whole self to work. We welcome all qualified candidates to apply and hope you will choose KPMG in Canada as your employer of choice. For more information about Inclusion, Diversity & Equity in Recruitment, please click here.
For general recruitment-related inquiries, please contact the HR Delivery Centre at cafmcdnhrsthotline@kpmg.ca.
If you have a question about accessible employment at KPMG, or to begin a confidential conversation about your individual accessibility or accommodation needs through the recruitment process, we encourage you to contact us at cafmcdnhrsthotline@kpmg.ca or phone: 416-777-8002 or toll free 1-888-466-4778.