Manager, Full Service Vending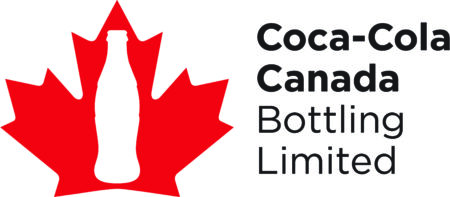 City : Calgary, AB
Category : Sales and Marketing
Industry : Food and Beverage Production
Employer : Coca-Cola Canada Bottling Limited
Facility Location- Calgary  
Work Location -   
Posting Locations - Calgary, AB; Coquitlam, BC; Edmonton, AB; Kamloops, BC; Kelowna, BC; Nanaimo, BC; Richmond, BC; Victoria, BC
Department - OU Prairies Sales Team
Job Function - Sales and Marketing
Employee Type -  Regular Employee FT  Salaried
Shift/Hours –  
About Us
Proudly Canadian and Independently Owned, we are Coke Canada Bottling!
Coke Canada Bottling is Canada's premier bottling company. We are an independently owned business encompassing over 5,800 associates, more than 50 sales and distribution centres, and five production facilities nationwide.
We have a 120-year heritage of manufacturing, marketing, selling, and distributing the major branded ready-to-drink products Canadians love. We pride ourselves on building diverse and sustainable relationships with our customers, consumers, stakeholders, and communities through our shared values: lead with an entrepreneurial mindset, collaboration, integrity, accountability, quality and safety.
Our brands include: Coca-Cola®, Diet Coke®, Coca-Cola® Zero Sugar, Sprite®, Fanta®, Barq's®, NESTEA®, POWERADE®, Minute Maid®, DASANI® and vitaminwater®; and our partner brands: Canada Dry®, Monster Energy®, and A&W®.
 
About This Opportunity
Reporting to the Sr. Manager of Regional Sales, the Full-Service Vending (FSV) Manager role is responsible for developing and facilitating the West Operating Unit's Full-Service Vending execution strategy. This position will collaborate with internal and external stakeholders to optimize our full-service vending operation, ensuring customer satisfaction, and deliver increased revenue and profitability.  Please note this position can be located at any of our offices in Alberta and British Columbia.
Responsibilities
•    Overall planning & Execution strategy for vending in the West Operating Unit (OU)
•    Coordinate OU vending initiatives & Special Projects (Cashless, Telemetry Upgrades, Profitability)
•    Support Regional and National Full Service Vending (FSV) Contracts
•    Manage daily operation with Fee for Service (FFS) providers, including fill requests, customer service tickets (CST's), Pricing, Planogram, new fills, & removals
•    Review, redirect, & action telemetry information, and process all handling invoices for FFS partners, including Breakers, Damages & Leakers (BD&L), while managing Customer Marketing Agreements (CMAs) and monthly accruals 
•    Liaison to local sales teams/FSV supervisors/Drivers/Service Technicians on driving national initiatives & handling escalations 
•    In-field testing, projects, etc.
•    Work with Vending Planners & Distribution supervisors on efficient route review, resource allocation and handle any distribution issues including pricing, shortages, and new product placement 
•    Manage KBI's – Yield, Fill Rates, Telemetry, Cashless Health, Productivity, Profitability
•    Audit & Reporting – Payment Card Industry (PCI), Keys, Safe, Driver
•    Sales Support (SME) – Vender set up, prospecting, FSV Updates, customer renewals, customer negotiations etc. 
Qualifications
•    3-5 - College degree required preferably in Finance or Business Administration / General Management OR High School Diploma / equivalent with 5 years of experience directly in Full Service, Logistics, or Sales departments and skills;
•    2+ years of experience in beverage retail or distribution (with a Bachelor's Degree) preferred;
•    Good understanding and appreciation of technology;
•    Ability to make sound decisions and recommendations based on analytical evaluation
•    Understanding of and capability to utilize data sources such as BASIS, Margin Minder, FASETS, etc.;
•    Working knowledge of Full Service and Equipment Service business processes; and
•    Demonstrated analytical skills
•    Ability to collaborate cross functionally and coordinate efforts around FSV
Important
All offers of employment at Coca-Cola Canada Bottling Limited ("Coke Canada") are conditional upon a successful background clearance obtained through our contracted third-party vendor. The standard clearance requirements depend on the position and may include some or all of the following: criminal clearance, employment verification, education verification, and driver's abstract review. In addition, all new employees must be fully vaccinated against COVID-19 and provide Coke Canada with proof of vaccination. Please advise the Talent Acquisition team if you have any questions or concerns in regard to any of the foregoing once you are contacted for further consideration.
Coke Canada Bottling is committed to creating a diverse and inclusive workforce with several programs, policies and resources in place to support our people. For individuals requiring accommodations or support throughout the recruitment process please contact our Talent Acquisition Services team by calling 1-844-383-2653 or email HR@cokecanada.com.
For more information about Coke Canada Bottling, please visit cokecanada.com