Manager, Finance Transformation-Real Estate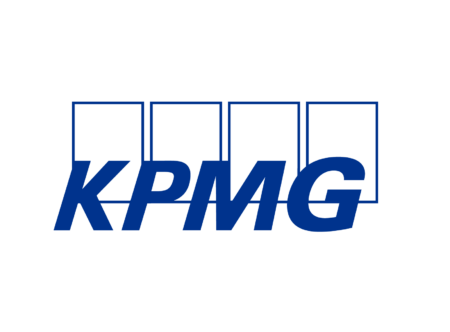 City : Toronto
Category : Advisory
Industry : Finance
Employer : KPMG
Overview
At KPMG, you'll join a team of diverse and dedicated problem solvers, connected by a common cause: turning insight into opportunity for clients and communities around the world.
The opportunity
KPMG's Finance Transformation Advisory Practice helps organizations maximize efficiencies and drive business value across the enterprise. We help our clients to strengthen and transform their finance operations by improving transparency, information integrity and governance with the finance discipline needed to increase profitability and drive business insights. We helps CFOs make their function future-ready.

We empower finance functions to become more insightful and true business partners using the core drivers of change: process optimization, target operating model development, and information technology. We are trusted advisors in budgeting, and forecasting, close and consolidation, reporting and analytics, and all other areas of finance transformation including ERP & EPM systems.
Our Finance Transformation Advisory practice are seeking a Manager to strengthen our Management Consulting practice in the Toronto office. We are looking for a talented professional like you to build a highly visible presence for Finance Transformation & Optimization services while responding to the changing needs of external clients.
What you will do
As a Manager in our Finance Transformation Advisory practice, you will have overall responsibility to plan and manage client engagements, lead the day-to-day operation and execution of services and contribute to business development activities by:
Motivating your team and creating a culture of inclusion.

Providing day-to-day guidance and actionable coaching to your team. You will manage, mentor and train junior team members, as well as provide support to other service lines within Management Consulting.

Being responsible for overall engagement planning and delivery as well as managing engagement economics using available reports and data.

Managing the delivery of multiple and/or large scale client projects ensuring on-time, on-budget delivery of quality work which meets the client requirements and expectations.

Identifying business development opportunities and contributing to the development and submission of proposals and bid documents

. Leading pursuits aligned to client issues.

Being known as a trusted advisor and as a champion within your sector/service.

Building a highly visible presence for finance transformation and optimization services while responding to changing needs of external clients.

Leveraging existing capabilities within Management Consulting to drive expansion opportunities including strategic recruitment.

Managing Finance Transformation Advisory projects including large scale Finance transformation, system implementation, shared services and process improvement projects.

Providing leadership, direction and guidance to senior and executive level stakeholders.
What you bring to the role
A seasoned consultant, with +5 years of experience in consulting or advisory in various aspects of Financial Management, with a focus on large scale Finance Transformation projects

and proven experience in a leadership role.

Strong industry knowledge in real estate and/or functional expertise in construction and development

Experience with project management systems such as Yardi, MS Dynamics, MRI, PMIS and Argus.

Experience with development finance, cost accounting and "Acquire to Retire" or "Project to Result" processes are considered an asset.

Bachelor's degree (Business, Accounting, Commerce), Advanced graduate degree (e.g., MBA, PhD, etc.) or equivalent experience.

Strong relationship management skills to facilitate business development and client engagement responsibilities.

Experienced in defining and implementing business intelligence analytics and reporting strategy and implementation.

Actively involved in relevant networking, speaking engagements and professional associations with a focus on building a personal and practice brand.
Keys to your success:
Excellent team leadership capabilities with a drive to work closely in a collaborative team environment, lead internal, offshore and external vendor teams and manage project deliverables.

Strong analytical and problem solving skills with the ability to clearly and articulately identify and define problems and develop creative solutions to address client requirements.

Superior written communication skills with strong report and proposal development experience.

Innovation-focused including building out market-first solutions in response to new and unique market opportunities.
KPMG individuals Deliver Impact | Seek Growth | Inspire Trust and understand that a diverse workforce enables us to deepen relationships and strengthen our business.
Providing you with the support you need to be at your best
For more information about KPMG in Canada's Benefits and well-being, click here.
Our Values, The KPMG Way
Integrity, we do what is right | Excellence, we never stop learning and improving | Courage, we think and act boldly | Together, we respect each other and draw strength from our differences | For Better, we do what matters
KPMG in Canada is a proud equal opportunities employer and we are committed to creating a respectful, inclusive and barrier-free workplace that allows all of our people to reach their full potential. A diverse workforce is key to our success and we believe in bringing your whole self to work. We welcome all qualified candidates to apply and hope you will choose KPMG in Canada as your employer of choice. For more information about Inclusion, Diversity & Equity in Recruitment, please click here.
For general recruitment-related inquiries, please contact the HR Delivery Centre at cafmcdnhrsthotline@kpmg.ca.
If you have a question about accessible employment at KPMG, or to begin a confidential conversation about your individual accessibility or accommodation needs through the recruitment process, we encourage you to contact us at cafmcdnhrsthotline@kpmg.ca or phone: 416-777-8002 or toll free 1-888-466-4778.