Manager, Fare Policy and Planning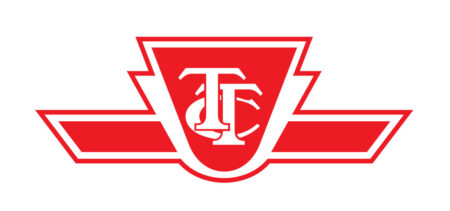 City : Toronto
Category : Strategy & Foresight
Industry : Public Transportation
Employer : Toronto Transit Commission (TTC)
JOB INFORMATION
Requisition ID: 8186
Number of Vacancies: View on TTC website
Department: Strategy & Foresight (20000713) - Strategy & Foresight (30000016)
Salary Information: View on TTC website
Pay Scale Group: View on TTC website
Employment Type: View on TTC website
Weekly Hours: View on TTC website, Off Days: View on TTC website Shift: View on TTC website
Posted On: September 14, 2023
Last Day to Apply: September 28, 2023
Reports to: View on TTC website

The Toronto Transit Commission (TTC) is North America's third largest transit system and has been recognized as one of the top places to work in the GTA. Guided by a forward-thinking strategic plan, the TTC's vision is to be a transit system that makes Toronto proud. The TTC's recruitment efforts are directly aligned to its mission of providing "a reliable, efficient, and integrated bus, streetcar and subway system that draws its high standards of customer care from our rich traditions of safety, service and courtesy."
General Accountability
Reporting to the Head, Strategy and Foresight, the Manager, Fare Policy & Planning is responsible for the leadership of strategies, business cases and initiatives relating to TTC fare policy development and fare collection modernization. This position will oversee the implementation of enhancements that will deliver value for money for the TTC and ensure that TTC customer fare policies and payment methods meet the highest standards of transit worldwide. As a change manager and strategic thinker who can develop concrete actions from policy goals, the Manager will work on delivering key projects within expected timelines to ensure strategies are fully integrated with the City of Toronto, Metrolinx and the neighbouring transit agencies. The Manager, Fare Policy & Planning will also lead the innovation and continuous improvement efforts for the TTC.
Key Job Functions
Leads fare policy development at the TTC.
Responsible for establishing fare concessions (e.g. children, youth, adult, senior) and recommending fare changes as part of the annual operating budget process
Responsible for proposing and monitoring the value of fare products (e.g. single ride, day pass, monthly pass, fare integration, new and innovative products, etc.)
Responsible for establishing business requirements for fare payment methods (cash, farecard, mobile wallet etc.)
Responsible for monitoring the success of initiatives from concept to implementation based on in-depth knowledge of subject matter
Leads the program management of TTC's fare collection modernization, including the development and implementation of strategic initiatives with PRESTO or future vendor and delivering the desired business and customer outcomes
Makes recommendations for policies and related activities to improve the customer experience and support key initiatives including the retirement of legacy fare media, Auditor General recommendations, and equity objectives.
Key stakeholder in the development of the annual operating budget responsible for recommending fare policy and fare concessions.
Supports the Head, Strategy and Foresight by working collaboratively with other TTC leaders to bring innovation, new business models and governance approaches to the Commission
Works with stakeholders at PRESTO, Metrolinx, City of Toronto and other external agencies to ensure business cases and strategies are planned and integrated with approved plans
Demonstrates the foresight to identify plausible alternative futures, including challenges and opportunities that may emerge in the future
Serve as a catalyst for innovation and creativity, working collaboratively to harness ideas, incubate and pilot creative solutions to support multi-year strategic planning
Coordinates the development of an internal framework aligned to operationally deliver and execute strategy (e.g. business planning, budgeting, performance management)
Advances the integration of transit with external partners including fares and fare collection and new mobility.
Responds to questions and inquiries from the Head, Strategy and Foresight and Chief, Strategy and Customer Officer in accordance with priority and established timelines
Leads the successful development and delivery of projects, including, moving projects from the pilot stage to implementation, identifying and minimizing risks and issues, ensuring projects are approved by the Board, and working collaboratively with TTC staff and external partners.
Skills
Manage projects
Manage change
Provide specialized consultation
Apply analytical skills
Communicate in a variety of mediums
Demonstrate specialized expertise and knowledge in the assigned field
Education and Experience
University Degree in Planning, Engineering, Public Administration, Business Administration or related discipline; or a combination of education, training and experience deemed to be equivalent, combined with relevant work experience
Knowledge of emerging best practice in strategic planning, innovation, digital payment and customer experience
Thorough understanding of business case development and appraisal methods and techniques
Experience of managing public consultations/engagement exercises with statutory authorities, developers and other interested parties
Significant experience of working in a fast moving, sensitive political environment
Experience of stakeholder management, dealing with large, high profile external organizations and complex internal relationships
Experience in onboarding and managing consultants
Strong ability to develop creative and innovation solutions and demonstrates the tenacity and resilience to drive change
Excellent communication (oral and written) and interpersonal skills – including the ability to produce good quality reports, presentations and other material, conveying complex issues
Demonstrated experience in managing consultants and consulting contracts.
Excellent project management skills including budgeting, resource planning, performance tracking and reporting
Ability to engage, collaborate, manage and influence key internal and external stakeholders at all levels
The TTC is committed to upholding the values of equity, diversity, anti-racism and inclusion in the delivery of its services and in its workplaces. The TTC is committed to fostering a diverse workforce that is representative of the communities it serves at all levels of the organization, and supports an inclusive environment where diverse employee and community perspectives and experiences bring value to the organization. The TTC encourages applications from all applicants, including members of groups with historical and/or current barriers to equity, including but not limited to, Indigenous, Black and racialized groups, people with disabilities, women and people from the LGBTQ(IA+) community. The TTC values and supports an inclusive and barrier-free recruitment and selection process. Accommodations for applicants are available upon request throughout the recruitment and selection process, including for those who identify as having a disability. Please contact Talent Management at (416) 393-4570. Any information received related to an accommodation will be addressed confidentially.

The TTC's policy prohibits relatives of current TTC employees from being hired, assigned, transferred or promoted into positions, where there is a conflict of interest due to a relationship. Should you be selected for an interview, you will be required to disclose the name, relationship and position of any relative who is a current TTC employee.
We thank all applicants for their interest but advise only those selected for an interview will be contacted.