Manager, Executive Development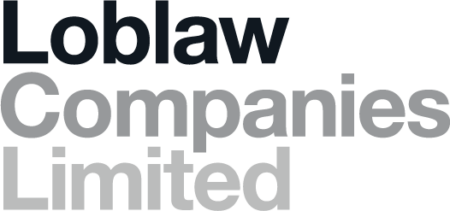 City : Brampton, Ontario
Category : Full time
Industry : Human Resources
Employer : Shoppers Drug Mart®
Referred applicants should not apply directly to this role.
All referred applicants must first be submitted through Workday by a current Loblaw Colleague.
Come make your difference in communities across Canada, where authenticity, trust and making connections is valued – as we shape the future of Canadian retail, together. Our unique position as one of the country's largest employers, coupled with our commitment to positively impact the lives of all Canadians, provides our colleagues a range of opportunities and experiences to help Canadians Live Life Well®.

At Loblaw Companies Limited, we succeed through collaboration and commitment and set a high bar for ourselves and those around us. Whether you are just starting your career, re-entering the workforce, or looking for a new job, this is where you belong. 
Job Requisition: Manager, Learning & Leadership Development
At Loblaw, we believe that investing in our employees' development is essential to achieving our vision of enabling Canadians to Live Life Well. As a Manager of Executive Development, you will play a critical role in implementing and executing our leadership development strategy for our executive team to help them grow and thrive in their roles.
Key Responsibilities:
As a Manager of Executive Development, you will be responsible for implementing the strategy and curriculum design for scalable and innovative leadership development programs for our executive team. You will collaborate with business leaders and HR Business Partners to identify executive development needs, develop learning paths that employ multiple delivery methods and best-in-class methodologies, and liaise with various stakeholders to design and develop course content and materials based on overall strategy while aligning to business needs across the enterprise.
In addition, you will be responsible for managing strategic vendor partnerships, maintaining and growing our coaching strategy, measuring, evaluating and reporting on program outcomes, and facilitating executive development sessions (virtual, in-person or blended). You will also support the maintenance of talent dashboards, track progress on initiatives, and assist with the design of executive development collateral for the enterprise.
Qualifications:
To be successful in this role, you should have a post-secondary education with a specialization in training, performance instruction, adult education, or equivalent experience, along with 5-7 years of instructional design experience specifically in executive development.
You should also have deep knowledge of executive development content and managing a roster of executive coaches for ongoing deployment, excellent English writing skills (French is an asset), and the ability to work independently and adapt positively to a changing environment and shifting priorities.
Additionally, you should possess strong interpersonal and communication skills, solid customer service, relationship building and conflict resolution skills, sound analytical and organizational skills, strong attention to detail, visual design, and time management skills, and experience managing multiple concurrent projects. Advanced MSOffice skills are also required.
We offer a competitive salary, comprehensive benefits, and a great working environment that fosters learning and development. Join our team and be part of a company that is committed to making a difference in the lives of Canadians.
Our commitment to Sustainability and Social Impact is an essential part of the way we do business, and we focus our attention on areas where we can have the greatest impact. Our approach to sustainability and social impact is based on three pillars – Environment, Sourcing and Community – and we are constantly looking for ways to demonstrate leadership in these important areas. Our CORE Values – Care, Ownership, Respect and Excellence – guide all our decision-making and come to life through our Blue Culture. We offer our colleagues progressive careers, comprehensive training, flexibility, and other competitive benefits – these are some of the many reasons why we are one of Canada's Top Employers, Canada's Best Diversity Employers, Canada's Greenest Employers & Canada's Top Employers for Young People.
If you are unsure whether your experience matches every requirement above, we encourage you to apply anyway. We are looking for varied perspectives which include diverse experiences that we can add to our team.

We have a long-standing focus on diversity, equity and inclusion because we know it will make our company a better place to work and shop. We are committed to creating accessible environments for our colleagues, candidates and customers. Requests for accommodation due to a disability (which may be visible or invisible, temporary or permanent) can be made at any stage of application and employment. We encourage candidates to make their accommodation needs known so that we can provide equitable opportunities.  
 
Please Note:
Candidates who are 18 years or older are required to complete a criminal background check. Details will be provided through the application process.