Manager, Digital Experience (UI and UX)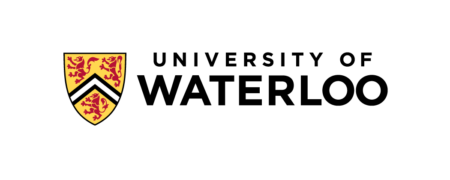 City : Waterloo, ON
Category : Permanent
Industry : Education
Employer : University of Waterloo
Overview:
The Manager of Digital Experience (UI/UX) plans and executes the strategic direction of all new and existing web related products including defining the design and user experience for WUSA's web environment and identifying whether new products or features will fulfill customer needs and larger organization objectives.
This role has several crucial accountabilities related to increasing digital engagement of our students, ensuring the accessibility and scalability of all web properties, and providing strategic leadership for the various websites across the unit.
The role oversees the design, development, and maintenance of all design initiatives end-to-end and will establish and maintain system-level design systems for Waterloo Undergraduate Student Association (WUSA) and its subsidiaries. Digital products range from member portals, various association websites, campus activity applications, and business systems seeing 10k+ users daily.
The manager will work directly with the development manager, infrastructure manager, marketing managers and with product managers to understand product requirements, and execute on creative, practical solutions to achieve organization's long-term goals. The Manager will establish design standards and principles accompanying design systems to ensure accessibility, scalability, and functionality to deliver modern and robust user interface for WUSA's digital presence.
Provide leadership and guidance on all information architecture and web design within WUSA and its subsidiaries across campus.
Responsibilities:
Develops and directs the WUSA digital experience strategy encompassing front-facing student products and engagement including the design, development and support of all web properties
Create strategic project plans, define key performance indicators (KPIs), and establish timelines and milestones for WUSA's web design team
Develop and maintain system-level web components, patterns, and documentation in WUSA design systems for designers and developers to reference
Define design standards and principles to ensure consistent, cohesive digital experiences across WUSA and subsidiary products
Develop effective Information Architecture (IA)/ User-experience (UX) solutions that provide optimal pathways for site visitors (navigation menus & navigation paths)
Develop and present strategic recommendations to entire WUSA leadership team for online, mobile properties plus employee-facing tools
Oversees website structure, content updates, and coordination of all web pages including the planning, creation and implementation of content design, navigation, user interface and functionality
Ensure to drive innovation across User-Centered Design practice
Recommend and implement the best approaches of user experience
Collaborate with various teams to design end-to-end chain of services, systems, and human interactions.
Prepare strategies and implement plans for cross-channel to assist customer-facing self-service.
Identify improvement areas plus prospective competitive advantage for advanced research as well as exploration
Ensure to prioritize User-Centered Design projects, improvements, and content as per enterprise priorities as well as Experience Systems
Create and finalize prototypes of design solutions for the development team
Manage web materials ensuring for Ontarians with Disabilities Act (AODA) compliance
Manage the successful delivery of digital experiences while ensuring compliance with AODA accessibility standards.
Develop project plans that include specific milestones and deliverables related to AODA compliance
Work closely with the development manager, infrastructure manager, marketing managers, and product managers to ensure AODA requirements are understood and implemented effectively
Conduct accessibility audits and assessments of digital experiences to identify areas of non-compliance
Develop strategies and solutions to address accessibility issues and improve overall user experience for individuals with disabilities
Educate and train the WUSA staff on AODA accessibility standards and requirements
Collaborate with external accessibility experts or consultants, if needed, to ensure compliance with AODA standards
Implement quality assurance processes to test for accessibility and usability, including assistive technology testing
Regularly communicate progress, challenges, and recommendations related to AODA compliance to stakeholders and IT Director
Management of e-commerce experience
Inspecting landing pages, product information, checkout options, and all other pertinent website-related systems to ensure their visual appeal, accuracy, and ease of use
Assisting with decisions about promotions such as discounted offers and affordable bulk packages
Support and manage multi-million-dollar e-commerce initiatives retailing event tickets, food/beverage products, sponsorship, donations
Collaborating with appropriate stakeholders to ensure the rollout of website changes
Monitoring website traffic and customer reviews to gauge responses to site updates
Work with WUSA IT and marketing teams to implement website modifications to improve Search Engine Optimization (SEO).Work with Business Managers to create and design the UI for web based, point of sale systems
Provide ongoing training, tools and support for staff and student users of web products
Responsible for hiring UX/UI Designers, including defining job requirements, conducting interviews and selection
Develop and deliver training programs and workshops to educate direct report, marketing staff and students on how to effectively use web products
Conduct regular meetings and performance reviews to assess performance, set goals, and provide guidance for improvement
Identify and provide opportunities for professional development and skill enhancement for the direct reports
Delegate tasks and responsibilities appropriately, considering the skills and capabilities of direct reports
Develop and maintain relationships with colleagues from other university departments involved in web design
Collaborate with the Director of IT to develop annual and long-term website plans, aligning them with organizational goals and priorities
Qualifications:
Post-secondary education in a related field or the equivalent combination of education, technical certifications or training, and work experience in a similar technical service-oriented environment
5+ years of experience as a user experience designer, interaction designer, information architect, or similar role.
1+ years of experience as a manager, lead, or similar
Extensive experience in web content management systems
Experience in measurement of UX/UI performance
Experience with eCommerce
Experience in accessibility requirements (AODA)
Experience within a WordPress environment is an asset
Experience with business analysis on digital/web-based projects is required
Knowledge of Waterloo Undergraduate Student Association services or a similar highly matrixed organization required
Strategic digital experience with a large university is an asset
Advanced systems analysis skills, as well as comprehensive experience implementing and supporting complex information systems
Expert knowledge around content management systems and other digital publishing capabilities
Expert knowledge of web technologies and UX principles
Skilled in designing for cross-browser compatibility, and ability to test and fix bugs across multiple browsers
Specific experience analyzing content management systems and independently completing fit/gap analysis to match future user needs with product development
Proven ability to leverage strong leadership competencies in support of providing excellent client service.
Effective analytical and problem-solving skills
Experience with agile software development principles
Proven record of accomplishment of taking initiative and delivering consistent outstanding results on projects and other work assignments
Specific experience using governance structures to manage issues, gain acceptance for changes, and guide information systems projects of diverse sizes to successful implementation
Strong interpersonal skills with the ability to interact in a positive and supportive manner with team members and clients
Previous experience with Atlassian software, particularly Jira Software and Jira Service Management, is an asset
A strong understanding of product design, typography, layout, color theory in digital environments, proof reading, in a client service-oriented, inhouse funded design and production environment
Equity Statement:
The University of Waterloo acknowledges that much of our work takes place on the traditional territory of the Neutral, Anishinaabeg and Haudenosaunee peoples. Our main campus is situated on the Haldimand Tract, the land granted to the Six Nations that includes six miles on each side of the Grand River. Our active work toward reconciliation takes place across our campuses through research, learning, teaching, and community building, and is co-ordinated within our Office of Indigenous Relations.
The University values the diverse and intersectional identities of its students, faculty, and staff. The University regards equity and diversity as an integral part of academic excellence and is committed to accessibility for all employees. The University of Waterloo seeks applicants who embrace our values of equity, anti-racism and inclusion.  As such, we encourage applications from candidates who have been historically disadvantaged and marginalized, including applicants who identify as First Nations, Métis and/or Inuk (Inuit), Black, racialized, a person with a disability, women and/or 2SLGBTQ+.
All qualified candidates are encouraged to apply; however, Canadians and permanent residents will be given priority.
The University of Waterloo is committed to accessibility for persons with disabilities. If you have any application, interview, or workplace accommodation requests, please contact Human Resources at hrhelp@uwaterloo.ca  or 519-888-4567, ext. 45935.