Manager, Development (Contract)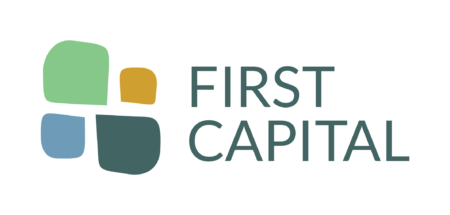 City : Toronto, ON, Canada
Category : Development
Industry : Real Estate
Employer : First Capital
First Capital [TSX: FCR.UN] is a leading owner, operator, and developer of mixed-use real estate located in Canada's most densely populated cities. First Capital's focus is on creating thriving urban neighbourhoods to generate value for businesses, residents, communities and our investors.  We strive for performance excellence at our properties and new developments, creating healthy and sustainable urban neighbourhoods.  As one of the Greater Toronto Area's top employers, we foster a vibrant corporate culture that ensures equal opportunity and well-being for all employees in a dynamic and rewarding workplace.

THE ROLE:
As the Manager, Development, you will be responsible for the management of a wide range of entitlement activities across the First Capital portfolio. This will encompass major or minor redevelopment, infill buildings, improvements of access or site design and protection of development and zoning rights.

You will be a key player overseeing all aspects of those development projects, and you will work closely with a team of Development Analysts to ensure projects are appropriately evaluated and target returns are achieved. Reporting to the Director, Development, you will also work closely with our internal teams on due diligence on existing properties and future acquisitions.
WHAT YOU WILL BE DOING:
Oversee all aspects of the day-to-day management of a variety of development projects, from pre-construction through to completion. This will include development of site plan layouts, approval of design specifications, obtaining government approvals, directing consultant work, and conducting feasibility studies.

Support the advancement of other mixed-use, multi-residential development projects with coordination of municipal entitlements submissions and liaison with consultant teams.

Oversee completion of pro forma cost budgets to evaluate financial feasibility of our development projects.

Ensure the execution of our development projects in accordance with the approved budget and timing, including managing the budgeted expenditures, and approving and processing consultant invoices.

Maximize the value of our existing properties by seeking additional zoning rights where appropriate.

Monitor and report on changes to municipal planning regime for all First Capital properties, in addition to adjacent applications in key markets.



WHAT YOU BRING:
Required level of education and related experience:
University Degree in Property Development, Planning, Urban Geography, Engineering, Architecture, or related discipline.

Ideally three (3) to five (5) years of progressive experience in commercial/mixed-use real estate development in urban markets.
Specific skills needed to be successful:
Highly knowledgeable in the municipal approval process related to real estate development, with experience in multi-residential development being an asset.

Strong working knowledge of the financial analysis process, including the preparation and review of pro forma budget analyses related to real estate development.

Extensive project management experience, including management of a team of external consultants and ensuring all projects are completed within the approved budget and timing.

Strong communicator with the ability to engage and instill confidence and credibility with internal teams, external consultants, and municipal officials.

Ability to manage many different projects concurrently by employing strong organizational and time management skills.

Oriented to produce high-quality work product by taking ownership of projects and having the passion to drive projects where creativity and lateral thinking will manifest in the best outcomes.
Please note this is a maternity leave contract position, lasting approximately 12 months, with possibility of extension or permanent full-time opportunities.
Our people are what makes us different. At First Capital we are committed to workplace diversity and inclusion within our organization, therefore, we encourage all qualified persons from all backgrounds to apply. Accommodations are available, upon request, to all applicants with disabilities throughout our hiring process.