Manager, Decarbonization and ESG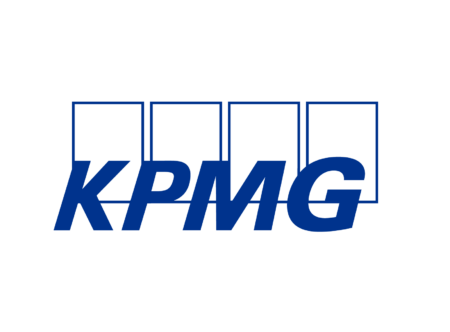 City : Vancouver
Category : Audit
Industry : Finance
Employer : KPMG
Overview
At KPMG, you'll join a team of diverse and dedicated problem solvers, connected by a common cause: turning insight into opportunity for clients and communities around the world.
The opportunity
KPMG's ESG practice provides a full range of advisory and assurance services to clients in both the corporate and public sectors including Forestry, Mining, Oil & Gas, Real Estate, Financial Services and more. Core services include Environmental, Social and Governance [ESG] and climate strategy, climate risk and decarbonization, GHG emissions inventory, ESG implementation support, reporting advisory and assurance.
Working at KPMG allows you to gain valuable on-the-job experience while building your professional network and business acumen. You will work with national and global organizations, and be involved in client delivery, firm building activities, and community initiatives. At KPMG, we'll provide you with the support to drive your own career and discover the countless opportunities available.
Our ESG practice in Vancouver is seeking a motivated and high performing Manager to support the delivery of climate change strategy development and decarbonization, GHG emissions inventory development, and sustainability reporting and assurance services to our clients.
Our Managers are expected to work collaboratively with the national ESG team focusing on;
Leading by example and being an authentic and active advocate of responsible business.

Have clear points of view on major sustainability megatrends.

Have a clearly navigable route to underlying service offerings (existing or new).

Support firm wide sustainability propositions.
What you will do
GHG emissions inventory development and advice – Provide technical advice to clients on the accounting, development and reporting of Scope 1, 2 and 3 GHG inventory in alignment with global standards such as the GHG Protocol and PCAF.

GHG assurance – Supporting multi-disciplinary assurance teams as a subject matter expert on environmental metrics such as GHG emissions, water consumption and air emissions.

Climate risk and decarbonization – Assist clients with physical and transition climate risk assessment, target-setting and decarbonization strategy and implementation.

Manage engagements including scoping, resourcing, budget monitoring, analysis and report writing.

Maintain an educational program to continually develop skills

Actively mentor and coach team members to their highest potential

Create a learning environment through leadership of team members
Business Development
Support client relationship and business development initiatives such as leading proposals, identifying new target clients, and performing market research.

Support development of KPMG's profile within the marketplace through industry involvement, contribution to internal and external publications, and assistance with presentations at conferences and industry events.
What you bring to the role
A Bachelor's degree in Science, Engineering, Sustainability or Business.

A Master's degree (MBA, MSc. or Meng.) is preferred, but not mandatory for candidates with substantial relevant work experience

At least 5 years of relevant experience in Engineering, Finance, ESG or Sustainability in consulting or industry, including experience in GHG emissions accounting and reporting.

Knowledge of the GHG Protocol and its associated standards and guidance documents and/or ISO-14064. Experience with emissions projections, decarbonization strategies and/or climate risk assessments would be considered an asset but is not mandatory.

Experience in drafting reports and deliverables for senior management and executives.
Keys to your success:
You must have a passion for sustainability, ESG and a commitment to responsible business.
In addition, you will have:
An ability to explain complex topics (climate change, GHG accounting) clearly to non- technical professionals and apply technical concepts and techniques to real world situation.

A pragmatic approach to analysis and problem solving, able to implement structure and conceptual models in complex client environments.

An ability to work both collaboratively and individually; be comfortable developing answers and solutions including when the client requirements are ambiguous or changing.

Able to form excellent working relationships both within KPMG and with clients.

Highest degree of personal and business integrity.

Additional language skills would be a strong bonus but not essential.

Have experience in ESG projects or engagements.

Be able to help create a coherent and compelling narrative within ESG and corporate sectors.
KPMG individuals Deliver Impact | Seek Growth | Inspire Trust and understand that a diverse workforce enables us to deepen relationships and strengthen our business.
Providing you with the support you need to be at your best
For more information about KPMG in Canada's Benefits and well-being, click here.
Our Values, The KPMG Way
Integrity, we do what is right | Excellence, we never stop learning and improving | Courage, we think and act boldly | Together, we respect each other and draw strength from our differences | For Better, we do what matters
KPMG in Canada is a proud equal opportunities employer and we are committed to creating a respectful, inclusive and barrier-free workplace that allows all of our people to reach their full potential. A diverse workforce is key to our success and we believe in bringing your whole self to work. We welcome all qualified candidates to apply and hope you will choose KPMG in Canada as your employer of choice. For more information about Inclusion, Diversity & Equity in Recruitment, please click here.
For general recruitment-related inquiries, please contact the HR Delivery Centre at cafmcdnhrsthotline@kpmg.ca.
If you have a question about accessible employment at KPMG, or to begin a confidential conversation about your individual accessibility or accommodation needs through the recruitment process, we encourage you to contact us at cafmcdnhrsthotline@kpmg.ca or phone: 416-777-8002 or toll free 1-888-466-4778.