Manager – Data Loss Prevention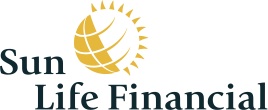 City : North York
Category : Full-time
Industry : Finance
Employer : Sun Life Financial
Vous êtes unique, comme le sont votre parcours, votre expérience et votre façon de voir les choses. Ici, on vous encourage et on vous motive à donner le meilleur de vous-même, et on vous donne les moyens de le faire. Vous travaillerez avec des collègues dynamiques – experts dans leur domaine – qui sont impatients de partager leurs connaissances avec vous. Vous aurez des gestionnaires inspirants qui vous aideront à développer votre potentiel et à atteindre de nouveaux sommets. Chaque jour, vous aurez de nouvelles occasions de rendre la vie de nos Clients plus radieuse – ils sont au cœur de tout ce que nous faisons. Découvrez comment vous pouvez faire une différence dans la vie des gens, des familles, des collectivités – ici et partout dans le monde.
Description de poste:
We are looking for an experienced Manager of Data Loss Prevention (DLP) with a strong background in Endpoint DLP and Cloud Access Security Broker (CASB) technologies. The ideal candidate will be responsible for leading the development, implementation, and maintenance of our DLP program. This includes designing and implementing policies, procedures, and controls to prevent the unauthorized disclosure of sensitive data across our organization.
Reporting to the Director, Database Security and Data Protection, the Manager - Data Loss Prevention will be responsible for defining and aligning strategies for data protection to ensure that exposures to data and cybersecurity threats are identified and managed at an acceptable level. The position is an integral part in the development and implementation of data protection programs across the enterprise. In this role you will regularly act as a voice of Information Security to clients and management, building cyber security confidence in support of business development and governance processes.
Note: The ability to attain The ability to attain Reliability Status Clearance for this role is essential. When you are required to apply for this clearance, you must have lived continuously in Canada for the last 5+ years at the time of your clearance application. No exceptions please.
How you will fulfill your potential:
• Develop and maintain a comprehensive DLP program that encompasses all data loss vectors, including endpoint DLP and CASB technologies
• Develop and maintain strong business and technology relationships, becoming a trusted partner to these groups
• Investigate moderate to complex events and communicate to senior leadership
• Define and implement policies, procedures, and controls to identify, monitor, and prevent the unauthorized disclosure of sensitive data
• Conduct periodic risk assessments and identify areas of vulnerability within our data protection framework
• Work with cross-functional teams to implement technical controls and technologies to prevent data loss
• Develop and implement training and awareness programs for employees to promote a culture of data protection and privacy
• Maintain up-to-date knowledge of emerging data loss prevention trends, threats, and technologies
• Monitor and report on DLP program performance metrics to senior leadership
• Ensure compliance with relevant regulatory requirements, such as GDPR, PIPEDA, HIPAA, and etc.
• Work at the forefront of designing innovative insider threat solutions
• Advanced knowledge of organization, technology controls, security and risk issues
• Promote a team environment
Skills and Experience we are looking for:
• Minimum of 10 years of experience in financial industry
• Minimum of 7 years hands-on experience leading, implementing and developing Data Protection / DLP & CASB Program.
• Strong understanding of data protection laws and regulations
• Hands-on experience developing policies/rules for Endpoint & Network Prevent DLP and CASB
• Experience with data discovery and designing discovery policies/rules
• Experience with Firewalls/Web Proxies, Networking and Endpoint protection
• Working knowledge of cybersecurity policies and standards related to Data Protection
• Strong project management skills, with the ability to prioritize tasks and manage multiple projects simultaneously
• Experience developing automation scripts, or a demonstrated aptitude for programming, is preferred (Python).
• Knowledge or Experience with AWS, GCP, and Azure cloud services preferred
• Experience with one or more SIEM and UEBA platforms (eg., Splunk, QRadar) would be a plus
Preferred Qualifications:
• Bachelor of Science in Computer Science, System/Computer Engineering, Cyber-Security, or Information Security is preferred. Other degrees and relevant experience will be considered
• Ability to work independently as well as in a global team environment, demonstrating creativity and an ability to check work conscientiously for errors and make decisions based on priorities, time constraints and risks
• Experience writing professional documents both for internal and external purposes as well as being comfortable with presenting to senior leadership and often delivering a tough message
• Excellent oral, written, and presentation communication skills required
What's in it for you?
• Competitive salary and bonus structure influenced by market range data
• 20 days vacation per year and an innovative sabbatical program
• Great Place to Work® Certified in Canada and the US - 2022
• Great Place to Work® award for Best Workplaces for #HybridWork - 2022
• A friendly, collaborative and inclusive culture
• Being part of our Analytics community, where we share best practices and broaden skill-sets
• Flexible Benefits from the day you join to meet the needs of you and your family
• Pension, stock and savings programs to help build and enhance your future financial security
L'échelle du salaire de base est pour l'emplacement principal du poste affiché. Elle peut varier selon l'emplacement du candidat sélectionné et d'autres facteurs. En plus du salaire de base, les employés admissibles de la Financière Sun Life participent à différents programmes de rémunération incitative, dont le montant octroyé est discrétionnaire et dépend du rendement de l'employé et de la compagnie. Certains postes de vente participent à des programmes de rémunération incitative basés sur les résultats de vente individuels ou de groupe. 
Depuis toujours, la diversité et l'intégration sont au cœur des valeurs de la Financière Sun Life. Nous croyons qu'un effectif diversifié ayant des points de vue variés et des idées créatives est avantageux pour nos clients, pour les collectivités où nous exerçons nos activités, ainsi que pour nous tous, en tant que collègues. Nous accueillons avec enthousiasme les candidatures de personnes compétentes provenant de tous les horizons.
Les personnes handicapées ayant besoin de mesures d'adaptation pour présenter leur candidature et celles qui doivent consulter les offres d'emploi sur un support de substitution peuvent envoyer leur demande par courriel à l'adresse 'thebrightside@sunlife.com'.
À la Sun Life, nous voulons créer un environnement de travail flexible où nos employés sont outillés pour donner le meilleur d'eux-mêmes. Nous offrons plusieurs options de travail flexibles selon les exigences du poste et les besoins individuels. N'hésitez pas à en discuter pendant le processus de sélection.
Nous remercions tous les candidats de l'intérêt manifesté pour ce poste. Nous ne communiquerons qu'avec les personnes qui auront été retenues pour passer une entrevue.
Échelle salariale:
80,000/80 000 - 130,400/130 400
Catégorie d'emploi:
Services technologiques - TI
Fin de l'affichage: