Manager, Corporate Communication (14 Month Contract)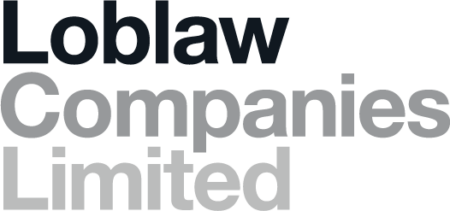 City : Brampton, Ontario
Category : Full time
Industry : Communication
Employer : Shoppers Drug Mart®
Referred applicants should not apply directly to this role.
All referred applicants must first be submitted through Workday by a current Loblaw Colleague.
Come make your difference in communities across Canada, where authenticity, trust and making connections is valued – as we shape the future of Canadian retail, together. Our unique position as one of the country's largest employers, coupled with our commitment to positively impact the lives of all Canadians, provides our colleagues a range of opportunities and experiences to help Canadians Live Life Well®.

At Loblaw Companies Limited, we succeed through collaboration and commitment and set a high bar for ourselves and those around us. Whether you are just starting your career, re-entering the workforce, or looking for a new job, this is where you belong. 
Loblaw is a large organization, with a number of different divisions, products and services – all geared towards the needs of 18 million Canadians that shop with us every single week.  We operate in grocery retail, pharmacy retail, apparel, financial services, eCommerce, and more.  We have weighty expectations of ourselves as an organization, as we work hard to help Canadians Live Life Well.  And while we admittedly have lofty goals, we do a lot of really cool stuff to achieve those goals.
We need a seasoned, creative and collaborative individual to help keep our stakeholders informed and excited about all this great stuff – notably, about our Environmental, Social and Governance (ESG) efforts. We have dynamic communications tools, and we need someone knowledgeable and excited to use them.
The role:
Our reputation as a business and our ability to demonstrate our purpose rests in large part on how well we communicate our ESG priorities, internally and externally.  To Loblaw, ESG involves fighting climate change and advancing social equity.  It involves reducing our carbon footprint, making our plastics more reusable and recyclable, and eliminating food waste.  It also involves achieving our representation targets, feeding 1 million children through PC Children's Charity, and supporting the health of women through Shoppers LOVE YOU.  We are looking for a Manager, Communication who will support internal and external communication for these issues
This position requires exceptional written, verbal and presentation skills; solid understanding of and experience working in internal and external communication, traditional and social media, experience with influencer identification and agency management, experience leading projects and teams to meet objectives, and the ability to build trusted relationships — with both internal and external stakeholders —while operating in a fast-paced, complex environment.
Here's what you'll need to do:
Leveraging both agility and creativity, oversee large scale Public Relations projects as part of an integrated marketing and communication team. This includes, reviewing plans, commissioning surveys, approving media materials, managing stakeholder expectations, budgeting and invoicing, as well as overall program measurement.
Effectively manage agencies and vendors to support campaigns and always on programs from briefing and planning to execution to program wraps.
Oversee daily media monitoring, including research and analysis of competitor and industry announcements and media coverage.
Identify news hooks and agile PR opportunities that support business objectives.
Manage crisis communication plans and reputational issues, as needed. 
Deliver internal communication support for our customer-facing programs.  This includes hyping our key campaign moments to create colleague ambassadors and fostering a world class employee engagement through events, social platforms and storytelling.
Foster a continuous improvement mindset within the team, by effectively measuring the impact of communication efforts post-implementation and adjusting wherever necessary. Leverage data and insights to influence and inform narratives and programming.
Connect across the broader corporate communication team to drive efficiencies and create value for our business partners.
Ideally you will have:
5 of related experience, primarily in corporate communication, doing most if not all of the things noted above.
University degree, with specialization in English, Communication, Public Relations or a related discipline.
Excellent written and verbal communication skills, a belief in plain language, and an ability to write in various styles and formats.
Track record of planning and executing strategic communication plans that drive measurable business results.
In-depth understanding of communications principles and practices.
Proven ability to support and counsel senior leaders, strong interpersonal skills.
Comfortable working in a fast-paced environment with the ability to adapt to change and meet timelines (without sacrificing quality!).
A positive attitude, a desire to learn, a willingness to roll up your sleeves to get work done either independently or as part of a team.
Assets: bilingualism and a sense of humour.
Advanced knowledge of, and experience using the Microsoft Office Suite (Word and PowerPoint).
Our commitment to Sustainability and Social Impact is an essential part of the way we do business, and we focus our attention on areas where we can have the greatest impact. Our approach to sustainability and social impact is based on three pillars – Environment, Sourcing and Community – and we are constantly looking for ways to demonstrate leadership in these important areas. Our CORE Values – Care, Ownership, Respect and Excellence – guide all our decision-making and come to life through our Blue Culture. We offer our colleagues progressive careers, comprehensive training, flexibility, and other competitive benefits – these are some of the many reasons why we are one of Canada's Top Employers, Canada's Best Diversity Employers, Canada's Greenest Employers & Canada's Top Employers for Young People.
If you are unsure whether your experience matches every requirement above, we encourage you to apply anyway. We are looking for varied perspectives which include diverse experiences that we can add to our team.

We have a long-standing focus on diversity, equity and inclusion because we know it will make our company a better place to work and shop. We are committed to creating accessible environments for our colleagues, candidates and customers. Requests for accommodation due to a disability (which may be visible or invisible, temporary or permanent) can be made at any stage of application and employment. We encourage candidates to make their accommodation needs known so that we can provide equitable opportunities.  
 
Please Note:
Candidates who are 18 years or older are required to complete a criminal background check. Details will be provided through the application process.