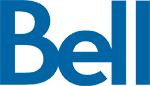 City : Whitby, Ontario
Category : Customer Experience
Industry : Telecommunications
Employer : Bell
Req Id: 408769
Are you ready to grow your career by taking on a new role at Bell? We always look for qualified internal applicants within our own team to support their development.

Bell's Field Services team is proud to be the face of the Bell brand, performing the best installation and repair services and maintaining Bell's network for our residential and business customers.
Do you know someone who would be perfect for this opportunity? If you refer a qualified candidate who is not a current Bell employee and they are hired, you may be eligible to receive a referral bonus! Simply look for the referral hashtag in the job description to see if this role qualifies.
Job description
The Field Services Control Centre team consists of multifunctional teams dedicated to provisioning and service assurance. It ensures that all appointments are met by coordinating and dispatching all orders to Bell technicians and partner groups from coast to coast. The candidate for this role will be responsible to ensure our commitments are met and to offer the best service possible to customers. This position provides an opportunity to work in a dynamic environment, where the emphasis is on the delivery of service to technicians and Bell customers alike.
Reporting to the Senior Manager, Control Centre, the manager will lead a team of clerical associates who are responsible for managing coded orders, cycle time SLAs and customer notification. The Control Centre is responsible to ensure that the appropriate Calendar thresholds are available and balanced between products and market offerings, that technicians are loaded jobs in the most optimal route, and that any and all roadblocks are resolved.
The successful candidate thrives on delivering results and shows passion for customer service. The position is particularly suited to those who enjoy working face to face with large diverse teams, are analytical and continuously look for process improvements enabling business transformation. As part of this dynamic team, the successful candidate will lead change, motivate teams and move the Control Centre forward in achieving Bell Canada's 6 Strategic Imperatives.
Key Responsibilities
Lead a team of unionized clerical associates in meeting or exceeding service indicators (Arrive Lates, Plant Load, WOW, SDND, 2 day calendar offering, 2 hour interval, etc).

Create and execute strategies for improved forecasting and methods/tools including communications plans and change management

Manage productivity improvement initiatives and processes that impact operational teams

Partner with various support teams (project, process and training) to develop and implement work methods and respond to ongoing changes in the organization's priorities

Develop recruitment & hiring strategies, ensure effective performance management, and direct and supervise staff development. Work with support teams to develop employee competencies

Anticipate opportunities and potential solutions, and lead cross-functional teams through the problem-resolution process

Develop relationships with external partners, departments and work in collaboration with colleagues Remove obstacles blocking or slowing down teams; lead escalation resolution
Critical Qualifications
Bachelors Degree or Masters in a discipline such as: Business Analytics, Mathematics, Economics, Engineering, Computer science, or quantitative discipline (ie. Experience in forecasting and/or workforce management)

Minimum of three years of experience in staff management, proven analytical role

Excellent knowledge of office software (Excel, PowerPoint) with ability to quickly build a clear presentation for an executive audience that graphically explains strategy, opportunities, business insight

Experience in executive presentations; bilingual, excellent oral & written

Results-oriented, with the ability to generate results in a consistent manner

Highly motivated, proactive, self driven, dynamic and results-oriented with desire to influence and promote change

Strong leadership skills: ability to listen, influence and establish relationships

Ability to make the right decisions quickly, particularly in highly stressful situations

Ability to adapt easily to an ever-changing environment

Ability to set priorities, meet deadlines and find ways to continually improve the district's daily activities

Ability to work independently with minimum supervision
Preferred Qualifications
Working knowledge of Field Services

Experience in the operations of telecommunications networks, including expertise in the service provisioning and service assurance areas

Knowledge of the Provisioning and Assurance process

Knowledge of SAS, SQL

Knowledge of Bell Systems: FWFM, Action!, Click, WFMS, BCRIS
#LI-NA
#EmployeeReferralProgram
Adequate knowledge of French is required for positions in Quebec. 
Additional Information:
Position Type: Management 
Job Status: Regular Term - Full Time 
Job Location: Canada : Ontario : Toronto || Canada : Ontario : Bradford || Canada : Ontario : Brampton || Canada : Ontario : Cambridge || Canada : Ontario : Cornwall || Canada : Ontario : Dundas || Canada : Ontario : Etobicoke || Canada : Ontario : Greater Sudbury || Canada : Ontario : Hamilton || Canada : Ontario : Markham || Canada : Ontario : Milton || Canada : Ontario : Mississauga || Canada : Ontario : Newmarket || Canada : Ontario : Scarborough || Canada : Ontario : Vaughan || Canada : Ontario : Whitby 
Flexible work profile: Mobile
Application Deadline: 03/24/2023 
All team members are expected to reside in Canada and within a reasonable commuting distance from their work location to ensure that they are able to come to the office as required, whether the visit is planned or unplanned.
Please apply directly online to be considered for this role.  Applications through email will not be accepted.
At Bell, we don't just accept difference - we celebrate it. We're committed to fostering an inclusive, equitable, and accessible workplace where every team member feels valued, respected, and supported, and has the opportunity to reach their full potential. We welcome and encourage applications from people with disabilities.
Accommodations are available on request for candidates taking part in all aspects of the selection process. For a confidential inquiry, simply email your recruiter directly or recruitment@bell.ca to make arrangements. If you have questions regarding accessible employment at Bell please email our Diversity & Inclusion Team at inclusion@bell.ca.
Created: Canada, ON, Toronto
Bell, one of Canada's Top 100 Employers.