Manager, Consumer Connections – Danone Canada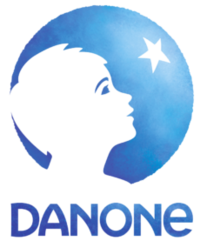 City : See posting on website
Category : Quality & Food safety
Industry : Food and Beverage
Employer : Danone Canada
Manage consumer connections and communications, and assist call center operations
You will analyze consumer inquiries, praises, complaints and feedback and present trends and insights on assigned brands/categories. You will make sure consumer point of view is understood to drive innovation and improve products during development, launch, market activation, and restage.

You will create and align on consumer messaging with marketing, center of excellence (COE), risk management, quality & food safety, communications and legal to address consumer inquiries and complaints.

You will collaborate with Marketing and COE to activate the brand voice within consumer touchpoints and calibrate usage

offering recommendations for improvement.
You will assist in program integrations and activate innovations, renovations and campaigns within the consumer center ensuring front-line teams are prepared to resolve consumer inquiries and complaints with the highest level of satisfaction.

You will assist in vendor business reviews and the day-to-day consumer call center operations and partner relationships --developing operational standards aligned with business goals and best practices ensuring program delivers consumer connections and insights.

You will assist the community management process on owned social media, owned and retailer ratings & review sites, and e-commerce support.

You will be part of the sensitive cases escalation process and you will contribute to risk assessments. You will coordinate exchanges between stakeholders to provide adequate assistance to call centers and consumers.

You will assist with crisis plan implementation and incident work group on emerging issues, working closely with the leadership team, Q&FS, Communications, Legal and Consumer Engagement teams.

You will manage consumer satisfaction measurement indicators and identify findings for improvement in consumer satisfaction including vendor assessment, questionnaires, and analyses to initiate continuous improvements and increase satisfaction scores. 
#LI-NORAM
#LI-HYBRID
The ideal candidate will have the following qualifications and competencies:
College's, Bachelor's, or master's degree: science, engineering, statistics, or equivalent

Minimum of five (05) years work experience in quality or consumer experience in CPG industry or trade

Bilingualism is required (French and English)

Strong reporting skills, ability to synthesize data to key insights and communicate consumer stories

Ability to create, analyze, and interpret complex data to provide recommendations

Excellent communicator both written and verbal with audiences across multiple levels

Have decisive judgement and knowledge of brand building and consumer retention

Creative thinker with continuous improvement mindset and strong transversal leadership

Strong collaboration skills, stakeholder focus, and develop partnerships

Experience in training trainers on product/campaign launches and activations is a plus
Danone Canada is a business unit of Danone and operates from headquarter offices in Boucherville, Quebec, and Toronto, Ontario. Danone Canada is the country's largest consumer-facing B Corporation, demonstrating that the company meets the highest standards of social and environmental performance, accountability, and transparency. From year to year, Danone is recognized as one of Canada's Top 100 Employers for its forward-thinking work environment and was awarded the Parity Certification Women in Governance for our commitment towards gender equality in the workplace. We have 500+ employees across Canada that are engaged and energized to deliver Danone's mission: Bringing health through to food to as many people as possible, by working on strong brands such as Activia, Oikos, Danone, Silk, International Delight and many others. Come join our movement for a healthier world: One Planet. One Health BY YOU.  
Danone Canada doesn't just welcome what makes you unique, we value it. We're proud to provide equal opportunities to all employees and applicants for employment without regard to cultural background, religion, disability, sex, sexual orientation, gender identity and expression or age. Faithful to our values of openness and humanism, all our employees share the commitment to engage one another with dignity and respect. 
Danone Inc. is committed to complying with its obligations under the Accessibility for Ontarians with Disabilities Act and the Ontario Human Rights Code.  Danone Inc. will make reasonable efforts to provide accommodation throughout its recruitment process, to the point of undue hardship, and will work with applicants requesting accommodation at any stage of this process.  Questions concerning the availability of accommodation in the recruitment process may be forwarded to INFORMATION@danone.com. 
Please note that this posting has been written in the masculine form solely to shorten the text. We promote diversity and encourage all people with the skills mentioned in this posting to apply for this position. 
Here are some of the reasons why you should join our team: 
Named one of Canada's Top 100 employers for the 4th year in a row! Certified B Corporation®. 
Vacation & Personal Time Off: Danone's innovative and flexible vacation policy, lets you take as much paid time off as you need. Summer schedule and no-meeting Friday afternoons. 
Benefits & Compensation: annual salary review and year-end bonuses at all levels. Core Health plan paid 100% with no waiting period. Flexible credits for health expense reimbursement, wellness account, health spending account or RRSP. Matching group retirement savings plan. Parental leave benefit for primary caregiving parent and second caregiving parent. Employee assistance program and telemedicine service. 
Work Environment: a flexible hybrid model that lets employees work with their managers to design a work model that best suits their needs. Onsite workplace features (flexible and collaborative working spaces, fresh fruits, yogurts, and plant-based products), onsite gym and fitness classes.  
Work Atmosphere: casual dress code, concierge services available throughout the year, employee sports teams, social committee, departmental-led events. 
Training & Skills Development encourages ongoing employee development through a variety of in-house and online training initiatives, mentoring and leadership development programs.  
Community Involvement: founding partner of Breakfast Club of Canada and has worked alongside the organization for 25 years, helping kids develop their potential by giving them regular access to a nutritious breakfast in a comfortable environment.