Manager, Compliance, Competition Law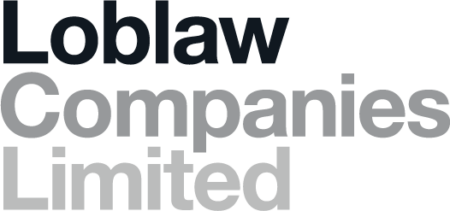 City : Brampton, Ontario
Category : Full time
Industry : Compliance
Employer : Shoppers Drug Mart®
Referred applicants should not apply directly to this role.
All referred applicants must first be submitted through Workday by a current Loblaw Colleague.
Come make your difference in communities across Canada, where authenticity, trust and making connections is valued – as we shape the future of Canadian retail, together. Our unique position as one of the country's largest employers, coupled with our commitment to positively impact the lives of all Canadians, provides our colleagues a range of opportunities and experiences to help Canadians Live Life Well®.

At Loblaw Companies Limited, we succeed through collaboration and commitment and set a high bar for ourselves and those around us. Whether you are just starting your career, re-entering the workforce, or looking for a new job, this is where you belong. 
Manager, Compliance, Competition Law, Loblaw Companies Limited
Location: Brampton, Ontario
Department: Enterprise Compliance & Ethics
Job Overview:
Are you passionate about regulatory compliance and compliance management? Are you knowledgeable about risk and control fundamentals and the key elements of a best-in-class compliance program? Would you like exposure to the unique and rapidly-evolving area of competition law? If so, we want you on our team.
Reporting to the Director, Competition Law Compliance, and working closely with the other Manager, Compliance, Competition Law (responsible for Policies and Procedures, Training, Communication, and Incident Management) this role will work closely with key stakeholders throughout the business to provide high quality, proactive support to the Competition Law Compliance Program (the "Program") for Loblaw Companies Limited and its affiliates/subsidiaries.
Responsibilities:
The candidate will be responsible for carrying out the following responsibilities for the Program:
Risk Assessment
Assess Program risks, through facilitated workshops and other means, across the enterprise to ensure that existing controls address such risks.

Maintain and update the Program risk and control register on a timely basis and highlight areas where changes in risk profile are occurring through consultation with business stakeholders, the Legal Department, and the Competition Law Compliance team.
Control Design and Monitoring
Review and map business processes and design controls to mitigate identified risks.

Identify and assess options for automating compliance processes in order to improve the efficiency of the Program, including opportunities for continuous control monitoring.

Identify opportunities to remove redundancies and inefficiencies from the Program through automation or other means.
Testing and Audit Support
Ability to conduct operational testing and design review of controls.

Ensure readiness for external audits of the Program by identifying required documents, organizing all materials, updating as required, and presenting to auditor.
Deficiency Tracking and Remediation
Identify and track deficiencies or opportunities for improvement in Program operation or design.

Develop and document Management Action Plans to remediate deficiencies.

Track the status of Management Action Plans to ensure completion.
Risk and Performance Monitoring
Ability to formulate and track Key Performance and Key Risk indicators to ensure that the Program is operating effectively and mitigating risk. 
Proven Ability to:
Identify and assess risks and implications resulting from business changes or regulatory changes.

Demonstrate deep knowledge in risk and control fundamentals.

Manage business and regulatory changes affecting the Program with strong planning, communication, and execution.

Work in a fast-paced environment with the ability to adapt to change and meet timelines.

Build relationships and influence stakeholders.

Exhibit strong attention to detail, great organizational and project management skills, sound judgment, and the ability to prioritize assignments, solve problems, and meet deadlines.

Demonstrate excellent communication (written, oral and presentation), interpersonal and people management skills.

Exercise strong analytical capabilities, including the ability to synthesize complex information into accessible and meaningful business guidance. 

Maintain discretion and/or confidentiality.

Come to work with a positive attitude, a desire to learn, and a willingness to roll up your sleeves to get work done, either independently or as part of a team.
Professional Competencies:
3+ years' experience in regulatory compliance, risk consulting or advisory, and/or internal audit with particular focus on conducting risk assessment, control design and assessment in a large complex organization. Retail or CPG experience is a plus.

Extensive experience assessing and executing on change management initiatives to ensure changes are adopted.

Experience collecting, manipulating and analyzing high volumes of data using advanced Excel or other means.

Advanced knowledge of, and experience using, the Microsoft Office Suite (Excel, Word, and PowerPoint). 

Regulatory experience, including competition law experience, in a large complex organization is a plus.

French language skills are a plus.
Our commitment to Sustainability and Social Impact is an essential part of the way we do business, and we focus our attention on areas where we can have the greatest impact. Our approach to sustainability and social impact is based on three pillars – Environment, Sourcing and Community – and we are constantly looking for ways to demonstrate leadership in these important areas. Our CORE Values – Care, Ownership, Respect and Excellence – guide all our decision-making and come to life through our Blue Culture. We offer our colleagues progressive careers, comprehensive training, flexibility, and other competitive benefits – these are some of the many reasons why we are one of Canada's Top Employers, Canada's Best Diversity Employers, Canada's Greenest Employers & Canada's Top Employers for Young People.
If you are unsure whether your experience matches every requirement above, we encourage you to apply anyway. We are looking for varied perspectives which include diverse experiences that we can add to our team.

We have a long-standing focus on diversity, equity and inclusion because we know it will make our company a better place to work and shop. We are committed to creating accessible environments for our colleagues, candidates and customers. Requests for accommodation due to a disability (which may be visible or invisible, temporary or permanent) can be made at any stage of application and employment. We encourage candidates to make their accommodation needs known so that we can provide equitable opportunities.  
 
Please Note:
Candidates who are 18 years or older are required to complete a criminal background check. Details will be provided through the application process.