Manager, Category & Shopper Development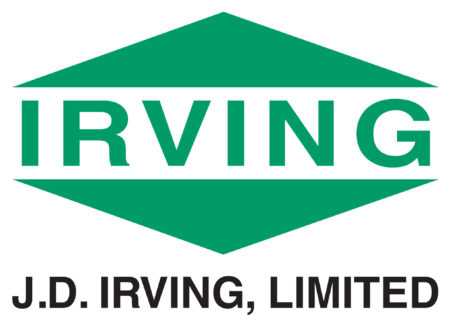 City : Toronto
Category : Sales, Marketing & Product Management
Industry : Paper manufacturing
Employer : J.D. Irving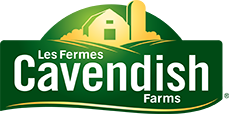 Manager, Category and Shopper Development - Cavendish and Irving Consumer Products (SHARED INSIGHTS TEAM)
Cavendish Farms is a leading producer of frozen food products for retail and foodservice markets throughout Canada, the United States and around the world. We have an appetizer plant in Wheatley, ON, two state-of-the-art potato processing plants in PEI, one in Lethbridge, AB, and another in Jamestown, ND. Headquartered in Dieppe, NB, the company also has sales office locations in Toronto and Boston.
The Manager, Category and Shopper Development will be based out of Toronto, Ontario (1551 Weston Road, M6M 4Y4). The Manager, Category and Shopper Development will be responsible for accelerating category and Cavendish growth by leveraging category/shopper insights and category management best practices. A successful CSD manager will build strong, collaborative relationships at the customer and will be viewed as an invaluable category advisor. Key responsibilities include category/shopper thought leadership plans, 5P best practice execution for bricks and mortar and online, standardized and ad hoc reporting, analytics, business reviews and collaborative category planning. The CSD manager will create and deliver persuasive insight-led selling stories which link to the retailer's objectives and strategies - resulting in business wins. This is a permanent, full-time position.
We're offering growth and endless opportunity at a company that's on the rise, backed up by the security of the entire JDI group of companies. Continuous Improvement is part of our culture. That doesn't just refer to our cutting-edge tech or marketing model—it means supporting every member of our team to learn, grow and become a bigger part of the company.
Job Requirements
Bachelor's Degree in Business Administration or Marketing or related field

Minimum 3 years of Category Management, Sales, or Trade Marketing experience

Consumer Packaged Goods experience is preferred.

Strong technical skills (i.e. Excel, Powerpoint, Word, Tableau, JDA)

Experienced in Nielsen, IRI, and other syndicated services.

Knowledge of retailer data platforms a plus (i.e. LDIA, IRI Circana, RetailLink)

5P solutions development experience for bricks and mortar and online

Ability to apply critical thinking to facilitate, develop and implement comprehensive strategic business plans that will deliver results.

Ability to understand, interpret, and synthesize syndicated data and custom research.

Storyboarding and presentation development skills
The main duties/responsibilities of this role include:
Manage

category leadership functions for assigned customers.

Be the expert in the retailer's objectives, strategies, and most valuable shopper.

Establish strong, multi-functional working relationships with the customer based on mutual trust and integrity.

Lead category and shopper discussions with customer

Develops and delivers insight-led customer presentations.

Present strategic and tactical recommendations on the 5Ps to improve category and brand performance.

Lead and implement strategic category management initiatives which deliver tangible wins.

Lead joint business planning (JBP) analytics, as requested.

Assist Key Account Managers on sales calls.
Category and shopper analysis
Proactively develops brand and category analytics for the customer team.

Generates most valuable shopper analytics and insights utilizing customer data, syndicated data, and other research.

Identifies business growth opportunities.

Develops insight-led responses to competitive actions to achieve favorable outcomes.
CLP &5P Best Practices Deployment
Understands a customer's 5P strategy by format for bricks and mortar and online, and how to influence category and brand decisions.

Achieves brand plan, playbook principles, and market share objectives at the customer utilizing insights, market data, and customer data.

Customizes CLP and 5P playbook to the customer and their shopper target.

Manages 5P tactic mix improve profitability and achieve financial targets.

Leads category management planning utilizing the 8-step process and best practices.
Account Planning
Co-leads account planning (SAP) process with the Sales Leads, identifying customer growth objectives and business solutions that unite retailer and Cavendish strategies.

Develops assortment, merchandising, pricing, promotion tactics and plans.

Collaborates with account directors and shopper marketing manager to deliver an implementation calendar for category leadership plan (CLP) activation.

Supports new item plans from a category perspective.
To Apply for this Career Opportunity
Concerned you don't meet every requirement? Research has shown that many women only apply to jobs when they feel they meet 100% of the hiring criteria. At Irving Tissue, we are focused on creating an inclusive environment where everyone feels welcome, appreciated and encouraged to contribute fully. If you are interested in this position but are concerned you may not fit the requirements perfectly, we would encourage you to still apply. You might be exactly who we're looking for with this role or others we have available!
Please apply online at https://careers.jdirving.com/.
For further details, please contact Recruitment at icprecruitment@irvingconsumerproducts.com 
We appreciate your interest in our company! Only those candidates selected for an interview will be contacted. 
To learn more about our products and services, click here. 
Irving Consumer Products is committed to the principle of equal opportunity in its employment practices and to providing an environment free from discrimination and harassment for all employees.