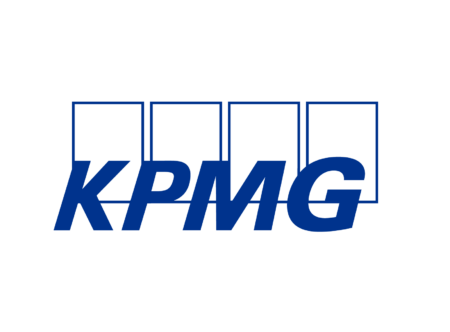 City : Toronto
Category : Audit
Industry : Finance
Employer : KPMG
Overview
At KPMG, you'll join a team of diverse and dedicated problem solvers, connected by a common cause: turning insight into opportunity for clients and communities around the world.
The opportunity
Are you a talented and proven leader who motivates teams and provides exceptional customer service?
Our FIRE group ( Asset Management, Funds, Insurance, Real Estate, Construction) is looking for seasoned Audit Managers to join our dynamic team. Our teams of professionals help our clients' manage risk so they can focus on their core business. By intimately understanding each client's business, we convert information into insights to uncover hidden opportunities to improve client efficiency and performance.
As part of the management team, you will be required to lead KPMG's audit teams and ensure the correct auditing and accounting practices, methodologies are applied to our clients. Clients will look to you to add value to their business throughout the audit engagement. This is an excellent opportunity to grow your career servicing some of the largest and most exciting clients in the market. Join a winning team!
What you will do
In charge of overseeing the quality assurance process/prcedures and managing audits from planning to completion.

Supervising, coaching and developing assurance team members

Setting goals and guidelines

Managing budget and schedules

Gathering and analyzing data

Producing reports and clients deliverables

Liaise with internal and external parties and addressing issues and concerns in a timely and efficient manner.

Delivering excellent client service
What you bring to the role
Canadian CPA designation or international equivalent recognized by CPAO

5 + years of experience working with a public practice accounting firm.

Previous experience using IFRS working with publicly listed clients.

Excellent client service skills with an aptitude to understand the clients' business to develop and maintain strong client relationships.

The ability to counsel, train, and mentor audit staff.

Ability to manage conflicting demands and priorities

Dedication and motivation to achieve high standards of client service.

Proven background of building a client base and adding revenue.

Excellent written and verbal communication skills.

Are a strong team player and have meticulous attention to detail?

Professional accounting firm experience is a must.
Keys to Your Success
KPMG individuals Deliver Impact | Seek Growth | Inspire Trust and understand that a diverse workforce enables us to deepen relationships and strengthen our business.
Providing you with the support you need to be at your best
For more information about KPMG in Canada's Benefits and well-being, click here.
Our Values, The KPMG Way
Integrity, we do what is right | Excellence, we never stop learning and improving | Courage, we think and act boldly | Together, we respect each other and draw strength from our differences | For Better, we do what matters
KPMG in Canada is a proud equal opportunities employer and we are committed to creating a respectful, inclusive and barrier-free workplace that allows all of our people to reach their full potential. A diverse workforce is key to our success and we believe in bringing your whole self to work. We welcome all qualified candidates to apply and hope you will choose KPMG in Canada as your employer of choice. For more information about Inclusion, Diversity & Equity in Recruitment, please click here.
For general recruitment-related inquiries, please contact the HR Delivery Centre at cafmcdnhrsthotline@kpmg.ca.
If you have a question about accessible employment at KPMG, or to begin a confidential conversation about your individual accessibility or accommodation needs through the recruitment process, we encourage you to contact us at cafmcdnhrsthotline@kpmg.ca or phone: 416-777-8002 or toll free 1-888-466-4778.