Manager, Art Direction (13-Month Contract)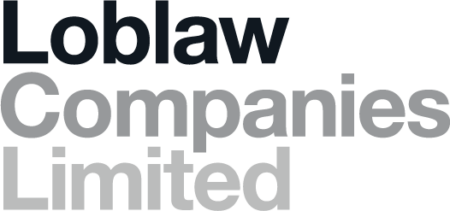 City : Toronto, Ontario
Category : Full time
Industry : Marketing
Employer : Shoppers Drug Mart®
Referred applicants should not apply directly to this role.
All referred applicants must first be submitted through Workday by a current Loblaw Colleague.
Come make your difference in communities across Canada, where authenticity, trust and making connections is valued – as we shape the future of Canadian retail, together. Our unique position as one of the country's largest employers, coupled with our commitment to positively impact the lives of all Canadians, provides our colleagues a range of opportunities and experiences to help Canadians Live Life Well®.

At Loblaw Companies Limited, we succeed through collaboration and commitment and set a high bar for ourselves and those around us. Whether you are just starting your career, re-entering the workforce, or looking for a new job, this is where you belong. 
NOTE: This is a 13-month contract backfilling for a maternity leave.
Are you a seasoned creative pro? Do you love directing and collaborating with talented and engaged designers, writers, marketers, vendors and social media teams? 
Then this is the role for you. Loblaw Agency is currently looking for a Manager, Art Direction to join our team. The Manager, Art Direction will work in partnership with a Senior Copywriter and will play an integral role on our Loblaw Agency team. 
If this feels like it's you, raise your hand. You are passionate about being part of a team that thrives on taking an idea and making it different and engaging. Without forgetting the fun! But above all, you make it all relevant to the customer. You understand what makes each of the channels unique and you are driven by results. Whether it's a transactional tactic or large campaign, you can distill information and data insights to craft a compelling story. You're a team player and collaborator who wants to deliver all the most engaging ideas and visuals. 
Key Responsibilities:
Partnering with the Copywriter, Social Manager, ACD and Senior Creative Director to deliver exceptional creative ideas for a diverse range of tier one brands, across all mediums 

Strong strategic acumen to deliver creative ideas on brief and on brand 

Work with vendors and partners to develop assets (e.g., motion, video, photography, illustration) to support the creative strategy and vision 

Direct and be accountable for the final development and production of visual creative assets 

Ensure brand guidelines and directives are embraced and adhered to in all executions

Keep up to date of digital and social best in class developments

Lead the creation of storyboards to produce assets (social media, television, digital etc.) 

Stay curious and be familiar with competitor marketing programs

Create inspiring, concise presentations and pitch your work effectively. You are a brave and capable salesperson

Work efficiently with various budgets and come forward with ideas, solutions and suggestions:
What You'll Need:
5+ years of experience 

Bachelor's degree or Diploma, new media arts, creative advertising or equivalent 

A creative visionary, with an unwavering dedication to achieving creative excellence 

Trusted partner and possess the insight, knowledge and professional leadership to confidently move from concept through to completion of a project, bringing concepts to life 

Expert ability to lead and direct photography and broadcast shoots 

Ability to prioritize and lead multiple deadline-driven task/projects in a fast-paced environment 

Proven ability to create effective, original advertising materials on tight timelines 

Exceptionally innovative and creative, with excellent ability to collaborate

Exceptional interpersonal skills in order to effectively source information, obtain approvals, build relationships, and provide influence to achieve success 

Excellent organizational, planning and problem-solving skill 

Seasoned on-set experience in studio (video, radio, photography) 

Seasoned experience working with copywriters and social media teams. 
Our commitment to Sustainability and Social Impact is an essential part of the way we do business, and we focus our attention on areas where we can have the greatest impact. Our approach to sustainability and social impact is based on three pillars – Environment, Sourcing and Community – and we are constantly looking for ways to demonstrate leadership in these important areas. Our CORE Values – Care, Ownership, Respect and Excellence – guide all our decision-making and come to life through our Blue Culture. We offer our colleagues progressive careers, comprehensive training, flexibility, and other competitive benefits – these are some of the many reasons why we are one of Canada's Top Employers, Canada's Best Diversity Employers, Canada's Greenest Employers & Canada's Top Employers for Young People.
If you are unsure whether your experience matches every requirement above, we encourage you to apply anyway. We are looking for varied perspectives which include diverse experiences that we can add to our team.

We have a long-standing focus on diversity, equity and inclusion because we know it will make our company a better place to work and shop. We are committed to creating accessible environments for our colleagues, candidates and customers. Requests for accommodation due to a disability (which may be visible or invisible, temporary or permanent) can be made at any stage of application and employment. We encourage candidates to make their accommodation needs known so that we can provide equitable opportunities.  
 
Please Note:
Candidates who are 18 years or older are required to complete a criminal background check. Details will be provided through the application process.