Manager, Alumni Engagement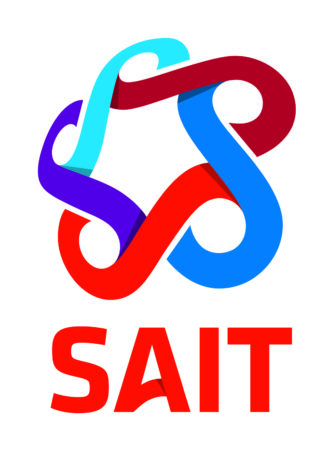 City : Calgary, AB
Category : APT Permanent Salary
Industry : Education
Employer : SAIT - Southern Alberta Institute of Technology
A student's relationship with SAIT doesn't end at convocation — we are proud of the life-long relationships we have with our alumni. The Alumni and Development department shares SAIT's story, connects donors to incredible people, projects and experiences. SAIT is fortunate to receive financial support from our alumni family, industry and community at large. If you're passionate about nurturing the connections between SAIT and our alumni family, we want to meet you.
The Opportunity
The Manager, Alumni Engagement reports to the Associate Director, Alumni and Stakeholder Relations and is responsible for overseeing the Alumni Engagement Team. This includes the continued development of the Alumni Engagement Strategy and oversees the day to day operations of the Alumni Engagement Team as they execute their responsibilities. The Manager, Alumni Engagement works closely with the Manager, Advancement Communications and Manager, Donor Relations to support a collaborative, caring and synergistic work environment.
The Alumni Engagement Manager is a strategist and collaborator who leads a team of high performers to steward relationships through:
• Strengthening lifelong relationships with alumni through best practices in engagement
• Establishing collaborative ties with communications and marketing, as well as our eight schools, to ensure SAIT is unified and thoughtful in its alumni relationship programming
• Promoting the strategic direction and programming of the Alumni Team throughout the institution, and working with and curating alumni opportunities from the institution, to further the goals of deeper, more meaningful engagement experiences for SAIT grads
• Managing alumni audience-specific programming, including ensuring alumni personas are addressed and appropriate focus and engagement methodologies are used specific to characteristics of the personas.
• Overseeing alumni-specific metrics reporting to ensure reporting is implemented, tracked and analyzed to use data inputs to better target/influence programming.
• Administrating Alumni-specific communications development in alignment and cooperation with the strategic direction of the Communications Manager and their team of creatives, including a revived emphasis on strategic focus on online engagement
• Ensuring the proper administration of SAIT policies and procedures with respect to alumni engagement activities and alumni communications
Job classification: SUPERVISOR - P5932
Salary range:
$70,000 - $114,000
Hours Per Week: 37.5
Posting closing date: December 7, 2022
About SAIT
SAIT is a global leader in applied education. Named one of
Alberta's Top Employers
, we offer the chance to work with a purpose — preparing the next generation of industry leaders, entrepreneurs, advocates and explorers.
Building on our 100+ year history, we're looking for innovative, bold and collaborative employees who embrace change and deliver world-class customer experiences. Your future starts now at SAIT.
Equity, diversity and inclusion (EDI) is essential to achieving SAIT's vision to be a global leader in applied education. It creates the conditions for a healthy campus where everyone feels welcome, respected and empowered to succeed. SAIT values fairness, shared accountability and the importance of representation. The institution expects a commitment from its students and employees to continuously develop an equitable and inclusive mindset that celebrates diverse experiences and perspectives. Learn more about
EDI at SAIT
.
For information on the collection and use of your personal information, please see our
Privacy Policy
.
BEWARE FALSE POSTINGS AND RECRUITING OFFERS
SAIT has been made aware of individuals or organizations posing as SAIT using false postings to attract job seekers and collect personal information. Please be aware that SAIT will never request sensitive personal information beyond what is required for an application.
Career opportunities at SAIT will always be posted on the SAIT career site and we encourage applicants to only apply directly through there. When your application is completed you will receive an email confirmation, if you did not receive one please check your junk mail or try applying through the SAIT career page again.