Manager, Advisory Initiatives and Implementation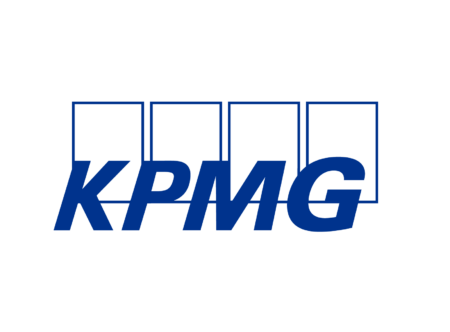 City : Toronto
Category : Advisory
Industry : Finance
Employer : KPMG
Overview
At KPMG, you'll join a team of diverse and dedicated problem solvers, connected by a common cause: turning insight into opportunity for clients and communities around the world.
The opportunity:
Spanning industries, regions and service lines, KPMG's Advisory practice supports our clients through landmark projects and transformations placing them at the cross-roads of their organizational history. From preventing, detecting, and responding to cyber threats to restructuring an operation through AI and cognitive learning; start-ups trying to find their footing to legacy brands that want to retake their market; and clients navigating ground-breaking partnerships to those facing tough social issues, clients choose KPMG because of our peoples' technical expertise, deep industry insight and ability to get the job done.
The Manager, Advisory Initiatives and Implementation is an internal, non-client facing role. This role will be instrumental in driving the execution of Advisory led projects from start to finish. Under the leadership of the Director, Advisory Initiatives and Implementation, you will be accountable for understanding the scope of projects assigned to you and working with project team members and stakeholders through initial needs assessment to design, development and implementation. Initiatives that you might work on in this role span a variety of areas including operational growth, business cases, strategic planning, and practice development.
This position can be located anywhere in Canada.
What you will do
Understand key objectives of new initiatives and help to frame overall project scope.

Work closely with senior Advisory stakeholders to deliver on strategic initiatives.

Engage in stakeholder management to deliver on strategic initiatives while gathering and sharing feedback.

Develop high-quality program deliverables and lead robust implementation and change management action plans.

Take ownership for project management from kick off to delivery and provide regular and proactive status updates to program owners and leadership.

Identify potential risks and challenges associated with project implementation. Develop mitigation strategies and contingency plans to address these risks.

Ensure that projects are completed with a high level of quality and that they meet predefined standards and requirements.

Help to navigate complex transitions to adopt new processes or systems while achieving the main objectives of the change initiative.

Spearhead and implement critical strategic initiatives spanning a range of Advisory priorities – i.e. Financial modeling, business planning, organizational design, new service offering development, HR planning, process improvement, investment business cases, business-unit strategy, market intelligence / research.

Create internal awareness of the Initiatives and Implementation team's capabilities internally as to increase adoption and utilization.
What you bring to the role
Bachelors Degree in Business, Commerce, or related field

3 - 5 years of proven experience in audit, finance, program / project management, or in a consulting capacity

CPA, CFA or MBA considered an asset

Exceptional relationship management skills with proven experience navigating complex stakeholder relationships/highly matrixed organization to achieve successful outcomes

Superior written communication and presentation skills with the ability to adapt communication style based on the application and audience

Experience with change management strategies and best practice.

Prosci Change Management Certificate considered an asset.

A results-orientated focus with the ability to operate in rapidly changing and/or ambiguous environments

Strong analytical and problem-solving skills with the ability to clearly and articulately identify and define problems and develop creative solutions to address client requirements

Keen project management and organizational capabilities with experience developing and delivering against project management schedules and action plans in a multi-disciplinary team. Project Management Institute Certificate considered an asset.

Advanced Excel and reporting skills with the ability to leverage reporting functionality to manage quantitative and qualitative data sets

Experience developing best-in-class PowerPoint decks with the ability to adapt content & depth for intended audiences.
Keys to Success:
KPMG individuals Deliver Impact | Seek Growth | Inspire Trust and understand that a diverse workforce enables us to deepen relationships and strengthen our business.
Providing you with the support you need to be at your best
For more information about KPMG in Canada's Benefits and well-being, click here.
Our Values, The KPMG Way
Integrity, we do what is right | Excellence, we never stop learning and improving | Courage, we think and act boldly | Together, we respect each other and draw strength from our differences | For Better, we do what matters
KPMG in Canada is a proud equal opportunities employer and we are committed to creating a respectful, inclusive and barrier-free workplace that allows all of our people to reach their full potential. A diverse workforce is key to our success and we believe in bringing your whole self to work. We welcome all qualified candidates to apply and hope you will choose KPMG in Canada as your employer of choice. For more information about Inclusion, Diversity & Equity in Recruitment, please click here.
If you have a question about accessible employment at KPMG, or to begin a confidential conversation about your individual accessibility or accommodation needs through the recruitment process, we encourage you to visit our accessibility page.