Maintenance Single Ticket – Millwright (FT starting at $32.33/hr) Afternoon Shift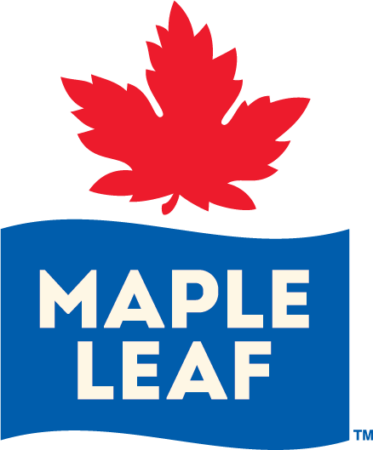 City : Brampton
Category : Manufacturing
Industry : Food/Packaging
Employer : Maple Leaf Foods
Maple Leaf Foods Inc. is a Canadian consumer packaged meat and protein company. At our facilities, our employees work with various types of meat including chicken, pork, and beef in a cold environment.
As this is a FULL-TIME permanent opportunity, we require availability of 40 hours/week on a permanent basis. Success sharing program is in effect. Starting rate is from $32.33/hr on the afternoon shift (starting at 2:30pm). A valid license is required.  Please email resumes to hrwalker@mapleleaf.com
Position:
Maintenance Single Ticket - Millwright
Starting Pay:                           $32.33/hr
Shift:                                        PM (2:30pm-10:30pm) 
Hours:                                      FT (8 hour shifts, 40hrs/week)
Position Summary:        
The Maintenance Team at 97 Walker Drive is looking for a Single Ticketed Millwright. The successful candidate will have experience working in a fast paced, food manufacturing environment and have a demonstrated ability to work safely, ensuring safe pant operations and a safe working environment for all employees.    
Position Responsibilities:
Trouble shooting/repairs/installations of mechanical services
Carryout oral/printed work requests and apply corrective measures in a timely fashion.
Have intermediate grasp of related mechanical requirements and apply corrective measures.
Perform PM and regular Work Orders and account for inventory and labour on computerized maintenance system.  SAP experience is an asset.
Welding repairs and/or fabrication of equipment parts to Food Safety standards
Fulfill mechanical requirements of work orders and trouble shooting and repairs c/w requesting assistance where necessary
Perform machining and sheet metal work for equipment repairs and/or upgrades to meet equipment and Food Safety spec's
Communicate daily repair activity with Supervisors and with other Departments
Work in compliance with all Health and Safety, Food Safety and HACCP requirements.
PREFERRED EXPERIENCE, SKILLS, KNOWLEDGE AND EDUCATION:
Holds an Industrial Millwright Mechanic license with 2 – 3 years of experience in a manufacturing food processing environment as an Industrial Mechanic 
Knowledge of conveyors, pumps / compressor, electrical / electronic controls and high speed packaging equipment.
Ability to complete work orders and organize and plan daily tasks with minimal supervision.
Formax and Multivac equipment knowledge is an asset
Ability to work in a team based environment.
WORKING ENVIRONMENT:
Plant environment (ambient and refrigerated); 24-7, 2 shift operation
A fast paced work environment with multiple, tight and changing priorities
Health and Safety:
Demonstrated ability to wear proper PPE and comply with safety requirements
Lifting up to 60lbs, bending and reaching
Pushing, pulling and overhead reaching
Prolonged standing and climbing (ladder to the hopper)
Communication, Cooperation & Continuous Improvement Skills:
Ability to read, write and communicate in English
Positive interaction and information sharing with Associates and Salaried Team
Active participation in Work Group meetings
Ability to obtain pertinent information, evaluate information objectively and explore alternative solutions to problems
Actively finding new and improved ways of completing tasks
Willing to try new things and assume additional responsibilities
Cross-shift communication
We thank all applicants for their interest in exploring employment opportunities with Maple Leaf Foods however only those selected for an interview will be contacted. Applicants may be subject to a background check and must meet the security criteria designated for the position. Maple Leaf Foods is committed to Employment Equity and maintaining a diverse workforce. Job applicants with a disability who require reasonable accommodation for any part of the application or hiring process can contact our Talent Attraction Team at accommodations@mapleleaf.com or 905-285-5862. Reasonable accommodations will be determined on a case-by-case basis and your request will be responded to as soon as possible.