Maintenance Operator – 12 month contract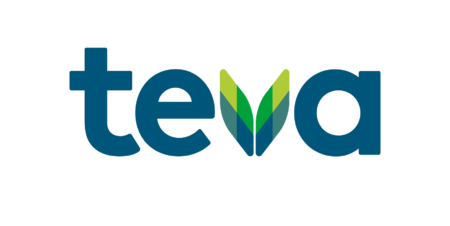 City : See posting
Category : See posting
Industry : Pharmaceutical/Healthcare
Employer : Teva Canada
Who are we?
Teva is a global pharmaceutical leader and the world's largest generic medicines producer, committed to improving health and increasing access to quality health solutions worldwide. Our employees are at the core of our success, with colleagues in over 80 countries delivering the world's largest medicine cabinet to 200 million people every day. We offer a uniquely diverse portfolio of products and solutions for patients and we've built a promising pipeline centered around our core therapeutic areas. We are continually developing patient-centric solutions and significantly growing both our generic and specialty medicines business through investment in research and development, marketing, business development and innovation. This is how we improve health and enable people to live better, healthier lives. Join us on our journey of growth!
Job Description
Under the direction of the Maintenance Manager and within one's area(s) of qualification and / or certification, provides maintenance support for equipment, utilities, systems and facilities to enhance productivity, quality and safety. Performs a variety of tasks, including, but not limited to: installation, modification, repair, fabrication, preventative maintenance, troubleshooting, set-up, commissioning or execution of protocols, in accordance with established SOPs, GMP and EH&S requirements.
Essential Duties & Responsibilities:
Perform or assist with set-up, change-over, preventative maintenance, installation, modification, troubleshooting, maintenance and/or repair of Site equipment, utilities, systems and/or facilities in accordance with established SOPs, GMP guidelines and EH&S policies.

Identify, recommend and implement when approved improvements to line procedures, equipment, utilities, systems and/or facilities to enhance the productivity, quality or safety of products, processes and/or procedures

Perform safe operational checks on equipment and systems. Detect and investigate variance in performance of equipment, utilities, systems and/ or facilities to ensure proper functioning, identifying concerns as required.

Identify an OEM or spare part by consulting machine manuals when required. Communicate with direct leader about a purchase prior to initiating a purchase request, following TEVA purchasing guidelines. Creates/completes work orders in SAP.

Execute qualification and/or validation protocols for the installation, commissioning and/or operation of equipment, utilities, systems and / or facilities as required. Complete required compliance documentation, log books, timesheets, etc. when executing duties.

Complete and maintain current training and awareness of related legislated codes, EH&S procedures, SOPs and GMP requirements. Completes ongoing training to respond to technology changes at the Site, as well as improving knowledge of facilities, systems and equipment.

Completes on going training to maintain licenses / certificates.

Completes all assigned training pertaining to SOP's, EHS, and GMP on the computerized training system on time. Stays abreast of all legislative codes related to job function.
Qualifications
Required: High School Diploma or equivalent. Preferred: Technician technologist certification

Three (3)+ years of technical or maintenance experience and/or educational experience in pharmaceutical or other GMP environment. Preferred: Five (5) + years experience in pharma maintenance.

Licensed electrician, millwright, maintenance technician is preferred

Proficiency in the use of tools, equipment, and measuring/ calibration/diagnostic devices. BAS, SAP/CMMS, PLC, E-mail, Windows

Experience with boilers, chillers, compressors and air handlers is preferred

GMP knowledge as well as with applicable codes / standards.

Familiarity with facility, critical systems, manufacturing and packaging equipment, cGMP, WHMIS
Sub Function
Equipment Maintenance Technical Specialty
Already Working @TEVA?
If you are a current Teva employee, please apply using the internal career site available on "Employee Central". By doing so, your application will be treated with priority. You will also be able to see opportunities that are open exclusively to Teva employees. Use the following link to search and apply: Internal Career Site
The internal career site is available from your home network as well. If you have trouble accessing your EC account, please contact your local HR/IT partner.
Teva's Equal Employment Opportunity Commitment
Teva Pharmaceuticals is committed to equal opportunity in employment. It is Teva's global policy that equal employment opportunity be provided without regard to age, race, creed, color, religion, sex, disability, pregnancy, medical condition, sexual orientation, gender identity or expression, ancestry, veteran status, national or ethnic origin or any other legally recognized status entitled to protection under applicable laws.